University of Global Health Equity Hosts First Blood Donation Day on Butaro Campus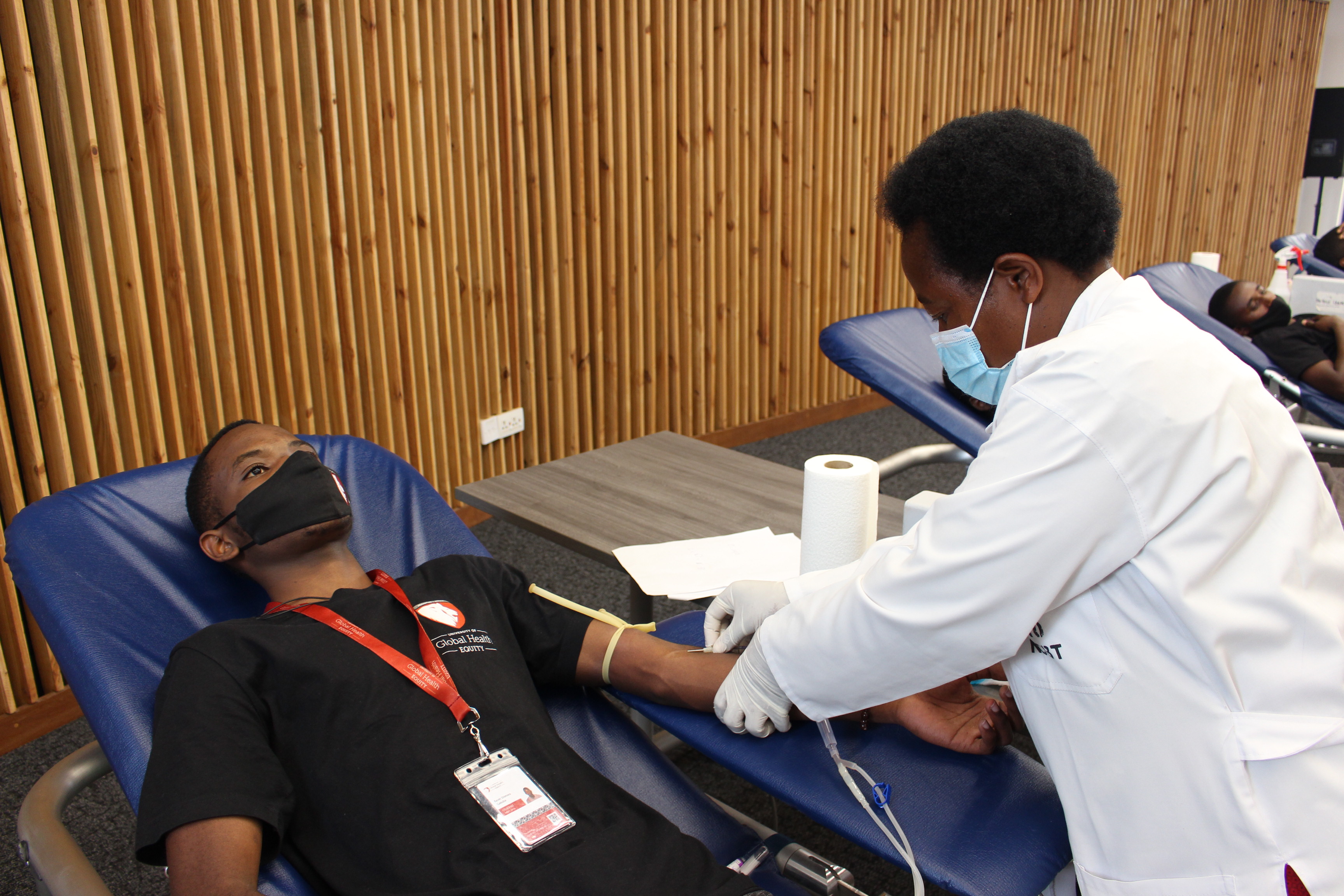 On Wednesday 30th June, the University of Global Health Equity (UGHE) hosted its first blood donation day on Butaro Campus in partnership with the Rwanda Biomedical Center (RBC). All UGHE staff, students and faculty eligible to give blood were invited to participate, with trained medical professionals and blood taking equipment provided by RBC. The event aligns with the UN commemoration of World Blood Donor Day which took place this month, as well as the university's focus on equitable health services delivery. It comes as an actionable measure to mitigate blood donation hesitancy, and leverage self-sufficiency of blood byproducts in Rwanda.
Responding to an urgent need …. The blood donation initiative on campus is designed to support national blood transfusion services in Rwanda, a country where widely prevalent diseases such as malaria and sickle cell anemia mean demand for blood far outweighs the supply. Yearly, there are 118.5 million blood donations, and of this, 40% are collected in high-income countries, only covering 16% of the world's population. There is a constant demand for a regular blood supply due to limitations on how long it can be safely stored before use, and inadequate blood supply can cause significant human health impacts and increase inequities. Increasing awareness and knowledge among the UGHE and Butaro Community around the importance of giving blood and providing a safe space for voluntary donation is one way of ensuring the availability of blood to multiple hospitals and health centers in Rwanda. Against the backdrop of the global pandemic, this need has become more urgent with hospitals resuming surgical procedures, patient treatment, and critical health services disrupted during COVID-19.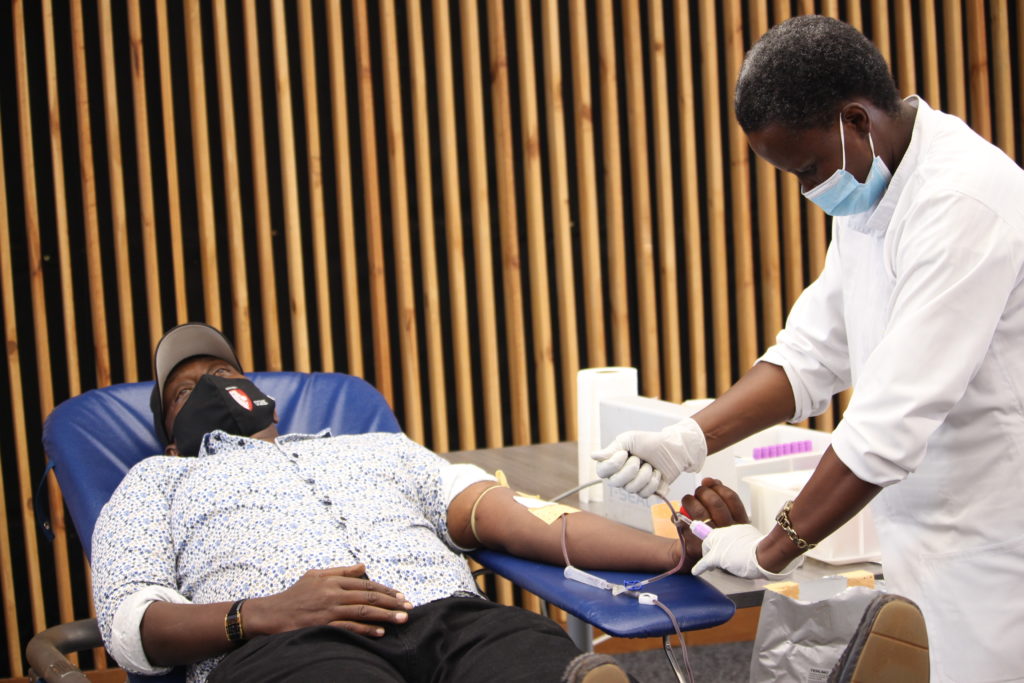 The blood donation initiative is the brainchild of UGHE's Intare Surgery Interest Group (ISIG), a diverse group of masters and medical school students with a collective interest in pursuing careers in the field of global surgery. Upholding UGHE's equity agenda, the group of 42 students aim to close the gap between blood demand and availability, by facilitating opportunities for frequent and accessible blood donation.
"By starting this initiative, ISIG wants to make its contribution to the world of surgery and the Rwandan health system in general which like anywhere else in the world needs a constant supply of blood products. Blood donation is a simple gesture that saves lives, but unfortunately, many people do not donate blood because of a lack of information and sometimes false beliefs that surround it. Our goal is to not only supply blood products regularly but to also raise awareness in the community about the importance of blood donation which will help Rwanda get closer to meeting 100% of its blood demand" – Clovis Gatete Nkeramihigo, ISIG Communications Officer, MBBS/MGHD'25
An evolving initiative… The initiative will invite participation first from the eligible members of the UGHE family and latterly, as the initiative grows, will extend to the surrounding Butaro Community. UGHE aim to hold a blood donation event each semester (approximately every four months) to ensure consistent contributions to blood stocks in the country.
"There were only around 30,000 regular blood donors in Rwanda last year. Our initiative is here to help raise that number, by raising awareness about blood donation and encouraging it. Due to the COVID-19 situation, we are for now starting in UGHE, but our goal is to expand the initiative to the entire Butaro community. We are going to be hosting this event twice a year, and our aim is to reach more and more people and help Rwanda get more regular donors." – Gloria Nishimwe, ISIG Co-founder and President, MBBS/MGHD'25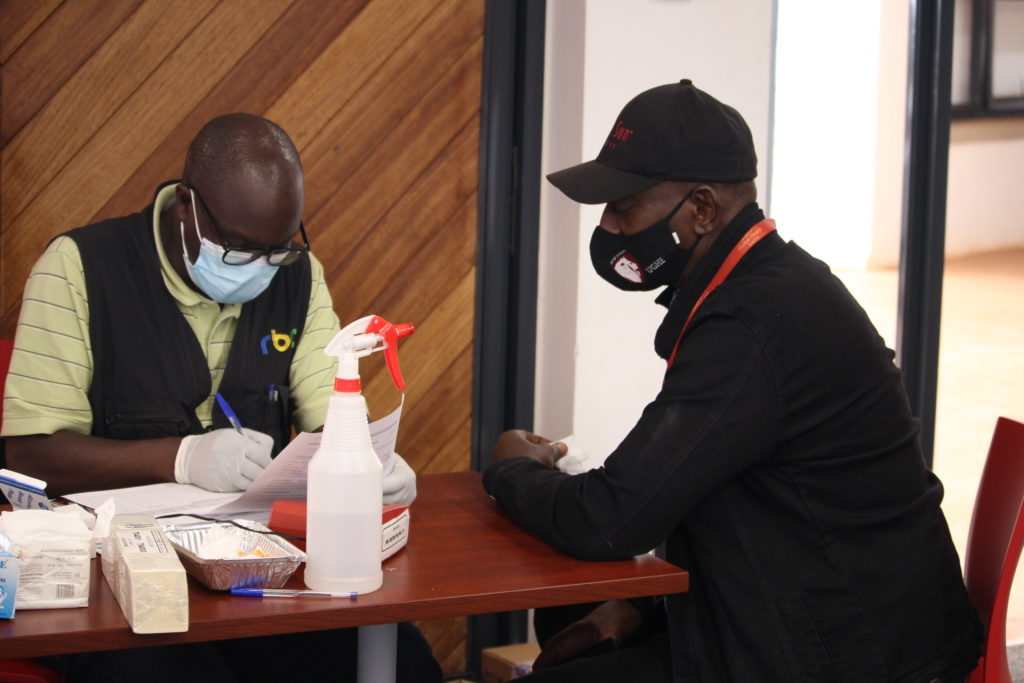 ***
Wednesday, 14th July, 2021–Safe Blood, Saves Lives: Bringing Awareness of Blood Donation
As part of the awareness-driving, this month UGHE, together with its Masters of Science in Global Health Delivery (MGHD) students, will host a diverse panel of prominent experts to share evidence of the importance of blood donation on strengthening healthcare delivery and discuss policies and lessons learned in fighting for adequate and equitable access to blood products. The session forms the next installment of UGHE's Equity Webinar series – #AskProfAgnes – which, by uniting experts across different backgrounds and geographies, will deep dive into local and global contextual experiences of inadequate blood supply on healthcare systems and increase awareness of voluntary, non-remunerated blood donation to eliminate inequities, and save lives.
The session will take place at 2 – 3:45PM CAT.