Unlocking the Leadership Capabilities of Nurses and Midwives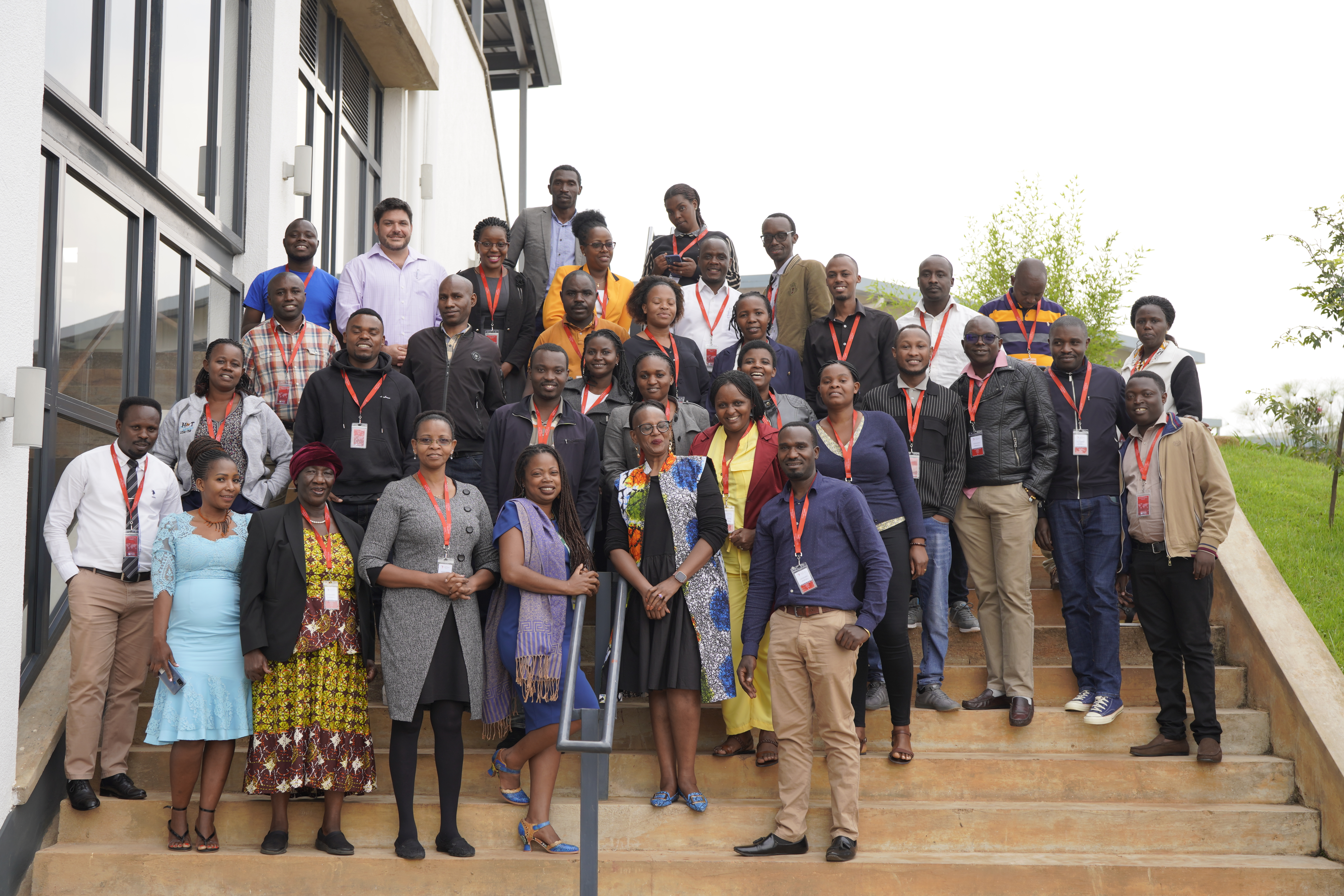 How can we unlock the true leadership potential of nurses and midwives? The global nursing and midwifery workforce is made up of approximately 27 million men and women, accounting for nearly half of the global health workforce. Nurses and midwives account for more than half of the current global health workforce shortage which means that if we harness and optimally use their knowledge and skills, we will make a monumental impact on health in the world. In order to do this, we need to unlock the inherent leadership capabilities of nurses and midwives. The Executive Education Global Leadership in Nursing and Midwifery (GLNM) program is designed to do just that—equip nurses and midwives as leaders so that they succeed at both patient and system levels.
UGHE's Center for Nursing and Midwifery for the first-time hosted nurses and midwives for one week from September 5th to 9th, 2022, in a face-to-face workshop at the Butaro Campus that marked the start of a nine-month leadership development journey aimed at equipping them with knowledge and skills. Butaro in Rwanda's northern Burera district is home to UGHE's world-class campus as well as Butaro District Hospital and where UGHE is successfully training the next generation of global health leaders. Nurses and midwives from Rwanda and the wider Africa region are now part of this innovative vision.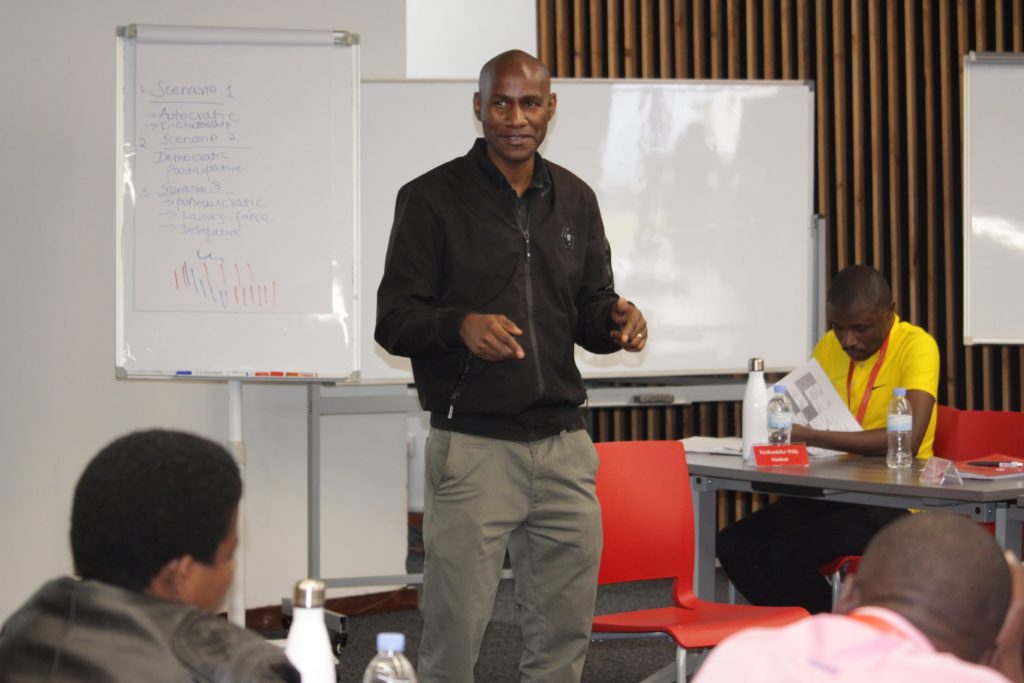 Prof. Augustine Ndaimani from the Center for Nursing and Midwifery at UGHE, and the Academic Director of GLNM, emphasized the need for leadership programs such as these to consider the contribution of nurses and midwives in achieving health equity.
"Nurses are found in all health care settings including rural areas. Therefore, for quality health care for all to be realized, nurses should be given a platform to lead and make an impact in vulnerable communities," he says, – "we are training the next generation of nurses and midwives managers who can manage hospitals and take leadership roles related to nursing and midwifery by equipping them with leadership skills needed to manage and lead".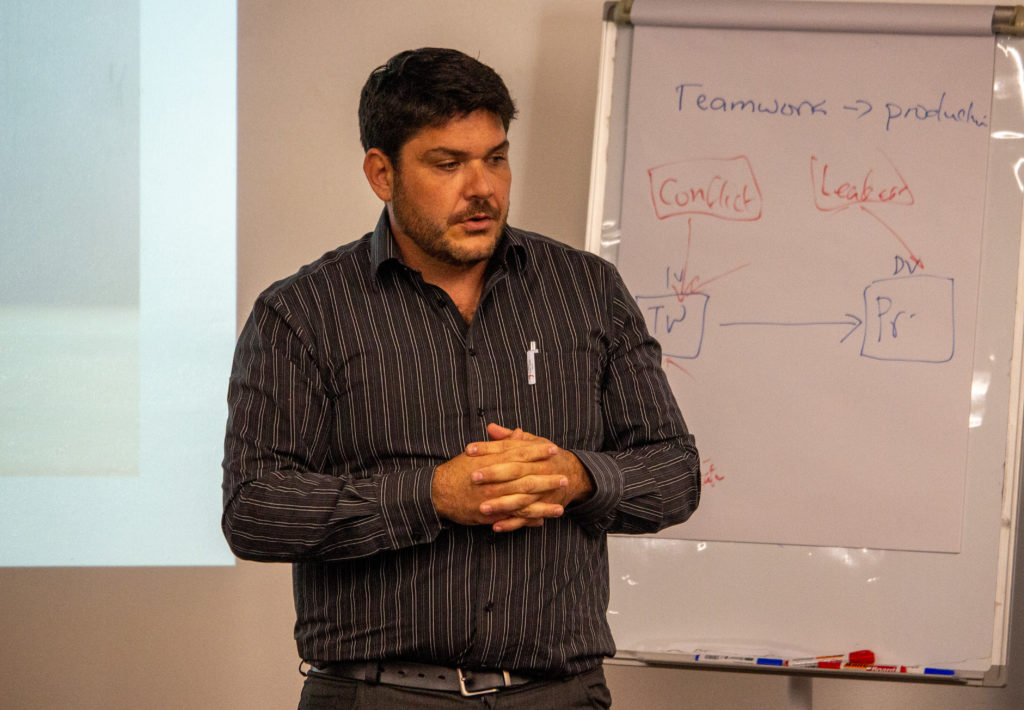 In a session led by Andrew Mclellan, Lecturer at the Muhimbili University of Health and Allied Sciences (MUHAS) and Adjunct Professor at the University of Ottawa and who serves as a Leadership Coach on the GLNM, (a nurse himself), stressed the importance of the global leadership program to improve health systems.
"It is essential for nurses to assume leadership roles, particularly in Sub-Saharan Africa. Nurses are the largest healthcare professionals in any healthcare system, yet, they are not consulted regarding how to improve the healthcare system and delivery, nor are they typically invited to the table to discuss these matters," he says. "It is crucial to prepare nurses so that when they are invited, they are well-prepared and confident in their ability to articulate themselves to effect changes in health care."
We spoke with Limbani and two of his peers, students of GLNM about their experience with the program. Below, they share their ongoing journey in their career in nursing and midwifery and the lessons they will take away from this leadership program.
Limbani Mkonda: Influencing Policy Change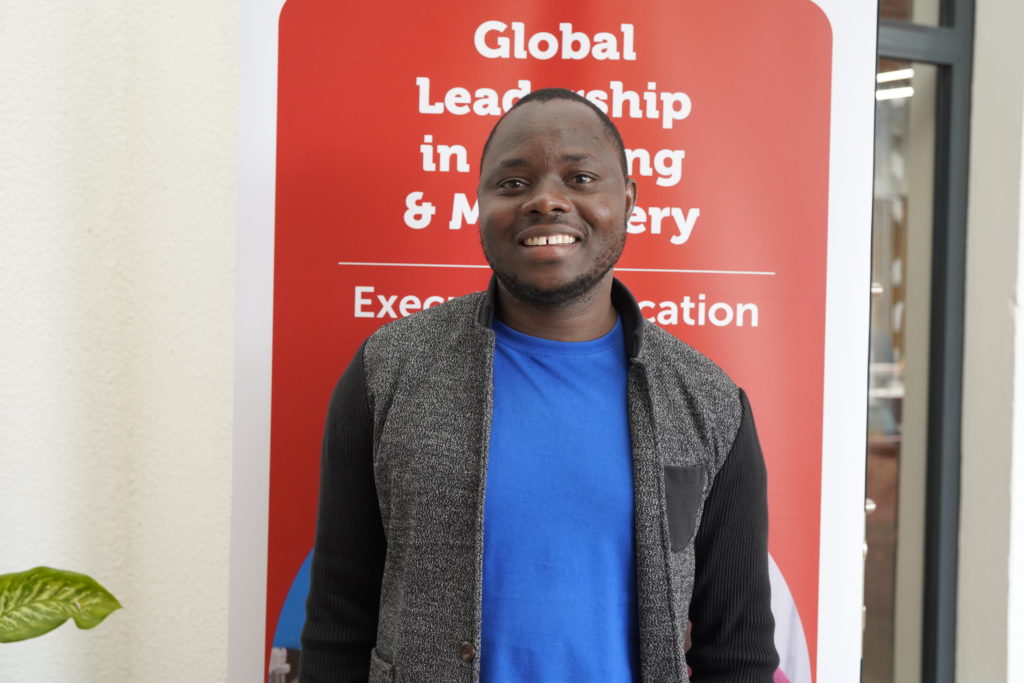 When it came to nursing, Limbani felt called to serve. As a child, he recalled failing to access quality health care from a crowded and dilapidated clinic near his home village due to a shortage of health care workers and drug stock-outs.
He enrolled in BSc in Nursing and Midwifery program after learning that Nurses and Midwives are advocates who influence change that would impact the marginalized population. He says, "Nurses and midwives are often the links between patients and the health care system. This helps nurses to understand better how policies affect marginalized populations and their communities."
Now a Registered Nurse Midwife from Malawi and Nursing Officer at the Malawi Ministry of Health at Karonga district hospital, he believes that nurses occupy a unique position to advocate for quality health care for people who are most in need and highlights that the leadership program will equip him and other nurses with the necessary skills needed to influence policy-making within the health system.
"This Nursing and Midwifery Leadership program will help me gain skills and knowledge to influence policy change to transform the lives of marginalized populations at grass-root levels by advocating for quality equitable health care," comments Limbani.
Nellie Mafa: Leadership Skills in Addressing Complex Health Problems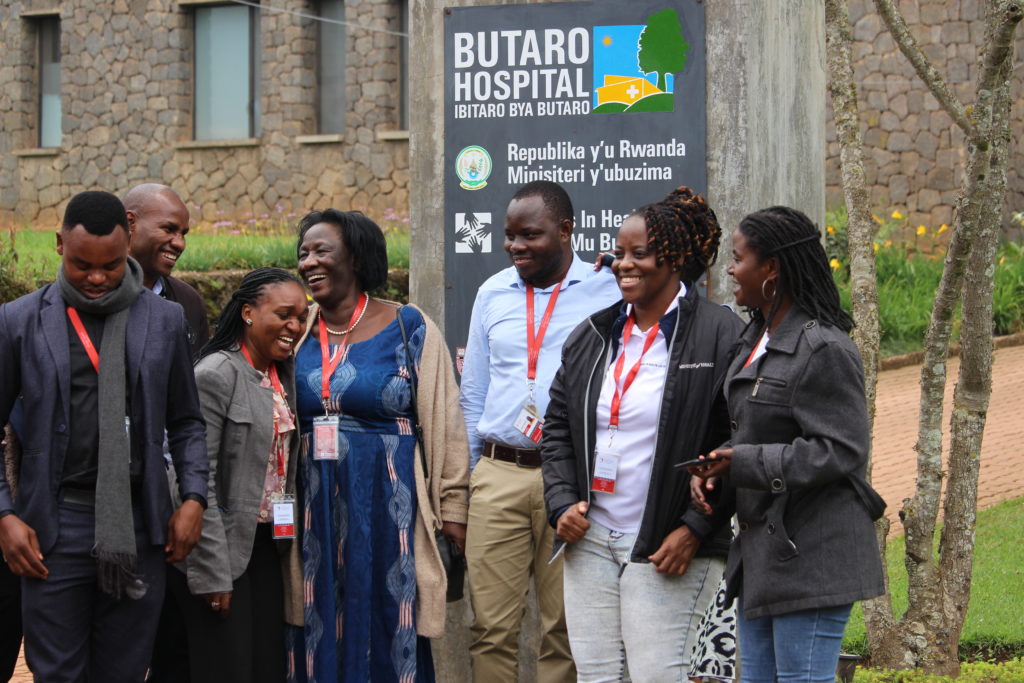 UGHE intends to inculcate nurse leaders dedicated to enhancing health care delivery in accordance with the global health agenda of universal health coverage.
Ms. Nellie Mafa, a participant in the leadership program and Coordinator of the National Mental Health Program at the Ministry of Health in Botswana, reiterated how the nursing leadership program will equip them to manage complex health crises such as pandemics.
She states, "Nurses and midwives have shown themselves to be a crucial foundation of every healthcare system amid the Covid era of uncertainty by being on the front lines as well as facilitating to build resilience within communities."
She believes that the pandemic prompted the need to upscale health service delivery and that nurses should not be left out when it comes to preparing them to be leaders and influencers in the health system to inform effective change in the best interest of patients, preserving their dignity and right to health through just and fair treatment.
Liberatha Rumagihwa: Enhancing Leadership Abilities for Decision Making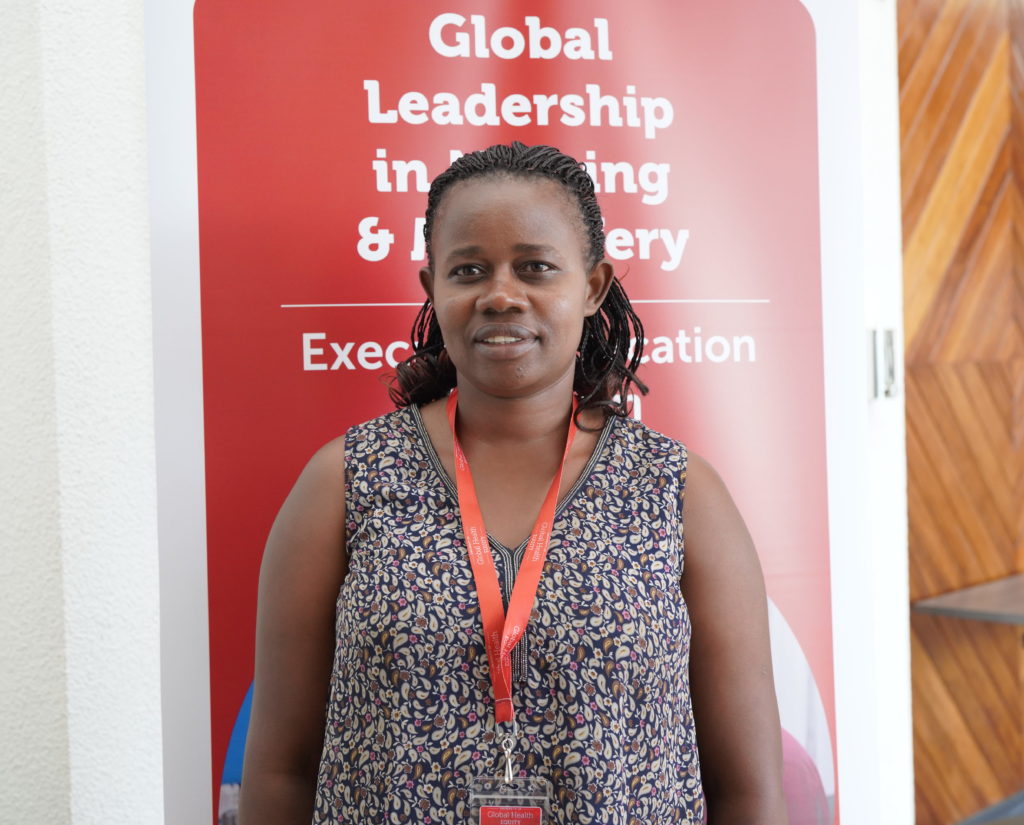 As a nurse researcher, critical care and trauma nurse specialist, and assistant lecturer at the University of Rwanda, Liberatha Rumagihwa never felt fully prepared to assume the leadership role she now holds.
She says, "I was prompted by the fact that I have a leadership role, yet leadership was only a single module in my training, so I thought I needed to attend this program to become more competent and confident."
Today, Liberatha is prepared to impact change in the health sector as a well-informed and self-assured leader. She believed that the program would enhance her leadership abilities, allowing her to affect positive change in the health system as a good change agent who no longer doubts her decision-making and leadership ability.
She shares how the program equipped her to impact her country and affect changes that will have a global impact. She states, "after spending a week at UGHE's Butaro Campus, I have returned with the understanding that I must become a global nurse leader who will support vulnerable communities beyond my country's boundaries."
Following this first in-person workshop, participants will continue their studies online and will continue to be supported by UGHE's Center for Nursing and Midwifery to become the global health leaders that this continent so badly needs.