Announcing the Weiss Family Challenge: A $1,000,000 Matching Grant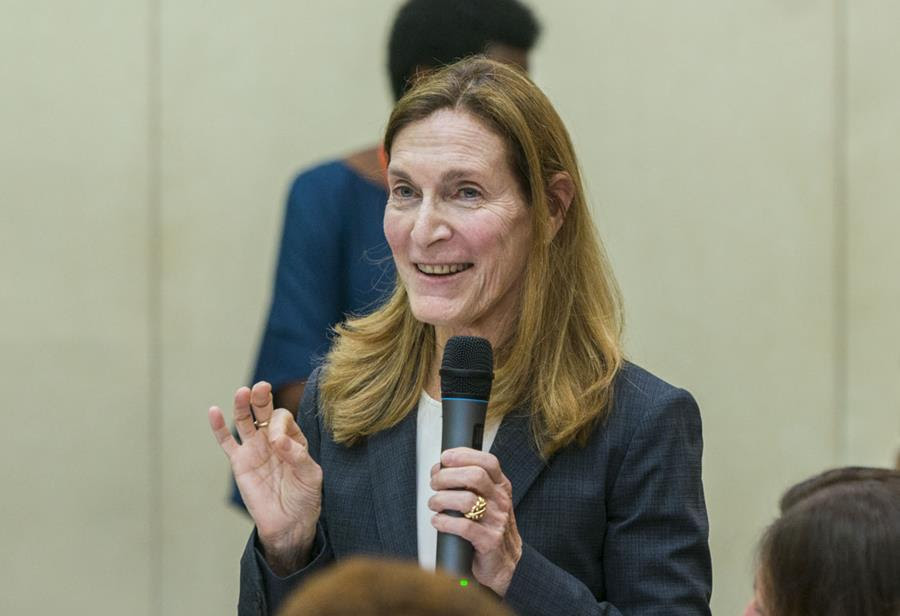 It was at UGHE's Women Leaders in Global Health Conference this November that we welcomed two transformative contributions to further this ambition. Through the impressive cross-section of panelists, panels, and participants, it was a weekend that reignited the global health community's promise to act, and no commitment could have been felt more tangibly than that of two key supporters of social change; venture philanthropist Bonnie Weiss and social innovation advocate, Nancy Deyo.
On the conference's second day, Bonnie announced a challenge grant of $1 million USD to support UGHE's education of a new generation of global health leadership, and in doing so, radically change health care delivery for the future.
The ambition is to raise at least $2 million USD to support UGHE's research and scholarship offerings, with the Weiss Family grant matching all gifts and pledges dollar-for-dollar from now until Dec. 31st, 2019.
The pledge aligns with UGHE's ambitious commitment to ensure nobody is left behind in global health care delivery, with education as the academic starting point to achieve this. 'This generous gift from Bonnie and Andrew Weiss will help us educate young people who will make a positive change in the health of the most disadvantaged, and contribute to health research coming from, and focused on, Africa." said Vice Chancellor Dr. Agnes Binagwaho.
The diversity of UGHE students, representative of 18 different countries globally, coupled with the unique ambition of the organization was the driving force behind the Weiss Family's generous contribution. "My family and I are inspired by Dr. Agnes, the students at UGHE, and the potential the university has to make real change in the lives of people who are typically left behind." said Bonnie opening the second day of WLGH19. "We hope that our contribution will inspire others to support the first university in the world dedicated to health equity. If we want real change, we have to work together."
Meeting the Challenge: The Deyo Family Pledge $250,000
Building on the spirit of Giving Tuesday, UGHE is also delighted to announce the contribution of Nancy and Chris Deyo, who pledged $250,000 as part of the Weiss Family challenge.
Speaking after WLGH19, Nancy and Chris attributed their gift to their admiration for the MGHD Master's Program, as well as UGHE's overarching ambition for the future; "We believe that women's leadership within a student body is a tremendous accomplishment and a beacon for other women leaders in this global health industry […] We think there is an opportunity for UGHE to lead the global health space in planetary health. This vision is tremendous and one that we would love to support". Their Call for Action? For other philanthropists to support her pledge with their own contributions to heighten collective impact and capacity-build for the future.
If you too would like to make a contribution, matching gifts of any size can be made via cash, credit card, check, or marketable securities. To make a contribution, please visit our donation page or make contact with John Urschel, UGHE's Director of Partnership Development, at jurschel@ughe.org.