Supporting our Neighbours: UGHE Contributes to Butaro Sector Fundraising Efforts for Constructing New Housing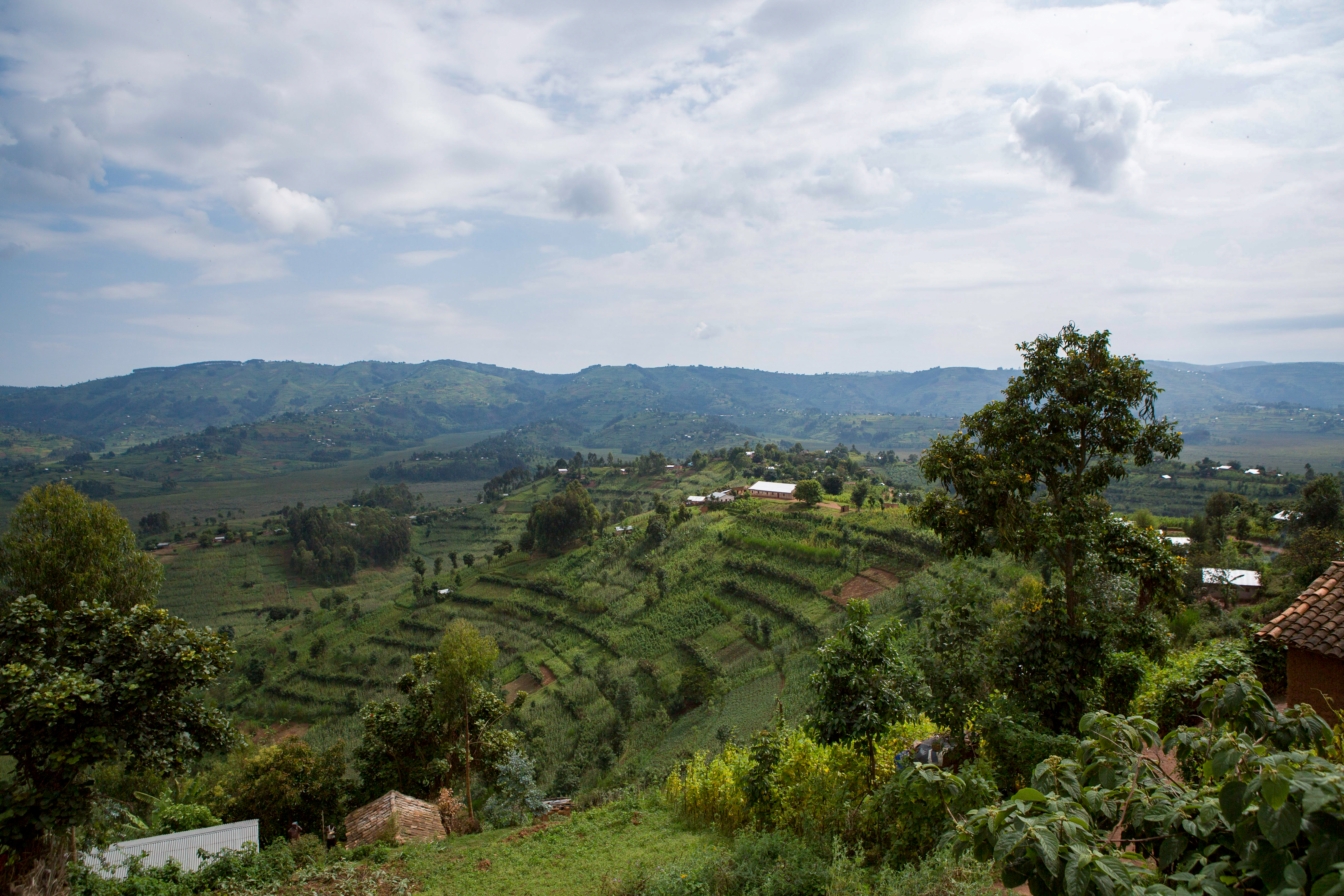 This holiday season, the University of Global Health Equity (UGHE) saw the strength in collective efforts as it raised 7million RWF (approx. $7500 USD) to support housing construction for its local community in rural Rwanda. The efforts were part of Burera District's fundraising initiative to build homes for the 31 vulnerable people within the community currently without homes, and the 64 living in houses in serious need of repairs. As permanent or part-time residents of the Butaro community, UGHE staff, students, and supporters from around the world raised 7million RWF in less than a week, enough to fund three and a half new homes to house their neighbors in need.
Based in the foothills of the Butaro Sector, UGHE's 100-hectare campus thrives in part due to the work of the surrounding community who support its continuous development and growth through their partnership and work on and around campus. Community engagement, therefore, sits at the forefront of everything we do; from the community integration built into UGHE's unique MGHD curriculum, to student and staff participation in a monthly service day for the community, hiring and training local contractors for campus services, and teaching and tutoring offerings for local high school pupils and workers from UGHE students and staff.
We hope that these efforts to build homes for the most vulnerable in our community will not stop at three houses. Fundraising will continue through the end of the year; if you would like to make a donation, please visit this link and be sure to note the box designating your donation for the Butaro Community Housing Construction fundraiser under Additional Information.