Burera Secondary School Headmaster on Inspiring the Future's Doctors, Nurses & Midwives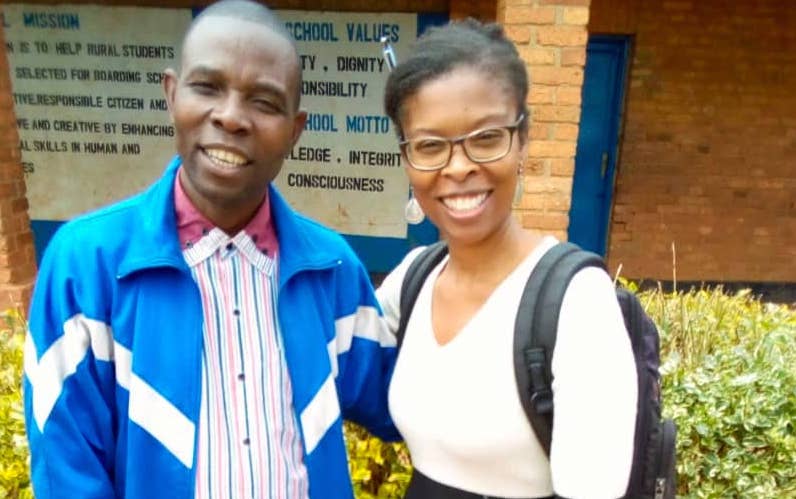 Nestled in the foothills of UGHE's neighboring District, Burera, lies a secondary school – Groupe Scolaire Runaba – home to more than two thousand local students and office to Bernard Zikora, the school's long-standing Headmaster. On meeting him, he immediately strikes you as a social, hardworking, responsible and collaborative person, who, through his 11-year tenure at the school, believes that change brings development when it is well managed.
Development is, indeed, taking shape in the form of a partnership with UGHE, a global health sciences university, some ten minutes drive from the school. Its position – at the heart of the community – and its emphasis on equitably training up the next generation, has facilitated the implementation of a series of activities to promote learning and social development work across schools in Burera district. This includes Science Day and One Health Day on Campus, aiming to nurture secondary school students' interests for science studies through observation and practical laboratory experiments, alongside English language courses taught by graduate students, sports days and, more recently, the provision of sinks at Groupe Scolaire Runaba to encourage hygiene and hand-washing during COVID-19. UGHE is also planning immersive training workshops for Burera secondary school teachers to deliver health science curriculum, and a new peer-to-peer mentorship program between MBBS students and secondary school students in the area.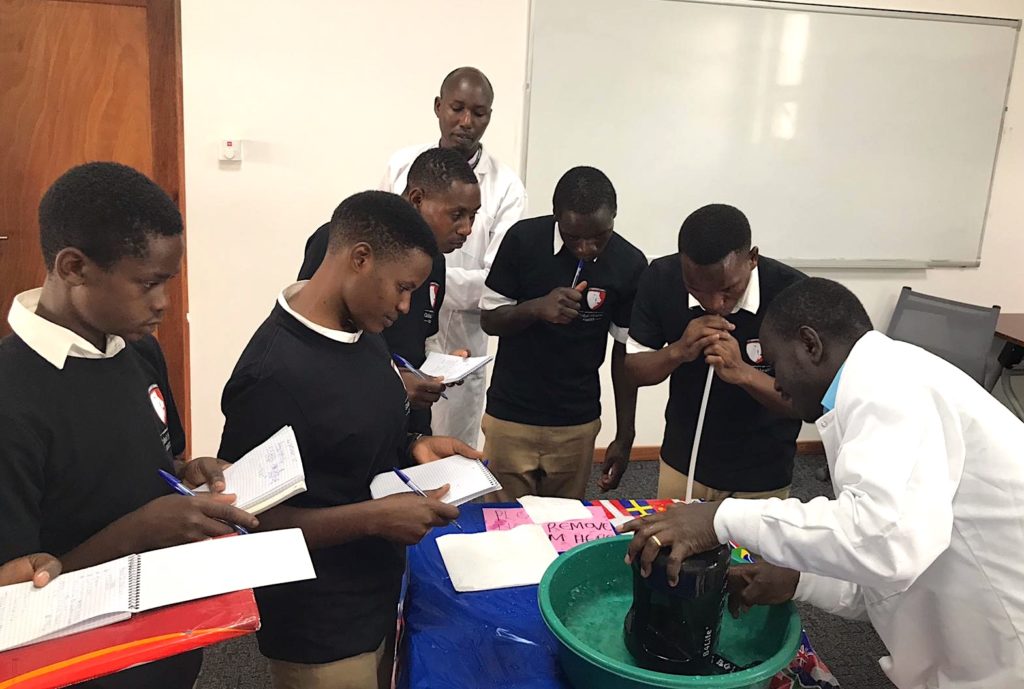 Bernard explains how UGHE has helped transform the education of his science students, and supported the advancement of the school's mission; that of preparing rural students to be active, responsible, and creative citizens and workers by teaching them human and technology sciences. Most recently, this partnership has paved way for one of Groupe Scolaire Runaba's final year students to be admitted to UGHE's Bachelor of Medicine, Bachelor of Surgery (MBBS) program, a six-and-a-half year medical program equipping future physicians with the needed clinical knowledge and skills to implement innovative public health solutions, as well as lead and manage equitable health systems.
The acceptance letter from UGHE came as a huge delight to the school community, Bernard says, including the teachers, Butaro local leadership, parents and, most significantly, the students, who see this as an incentive to themselves aim for a higher-ed medical education. 'There has already been an increased interest in learning', relates the Headmaster, 'students are now looking for ways to better revise lessons during the pandemic.'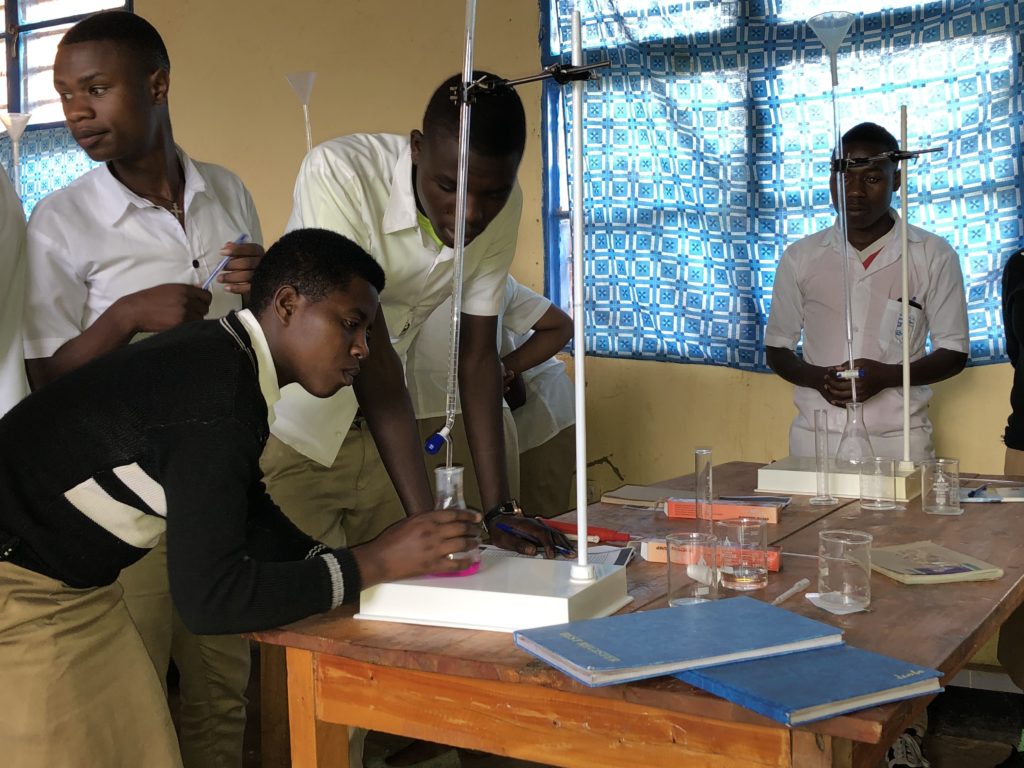 Bernard himself sees the benefit of giving school children a holistic, and practical introduction to the sciences as a means of fast-tracking, but not undercutting, their education. He recalls his students celebrating Science Day at UGHE's Butaro Campus in February 2020. Hosted by the Department of Community Health and Social Medicine and facilitated by MGHD students, the session introduced Groupe Scolaire Runaba students to science topics including lung capacity, electrolysis, and diffusion through a range of fun, and inclusive demonstrations and experiments."Our science students acquire new knowledge during their learning, research and collaborative practices from their study visits at UGHE's well-equipped laboratories. The number of students willing to join higher learning institutions like UGHE will surely increase."
Bernard sees the relations between UGHE and Groupe Scolaire Runaba growing in the future, believing that the partnership will transform their school level into one of the best in the district, if not the whole of Rwanda. In children who learn sciences, Bernard sees the future's nurses, midwives, and doctors who will be capable of treating and equitably serving patients to bring about change in society's physical and mental wellbeing, contributing to the country's healthcare improvement.