Dr. Ursin Bayisenge, MGHD '19, attends WHO-endorsed youth-led initiative in Tanzania to combat NTDs and reach SDGs.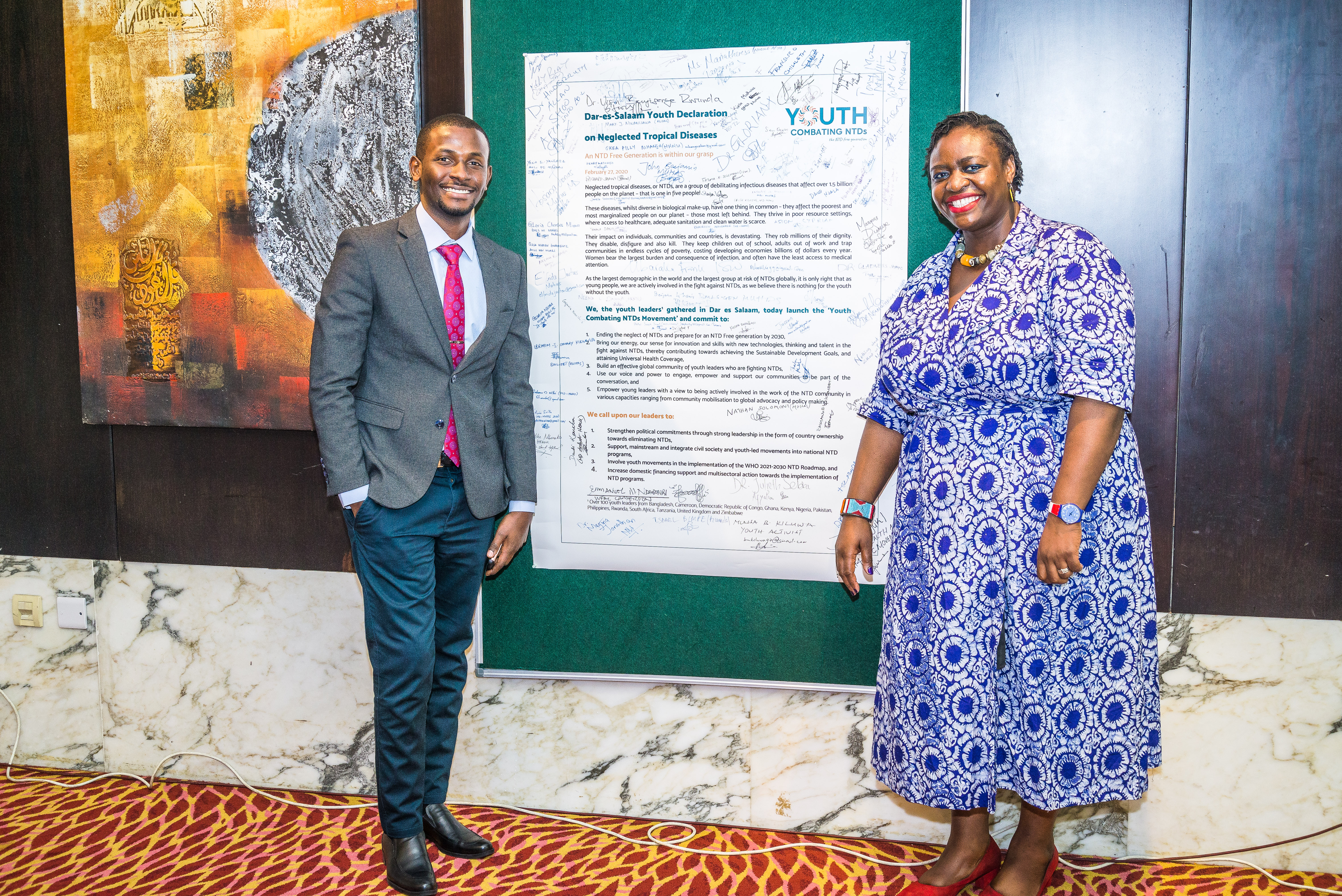 Last month saw young representatives hailing from more than 13 countries arrive in Dar es Salaam, Tanzania, for the High-level briefing and Launch of Youth To Combat NTDs, a youth-led initiative, spearheaded by Uniting to Combat NTDs and Future Africa Forum, that seeks to empower, engage, and support young people in their efforts to combat NTDs. Representing Rwanda, was UGHE's own Dr. Ursin Bayisenge, Research Associate & Lecturer, within the Center for One Health, who shared his personal experiences and takeaways with us: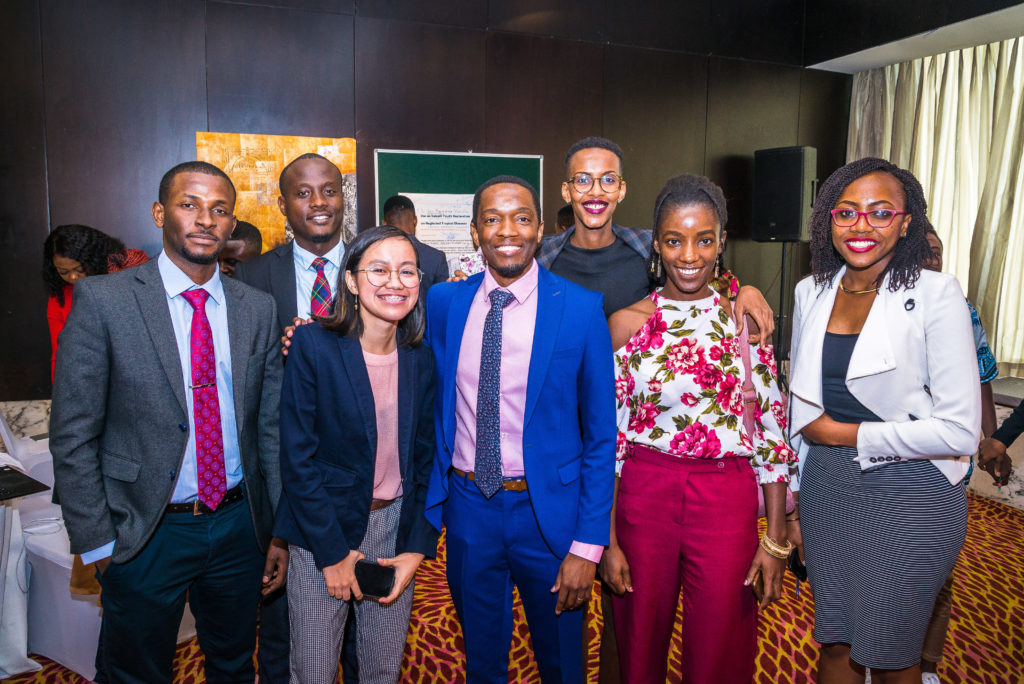 "The High-level meeting and Launch of Youth to Combatting NTDs was for me an opportunity to get to directly interact with highly influential people in the NTDs field such as Dr. Mwele Malecela, the Director of NTD control department at WHO Geneva and the Director of Uniting to Combat NTDs, Mrs. Thoko Pooley. This proved to me that policymakers and leaders are finally giving the Youth a place at their table and are considering innovative ideas coming from young people. This was just the beginning; the aim is to engage even heads-of-state to pledge their commitment to combat NTDs during the next decade which aligns with SDG 3.3. It is also a good way of giving the youth ownership of the NTD burden affecting them. The youth is almost 65% of the African population and they are the ones who suffer most from NTDs.
In addition to the Youth Combating NTDs movement, the End the Neglect Campaign was launched, spearheaded by the Uniting to Combat NTDs and Future Africa Forum. I couldn't endorse this initiative more – to first raise the awareness of our population. As young people, especially on the African continent where more than 500 million people in Sub-Saharan Africa suffer from NTDs, we should not accept that these conditions stay in the dark. We need to educate ourselves and our communities about them. I believe that achieving the control, elimination, and eradication of NTDs will be the right test to see if we achieved universal health coverage and equity in healthcare as they affect the most marginalized population."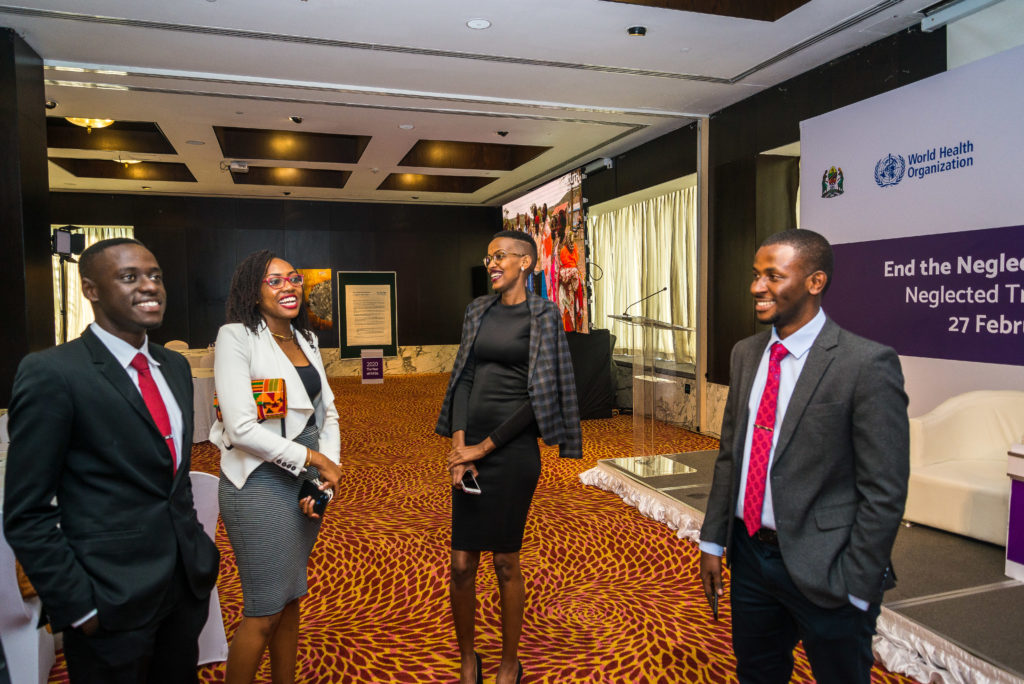 To close the event, the young country representatives signed the Dar es Salaam Youth Declaration on neglected tropical diseases to call upon leaders to strengthen political commitment, support youth led-movement and increase domestic financing in order to combat NTDs and reach SDGs. Read more about the briefing in the Global Citizen here.