Graduand Profile: Mathemba Radebe, MGHD'22 Student in Health Management Is Ready to Implement Community-Based Health in Lesotho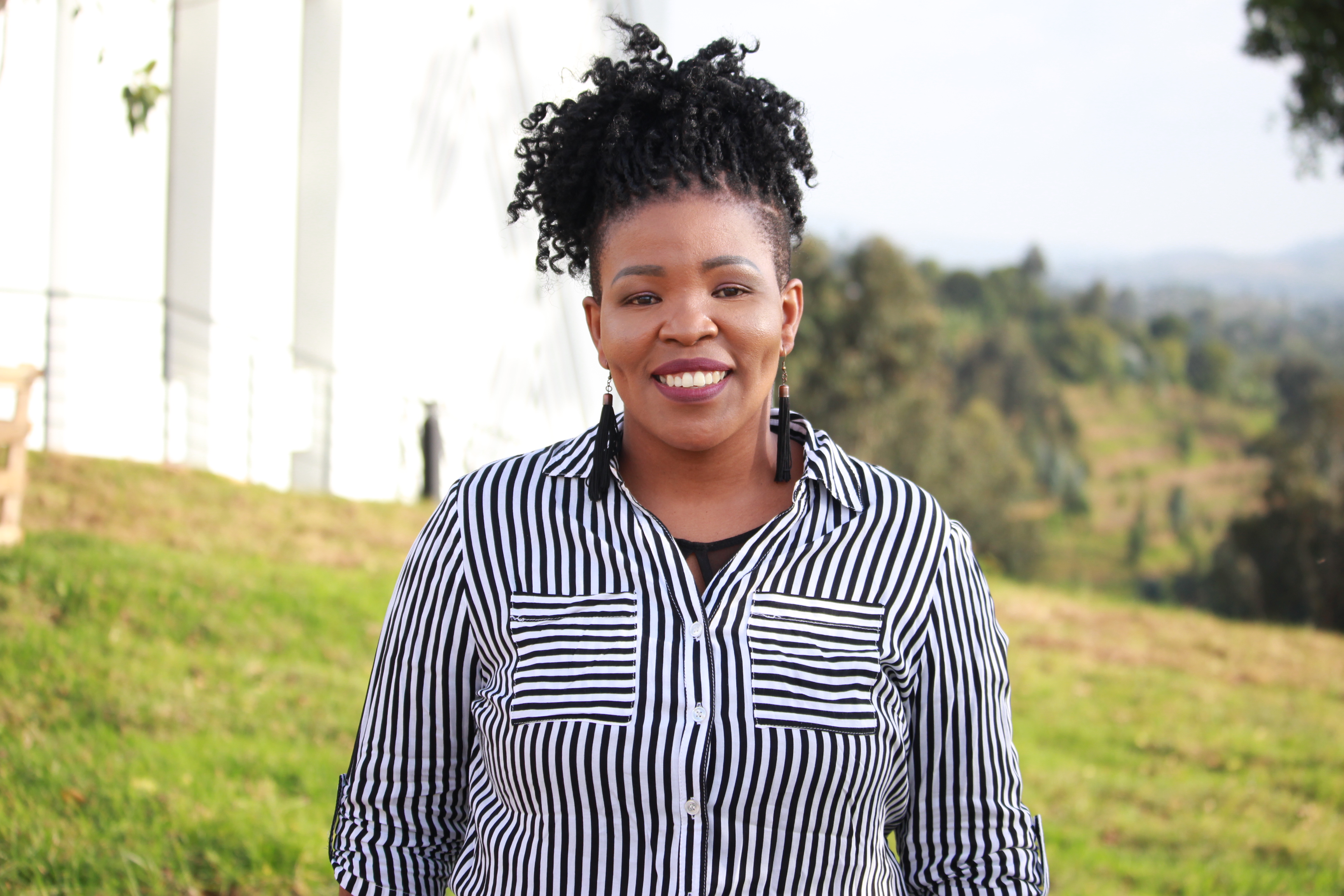 This is one in a series of stories showcasing MGHD Class of 2022 graduands.
Growing up in the mountainous area of Lesotho where access to health care was scarce, Mathemba Radebe witnessed firsthand the barriers to quality health care in her community. She recalls people walking for days to access health care in difficult terrain and inclement weather. As a patient with a heart condition, Mathemba was only lucky to access the medication she needed because her mother worked as a cleaner at the health center. "When the medication was not available at the health center, I went without my medication and we ended up resorting to traditional medicines, thank God the condition resolved itself as I grew older!" Mathemba recalled.
Access to health care was not the only issue her community faced, but also social determinants of health such as malnutrition, which affected the growth and development of her peers as well as tuberculosis (TB) transmitted to families because most men in her community in Lesotho worked as miners where TB was rife. She says, "even though primary health care was highly subsidized, most people from my community still could not afford healthcare hence re-infections which let us to the current situation of being the second highest in the world with TB."
Influenced by the inequities she and her community experienced, Mathemba joined the health care sector where she was inspired to join UGHE (University of Global Health Equity) to learn how she can contribute to overcoming health disparities.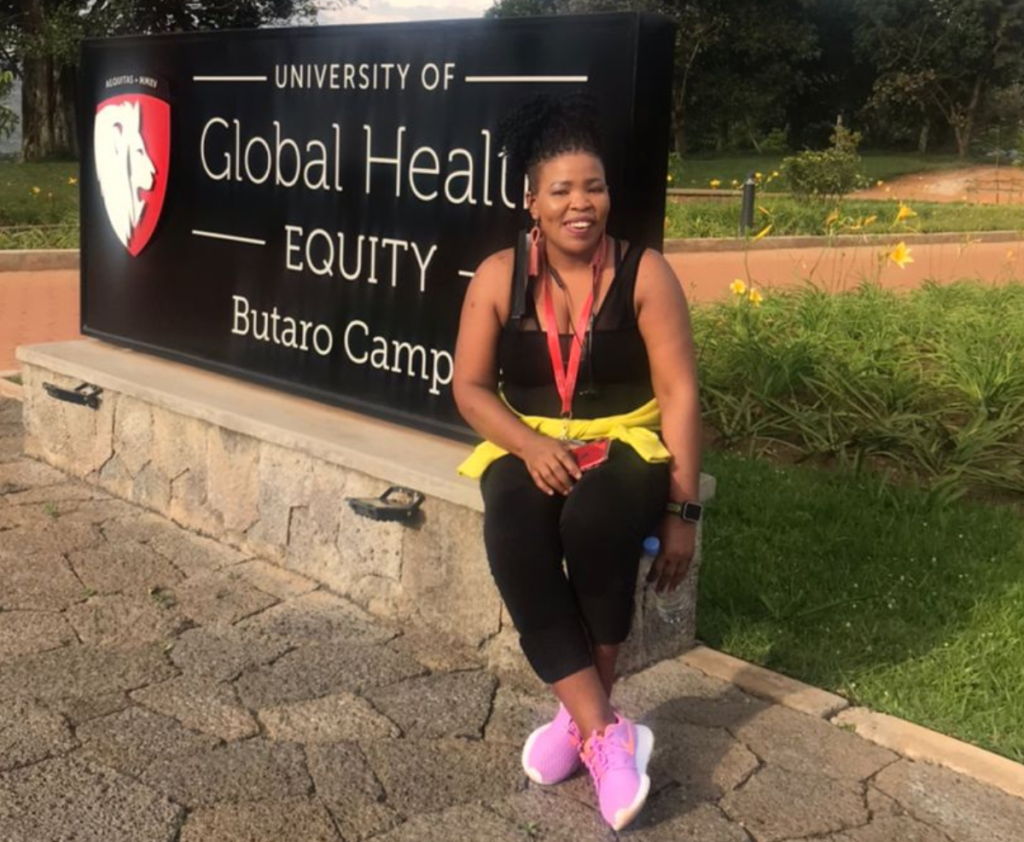 As the Pharmacy and Medical Supply Chain Manager for Partners In Health in Lesotho (PIHL), she witnessed how PIHL is committed to providing health care to underserved communities in the mountains of Lesotho and collaborating with the Ministry of Health to reform healthcare services and strengthen healthcare systems. She says, "I knew when I heard about UGHE that I needed to learn health equity which I feel is still lacking in our health provision and policy making. The MGHD program was ideal to equip me with solutions to global health challenges using an evidence-based approach, project management and one health which I found fascinating and insightful."
UGHE's Butaro Campus, purposefully positioned in close vicinity to its neighboring communities in Rwanda's rural Northern Province, offered Mathemba opportunities to learn from the community through direct observation, reflection, and field-based projects where students collaborate with local health workers to implement community health interventions, student learning is enhanced.
During her time at UGHE, Mathemba learned a great deal from the Butaro community through a course in community-based education, which she intends to implement in her home community in Lesotho to improve health care delivery. She says, "Community-based learning encourages working with the community to find solutions that are practical and relevant to them. I will be more engaging with my community, not as "a person from the city, with city solutions" but as a partner with communities finding solutions collaboratively to their own challenges whether health, social or economic as it ensures their ownership when interventions are implemented."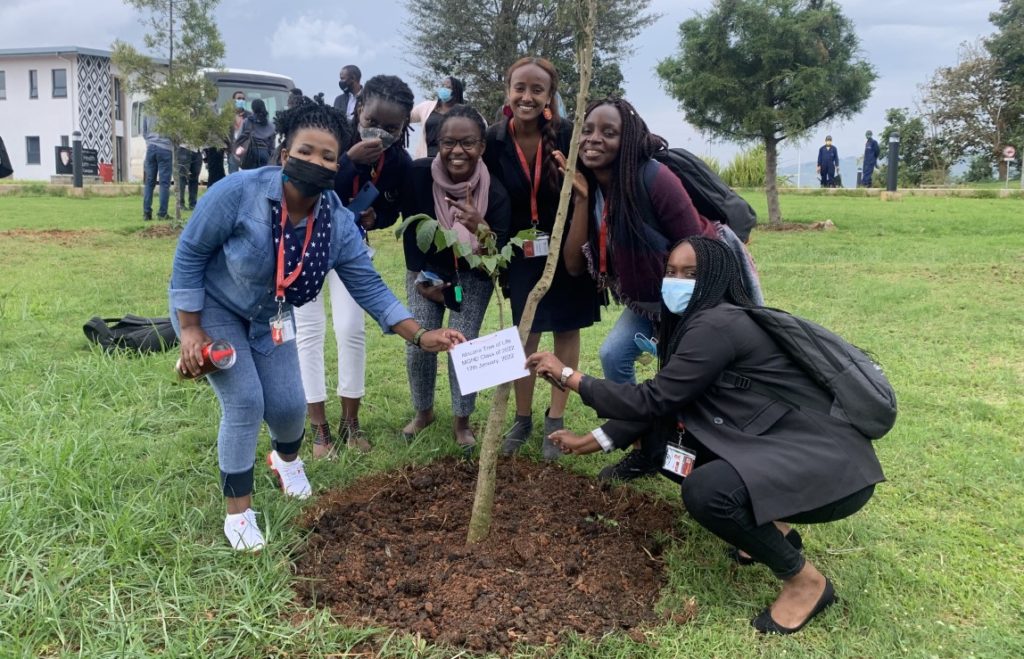 As a global university that emphasizes diversity and inclusion, UGHE prepares its students to provide cross-border and cross-geographic solutions to global challenges as global citizens. Mathemba, like other students, was trained to become a global health leader who comprehends the complexities of providing care in all settings and is therefore prepared to serve in any environment with respect, humility, and compassion. She states, "I have realized that as much as we may be different ethnically, geographically, and otherwise, we share similarities as a human race. As a health worker this means that we share even health challenges, and the solutions lie in our diversity."
Mathemba and other students in the Master of Science in Global Health Delivery (MGHD), Class of 2022, will graduate on August 28, 2022, after a year of global health education based on the principles of implementation science, problem-solving research, innovative pedagogy, and intensive mentoring. They are now prepared to join other global health leaders on the path to constructing resilient, equitable health systems.