MGHD Program Begins Second Semester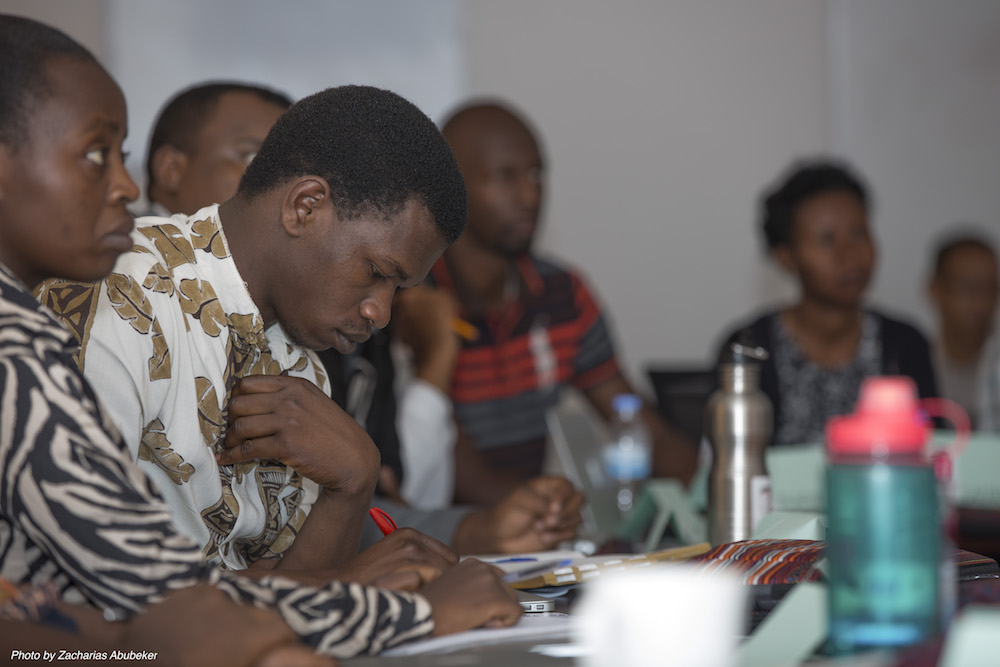 Rwinkwavu, Rwanda – The University of Global Health Equity (UGHE) recently began its second semester, welcoming back students, global health care experts, leading educators, and funding partners to a week of classes in its Master of Science in Global Health Delivery (MGHD) program. UGHE is the first university in the world focused on the equitable delivery of health care, an expertise for which Rwanda is internationally known. Launched in 2015, the university is the result of a long-standing partnership between the Government of Rwanda, Inshuti Mu Buzima/Partners In Health, the Cummings Foundation, and the Bill & Melinda Gates Foundation.
While attending classes at the Rwinkwavu Center for Training and Operational Research in Southern Kayonza District last week, the 26 masters candidates learned alongside several special guests, including the Honorable Minister of Education, Dr. Papias Musafiri, Higher Education Council Executive Director Dr. Innocent Mugisha, and representatives of the Bill & Melinda Gates Foundation, based in Seattle, Washington. After visiting the MGHD program, Amy Carter of the Gates Foundation remarked, "It was inspiring to see UGHE in-person. The students are impressive, leaders who will continue the impressive progress Rwanda has made in health care delivery. The Foundation is pleased to be in partnership with UGHE toward a goal of increasing human resources for health not only in Rwanda but ultimately across Africa and the world."
UGHE is designed to change the paradigm of traditional education. Students benefit from a variety of active-learning techniques that emphasize student participation and creativity. After participating in a complex simulation of patients being served in a pharmacy to learn more about strategic problem solving and how to conduct a time-motion study, Minister Papias commented that, "The power of UGHE's hands-on learning techniques means that students can fully appreciate what a patient experiences, and that will make them more effective health care leaders. This is exactly the kind of new educational approach that we support at the Ministry of Education, and I am excited to see it being implemented so effectively."
UGHE has plans to build a permanent campus in Butaro, Burera District, across the valley from the Butaro District Hospital opened by the Ministry
 of Health, Inshuti Mu Buzima, and other partners in 2011. In addition to continuing to offer its MGHD degree, UGHE will provide clinical health science education, and students in Butaro will benefit from the close proximity to the hospital and adjacent National Cancer Center. According to Honorable Minister of Health Dr. Agnes Binagwaho, "It's critical for health care students to learn in authentic health care settings, including those in rural areas. From the classroom to the clinic, UGHE students will take advantage of the innovative academic medical center we are building in Butaro."
Selected through a highly competitive application process last summer, the current MGHD students are all working professionals – in fields ranging from health care to policy-making to veterinary medicine – and this part- time degree will allow them to be more effective leaders in their organizations and improve the health system at large. Following this week's intensive session, students will continue their studies one night per week in Kigali and through monthly weekend intensives in Rwinkwavu, graduating with their master's degrees in May 2017. The application process for the second cohort of students is expected to open in February 2016.