New Global Health University Takes Shape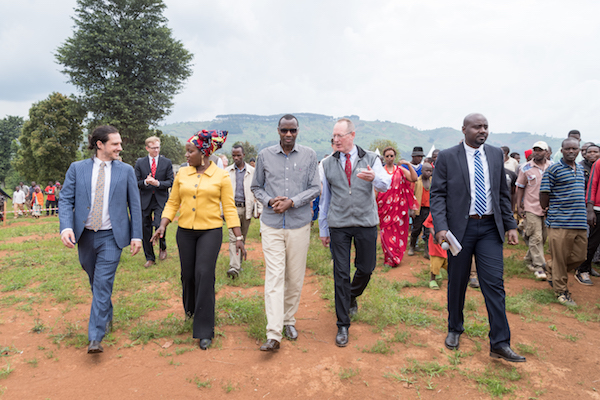 Last week, Partners In Health Co-founder Dr. Paul Farmer addressed an audience at a convention center in Kigali, Rwanda's capital. An architectural rendering projected above him showed the University of Global Health Equity (UGHE), a collection of flat-roofed stone buildings framed by Rwanda's mountains. Long glass windows reflected the lush hills surrounding it.
While the buildings aren't real yet, Farmer's audience included students who have been taking global health classes since 2015. Using classrooms in Kigali and PIH's offices in Rwinkwavu, participants are working toward a two-year Master of Science in Global Health Delivery (MGHD). The university accepted its second class of part-time students this fall, and applications will soon be ready for the third cohort of students starting in September 2017.
[Read the full story at PIH.org]