New Management Training for Immunization Leaders Kicks-off in Kigali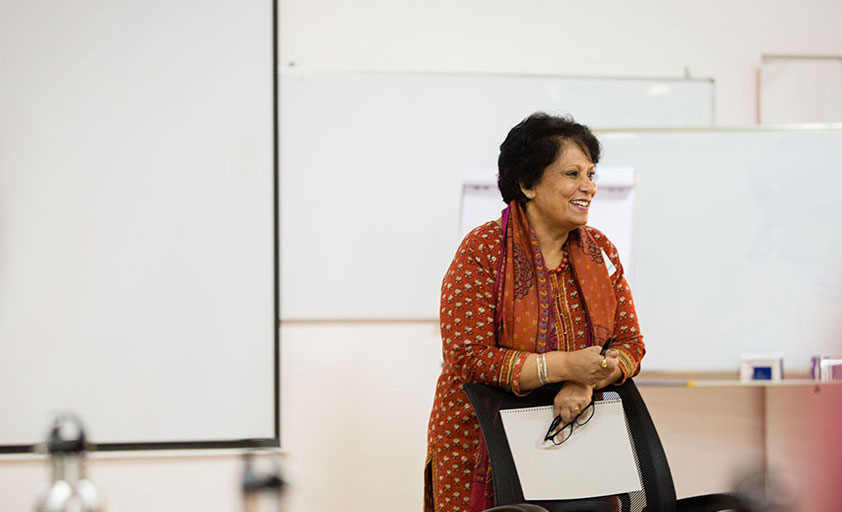 KIGALI, May 7, 2018 – Yale's Global Health Leadership Initiative (GHLI), the Rwanda-based University of Global Health Equity (UGHE), PATH, and Gavi, the Vaccine Alliance have joined forces to strengthen national leadership and management of immunization programs in Gavi-supported countries. The Expanded Programme on Immunisation Leadership and Management Programme (EPI LAMP) is an innovative management training course for immunization leaders in developing countries. The program will improve the managerial capacity of governments to support Gavi's mission to ensure every child is protected with life-saving vaccines.
"At Gavi, we know that the effective management of immunization programs is key to reaching all children with life-saving vaccines," said Gavi Deputy CEO Anuradha Gupta. "EPI LAMP is one of many innovative investments in effective management that Gavi is rolling out. Designed jointly by US-based Yale Global Health Leadership Initiative, the Rwanda-based University of Global Health Equity, and PATH, this unique course will give our mission an important boost," she added.
From 2016-2020, Gavi, the Vaccine Alliance aims to immunize 300 million children worldwide, saving 5-6 million lives. Achieving this goal requires effective planning, implementation and monitoring of immunization programs. At the same time, health ministries are often inadequately resourced and need support to improve their management practices. The first edition of EPI LAMP will address these challenges by providing management and leadership training for 24 participants in leadership roles in immunization programs in Gavi-supported countries, including the Gambia, India, Liberia, Rwanda and Zambia.
"Management and leadership are fundamental to the achievement of global health targets," said Erika Linnander, Director of GHLI and Principal Investigator for EPI LAMP. "We are excited to provide a practical, high-impact education that is grounded in the latest science in organizational performance and tailored to the day-to-day realities of immunization program leadership."
EPI LAMP's team-based learning model combines e-learning modules, face-to-face sessions and a mentored "breakthrough project" to apply new ways of working and improve immunization program performance. This innovative blended learning approach creates an interactive and practical education experience for mid-to-senior officials. Upon completion of the nine-month course, immunization teams will be better equipped to manage the increasingly complex immunization systems in their home countries, with a focus on efficient operations, robust performance management and effective political engagement and advocacy.
The face-to-face sessions will be hosted by UGHE in Rwinkwaku, Rwanda.
"Thoughtful leadership and effective management practices are necessary to strategically and equitably improve health systems, including making sure vaccines reach children in every corner of the world," said UGHE Vice Chancellor Dr. Agnes Binagwaho. "By hosting this forum in Rwanda, participants will train in an environment that prepares them to both address delivery challenges, as well as inspire them to improve access to high quality care."
PATH will contribute their global technical expertise in immunization, making sure that the program is tailored to the specific context of the national immunization teams and providing technical mentorship to breakthrough project teams.
"Many of the challenges faced by EPI programs are affected by health system related factors which require good management and leadership skills to be able to solve them in a timely manner," said Aziza Mwisongo, Senior Program Officer, PATH. "PATH brings its long technical expertise and experience within the area of immunization, particularly its work with EPI programs in LMICs. This knowledge is fundamental in tailoring this course uniquely for leadership and management of EPI staff."
Taking advantage of the unique and complementary experience and expertise of these world-class partners and building on the commitment to immunization from the five participating countries, EPI LAMP will improve and sustain the EPI program's performance in Gavi-supported countries.