Practical Experience Beyond the Classroom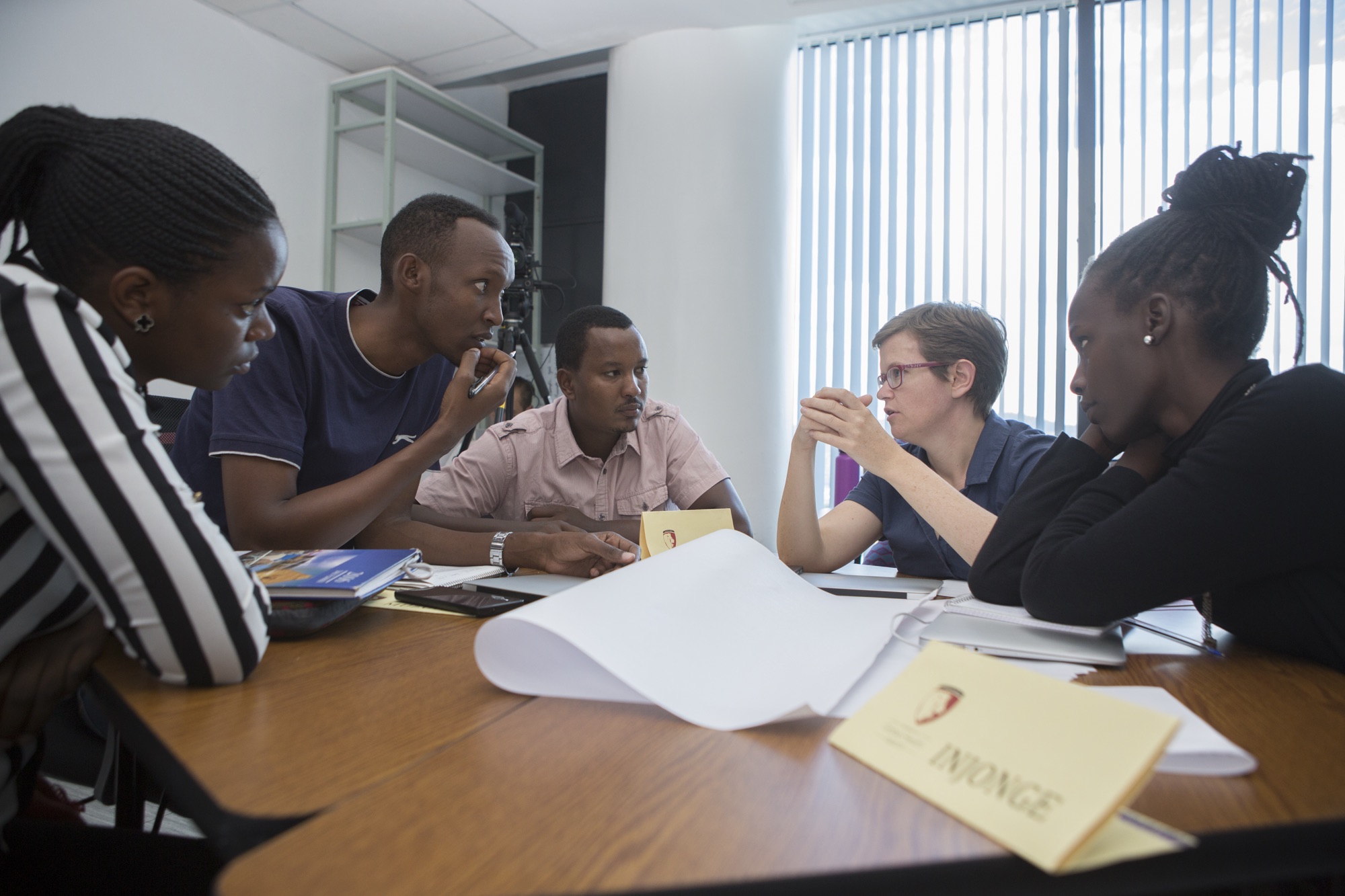 Students in the Master of Science in Global Health Delivery (MGHD) program are required to complete a Mentored Practicum where they apply their new knowledge of health care delivery to solve problems in their workplace and community. Throughout the duration of each project, MGHD students work with strategic and technical advisors to refine their research and implementation skills and learn how to navigate complex operational challenges. The Practicum provides a structured environment for students to engage in real world practices that foster lifelong learning and professional development, all while working towards improving health systems.
By understanding the "how" of delivering care through hands-on experience, graduates emerge with the skills and insights needed to build and maintain effective and equitable health systems. Below are four Practicum projects from the MGHD Class of 2018.
Alfred Hagengimana,

a physiotherapist, is assessing breast cancer awareness among nurses and midwives at Kibogora Hospital. By understanding the knowledge gap, Alfred aims to increase early detection rates through education and screening programs.

Given the increasing threat of antimalarial and antibiotic resistance and its relationship with misuse of medications,

Josee Uwamariya,

a pharmacist, is surveying the drug dispensing practices of 15 pharmacies in Rwanda. With more data on retail practices, policy makers can standardize industry training programs and regulate pharmacies.

Recognizing that only a small percentage of children who participate in Byahi Health Center's malnutrition programming improve within the ten week program,

Manasseh E. Muvandimwe

, a health advisor, is analyzing the delay in recovery. The baseline data Manasseh collects will inform future interventions to improve the health of children.

Nancy Sibo

, an assistant lecturer, is exploring

the success rate of artificial insemination on farms that are beneficiaries of the Government of Rwanda's "One Cow Per Family" program, a program that provides farmers with a cow to improve their nutritional status and agricultural practices.

Because an unsuccessful insemination process can result in a loss of income for the farmer, Nancy hopes that the data she collects will improve cattle breeding and stable livelihoods for rural farmers.
As the final requirement before graduation, students in the MGHD Class of 2018 defend their practicum projects from April 30 – May 4.