Student Profile: Yeukai Chikwenhere, UGHE's One Health Scholar, Speaks on her MGHD Year, & What One Health Approach Means to Global Health Systems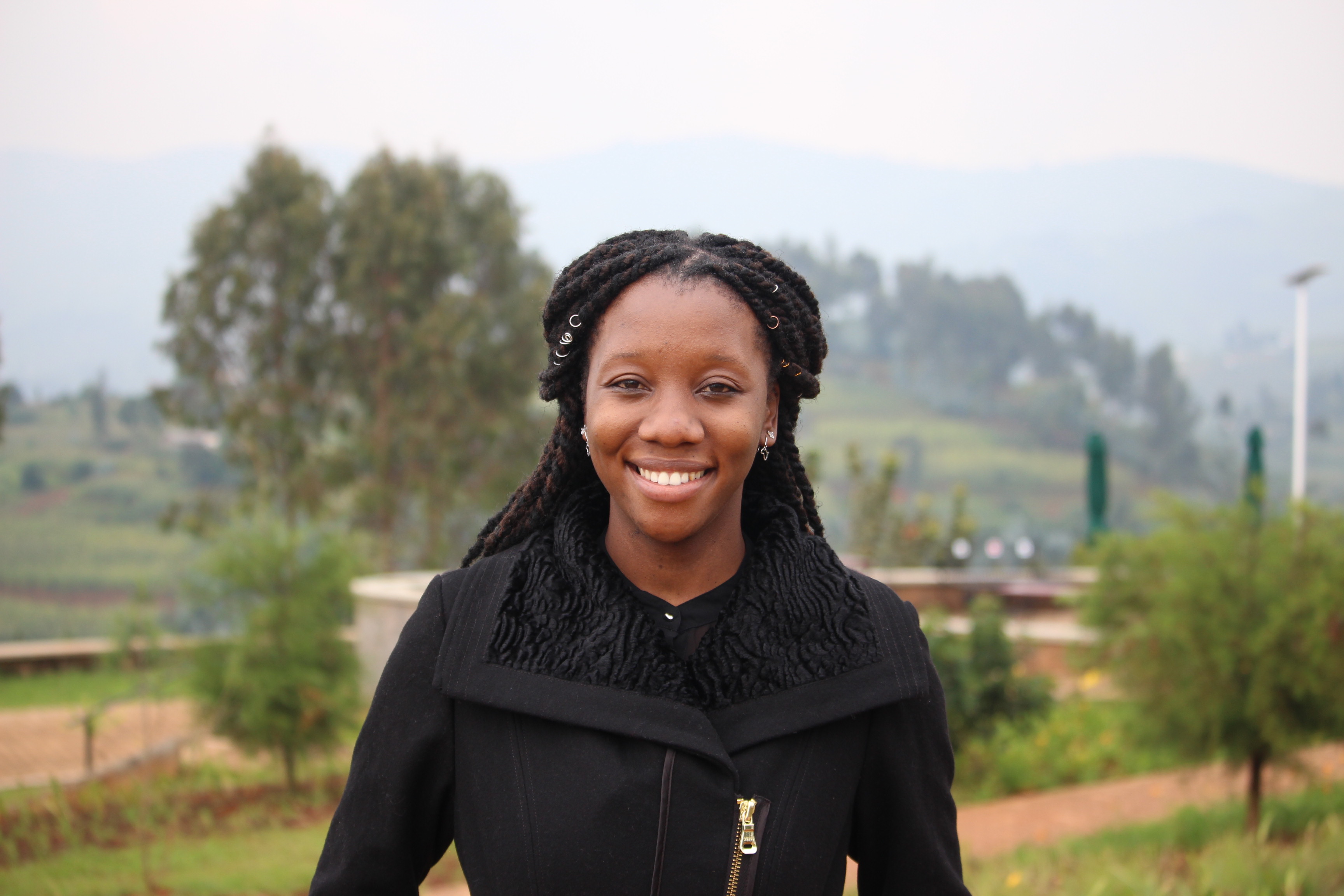 Yeukai Chikwenhere from Zimbabwe a One Health Scholar is among the 23 graduates to receive MGHD on 22nd August 2021. For her first time in Rwanda, she was impressed with the cleanliness of Kigali and was amazed to see UGHE located in the rural area. At UGHE, she was exposed to research where she learnt about their lifestyles, their health care practices, health-seeking behaviors, and that of animals and how they relate their lives to the environment.
She talks about her MGHD journey and her passion for advocating for equitable health involving humans, the environment, and animals.
Q1. What was it like moving from Zimbabwe to Rwanda? What were your first impressions of Butaro Campus?
I had heard so many wonderful things about Rwanda, despite the fact that I had never had the opportunity to visit. I was really impressed when arriving in Kigal. The city was so clean and well-organized Arriving at UGHE's Butaro Campus, I was blown away with the campus's architecture, layouts, and buildings. I could not believe that it was in a rural area.
Q3. As this year's One Health scholar, what do you feel the application of a One Health approach means to global health systems? Can you talk about your practicum project, what is your experience and what did you learn?
As a One Health scholar, I learnt about a paradigm for understanding global health systems and how it values the interconnectedness of people, animals, and the common environment. There is always the guarantee of balancing mechanisms to ensure that one element does not suffer for the sake of another.
For my practicum, I conducted quantitative research on these beliefs and behaviors about the transmission of brucella melitensis, with a focus on particular communities in Marsabit, Kenya. This was a really interesting experience for me because you get to develop a strategy from coming up with a statement to creating the tools to develop it, understanding budgets, moving onsite, and then training people that you're going to work with. It's been an interesting road with ups and downs, but it's been crucial to my development, learning, and refining some of my abilities, research skills, community involvement, and even how I interact with individuals from various backgrounds.
We've learned so much from the communities that we're interacting with; about their lifestyles, their health care practices, health-seeking behaviors, and that of animals and how they relate their lives to the environment. To explore all elements of human, animal, and environmental health, we needed to go out in the field and apply the ideas I've been learning.
Q4. Equipped with the skills and know-how from your MGHD, what is in store for your next chapter?
The skills I've acquired have opened my eyes to other things I now believe I'm capable of. My practicum experience gave me a valuable One Health lens, and skills that will help me in community organizing around social justice for equitable health access. I believe that as alumni for the Investor in Global Health Equity, we must also wear equity lenses in everything we do. I'm eager to return to the field to work on community health organizing via a single health lens, ensuring that health systems are strengthened.