Training the Next Generation of Global Health Leaders in Africa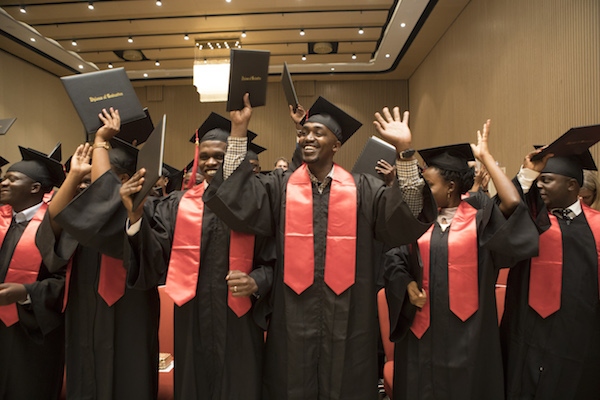 At this time of year, students around the world are putting on their caps and gowns for graduation ceremonies. Among them are 23 students from Rwanda and one from the U.S. who graduated as the first class of the University of Global Health Equity in Kigali, Rwanda, on Saturday.
"This initiative started a few short years ago, with the subversive idea that world-class health education could be delivered in Africa," said Rwandan President Paul Kagame, speaking at the ceremony. "Today it is a reality."
UGHE was an aspiration of the founders of Partners in Health — including Paul Farmer, Ophelia Dahl and Jim Yong Kim, president of the World Bank — who wanted to build a university that would advance the science of health care delivery. It is one of a number of programs designed to train the next generation of global health leaders in Africa.
[Read the full article at Devex]