MGHD Graduates Published in Journal of Strategy and Management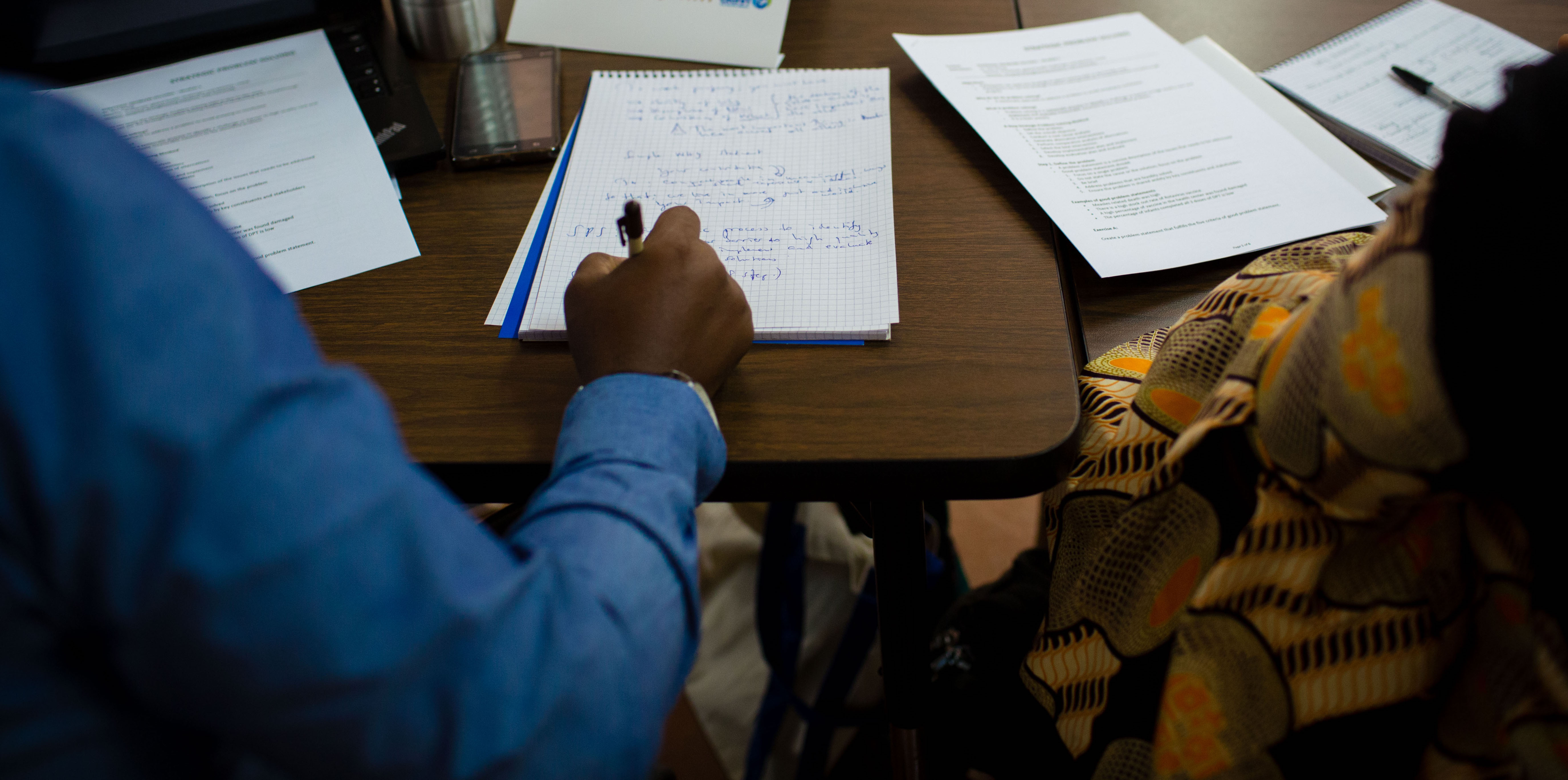 The capstone project for UGHE's Master of Science in Global Health Delivery (MGHD) is the Mentored Practicum, which is designed to teach students how to understand and then address real world problems scientifically, strategically, and collaboratively by applying evidence-based methods that they have learned over the course of the program. Throughout the duration of each project, MGHD students work with strategic and technical advisors to refine their research and implementation skills and learn how to navigate complex operational challenges.
The Journal of Strategy and Management has released a special issue highlighting Practicum research from eight MGHD alumni. From improving artificial insemination success rates in cattle to assessing sharps disposal practices among people living with diabetes and identifying undiagnosed hypertension in the community, each paper demonstrates the impact students made in Rwanda during their tenure at UGHE.
Congratulations to the following graduates on their publication:
To learn more about their research and to read the full abstract, visit the Journal of Strategy and Management.