UGHE Invests in Building Medical Educator Capacity through a Faculty Development Series, in Partnership with CUSM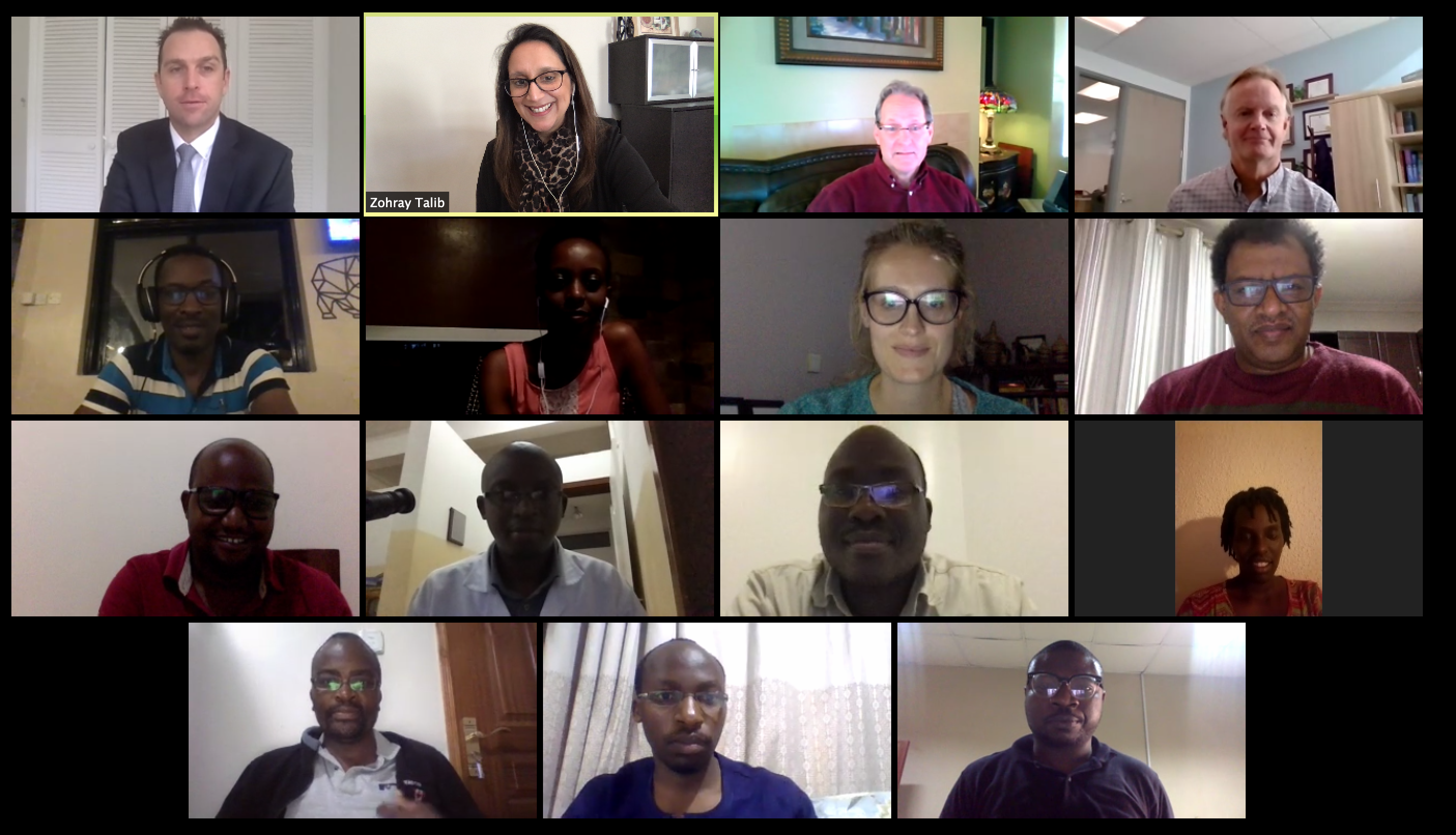 Partnerships – whether between sectors, disciplines, countries, governments, organizations or individuals – are critical to fostering collaborative solutions to global challenges. They promote the lateral sharing of expertise, learnings and know-how and, when forged across different country contexts, develop cross-cultural recommendations that are vital to future advancements in the global health space.
The product of UGHE's recent partnership with California University of Science and Medicine (CUSM) is a new three-part program, the Faculty Development Series, aimed at improving skills in pedagogy and teaching for medical educators in Africa. It was forged through a collective realization by UGHE's Deputy Vice Chancellor of Academic & Research Affairs, Prof. Abebe Bekele, and CUSM Senior Associate Dean, Dr. Zohray Talib, that both institutions had experiences and expertise around faculty development that could benefit educators in Africa.
'Best performing partnerships usually originate from personal relationships and connections.' says Prof. Abebe Bekele, 'Such personal links quickly mature to institutional partnership given these institutions share a common vision towards integration and clinical teaching which is exactly what happened between UGHE and CUSM'.
The pandemic, and the new realities of remote learning it brings, have forced a reevaluation of how medical curricula is taught for many faculty globally. Collaborative student work such as practicum projects and practice-based learning have been compromised, but not replaced, during the last nine months, and as the world embraces new innovations online, so too should educators. Subsequently, the Faculty Development Series course material has deliberately been centered around the virtual classroom, training faculty how to teach the medical curricula online using active learning and a recently popularised pedagogical technique; the 'flipped classroom'. This entails students self-educating ahead of class, and then actively applying their learnings within a structured classroom setting, guided by faculty. Whilst active learning, true to its name, must feel interactive for learners, this has been difficult to replicate in a virtual setting.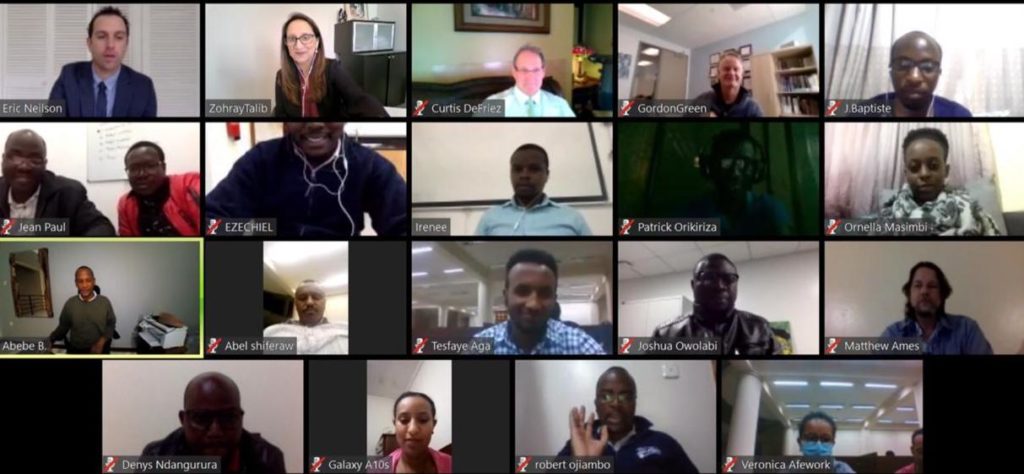 'Whilst I've now taught a lot of courses in the virtual classroom, it's certainly become more difficult to assess whether students are engaging with the teaching.' Says Arlene Nishimwe, UGHE Junior Lecturer in the Basic Sciences Department, and participant in the Faculty Development Series. The program is designed to equip faculty with a host of active learning methods – such as the use of debates and pictures – that they can directly implement into the classroom setting, as well as how best to integrate basic science and clinical topics into the learning process.
Whilst the program addresses the need for innovative virtual teaching methods, it also helps build capacity within medical educators in the African context and, therefore, their students who hold the key to the continent's future health resilience. Sub Saharan Africa carries 24% of the global disease burden, yet only 3 percent of the world's health workers. The region needs medical educators trained not only to impart expertise, but to do this in an engaging, productive and equity-driven way to help develop the needed skill-sets in the future generation of health leaders.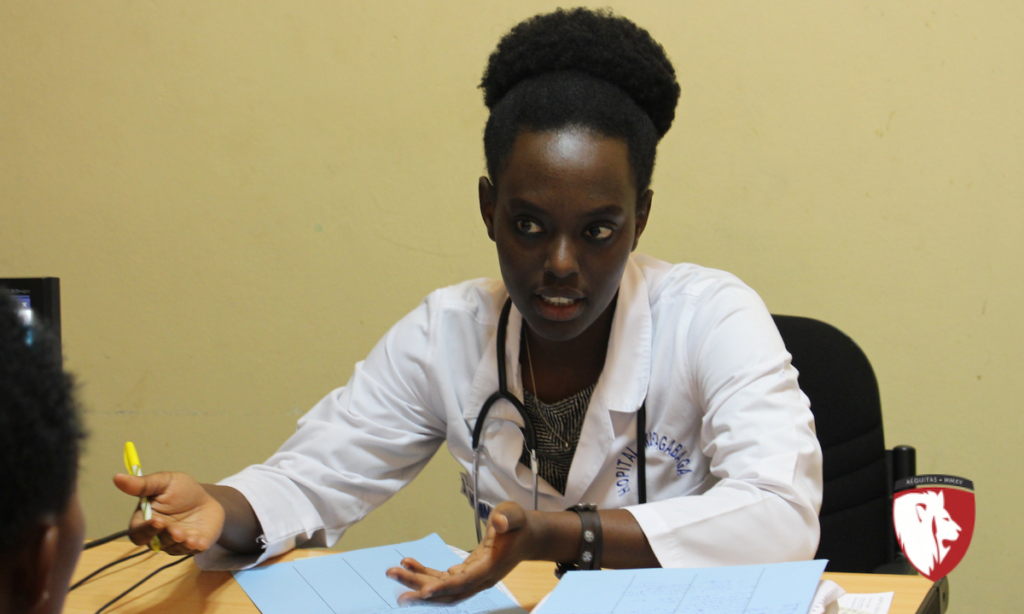 'Successfully transmitting knowledge is critical.' says Arlene. 'People get the idea that being a specialist or medical doctor immeadiately makes you a teacher. Simply knowing about something doesn't necessarily mean you know how to disseminate it.' True to this philosophy, UGHE fosters capacity-building opportunities for all members; primarily for students, but also staff, campus workers and the surrounding community (who will, in time, benefit from tailored capacity building schemes on UGHE's Butaro Campus). This UGHE/CUSM 'training of trainers' marks the next phase of UGHE's commitment to capacity building, recognizing that the very pedagogy of education is a skill within itself. 'You can't take these sorts of skills for granted.' says Olivia Clarke, Faculty in UGHE's Education Development and Quality Center, and supporting the program curation. 'Just because you are a surgeon doesn't mean you can teach these skills. A key component of UGHE's outlook on medical education is the development of its faculty.'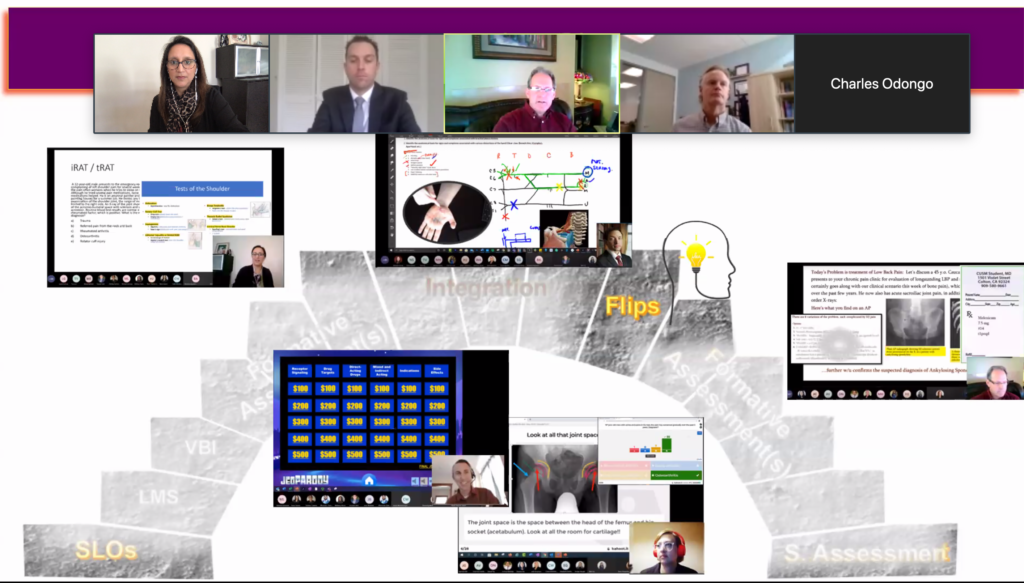 As part of UGHE's equity agenda, the Faculty Development Series extends its impact beyond its own faculty, to other medical educators in the region. The first session of the three-part series – focussed on providing a background on Active Learning in the Virtual Classroom and Beyond – attracted faculty from Addis Ababa University, and the University of Rwanda. The second and third sessions, on 'Flipped Classrooms using a Learning Management System' and 'Clinical Reasoning through Clinical Case Presentation', will also welcome a variety of faculty from the University of Rwanda.
'The UGHE and CUSM partnership is built around the desire to be institutional thought partners and to mutually share best practices in medical education.' Says Dr. Zohray Talib. 'As medical education evolves to meet the needs of a 21st century health workforce, faculty development is a critical component – to equip our teachers with new knowledge, best practice and creative strategies they can bring to the classroom.'
UGHE hopes the success of the program will be a springboard for many remote opportunities for medical professionals involved in education, as a critical part of addressing gaps in capacity and supporting the next generation of African health leaders.