UGHE Joins Butaro Community, Commits to Fully Green Campuses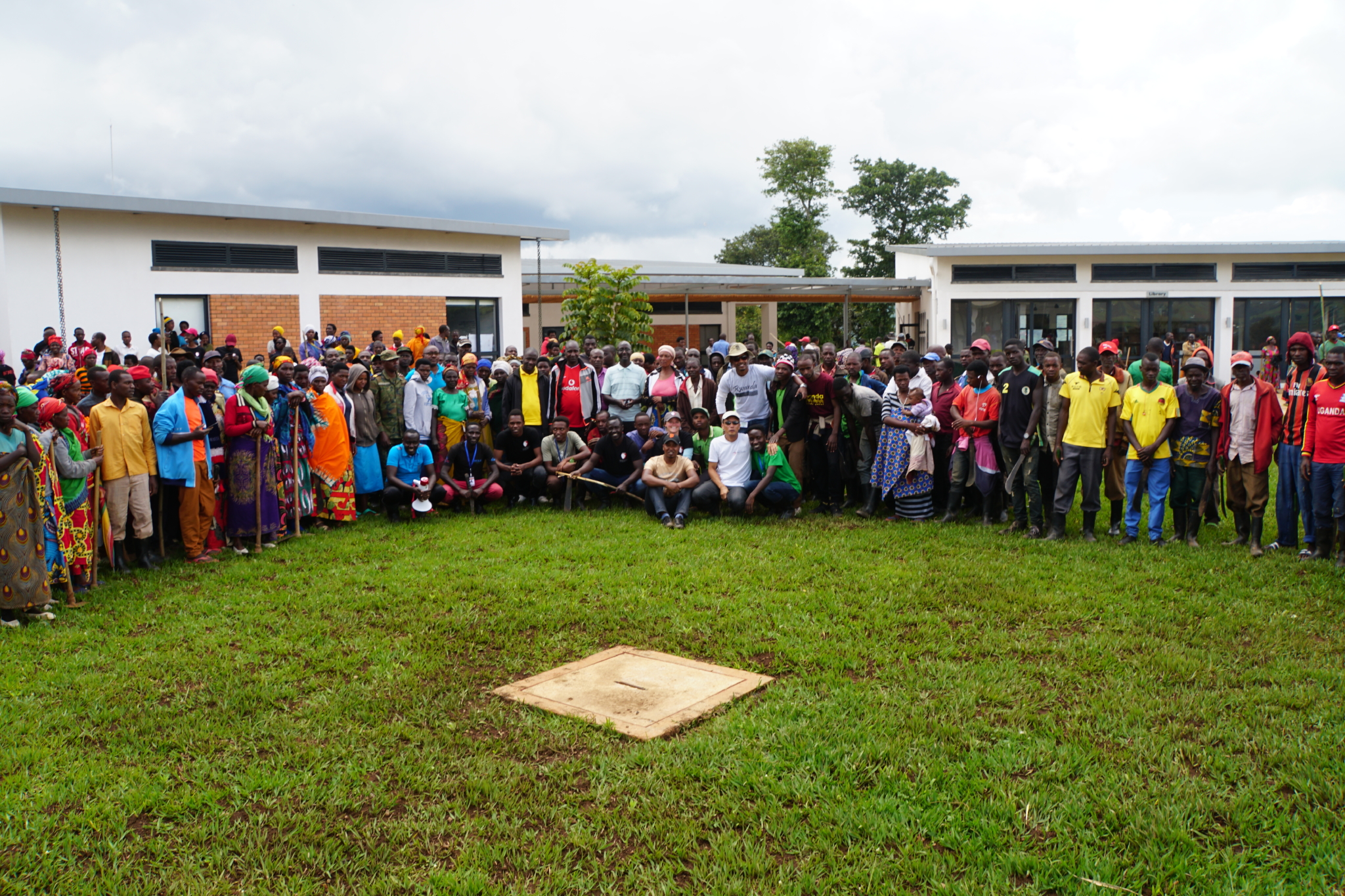 Butaro, Rwanda (November 30, 2019) – Today, University of Global Health Equity (UGHE) students, faculty, staff and Butaro community members gathered at UGHE's Butaro campus to plant over 300 trees as part of Umuganda, Rwanda's designated monthly day of community service. UGHE recognizes that climate change effects risk fundamentally shaking global health systems, and the consequent need for new solutions and preventative measures to achieve our goal of health equity. As a university, UGHE is committed to cultivating a campus that not only teaches these principles, but practices them within the campus environment and surrounding communities True to the Rwandan proverb; "Ujya gutera uburezi arabwibanza/ Charity begins at Home", UGHE's commitment to reshaping health starts on-campus as we take steps to improve the climate one tree at a time.
"The trees we gathered here to plant on campus today will not only continue to create a sustainable environment of this campus, but also continue to instill pride in our students, faculty, staff, and communities around us. Planting more trees on our campus is also part of the University's commitment to the protection and conservation of the environment," says Emmanuel Kamanzi, UGHE's Director of Infrastructure.
The trees species planted were systematically selected and prepared in close partnership with the Rwanda Water and Forestry Authority (RWFA). They range from Rwandan Native Trees and other species whose origins can be traced from all over the world.
Tree planting is one of the many community-based development activities that unite the local communities with UGHE students, faculty and staff during Umuganda. This community day-of-service serves as a platform not only for UGHE to contribute to the development efforts of Burera District, but also to exchange ideas amongst the UGHE and Butaro Sector communities. This activity is aligned closely with Rwanda's vision of contributing to the United Nations Sustainable Development Goals (SDGs), which include a call for the protection of the planet and urgent actions to combat climate change and its adverse impacts on global health.
UGHE's efforts to counter climate change are also reinforced in its commitment to One Health, an approach that attempts to address global health matters through an integrated approach to animal, environmental, and human health. The One Health center will advance innovations and research studies around the interconnection between human health, animal and environmental science.
"Our overall goal is to create sustainable and thriving campuses that will not only help advance the mission of UGHE but also comply with the wellness of Butaro Sector community, Rwanda's environmental efforts and the global green star building standards. This will be key in the broader University Campus Master Planning process poised for implementation in the near future," says Professor Agnes Binagwaho, Vice Chancellor of UGHE.