UGHE Inducted Into OHCEA Network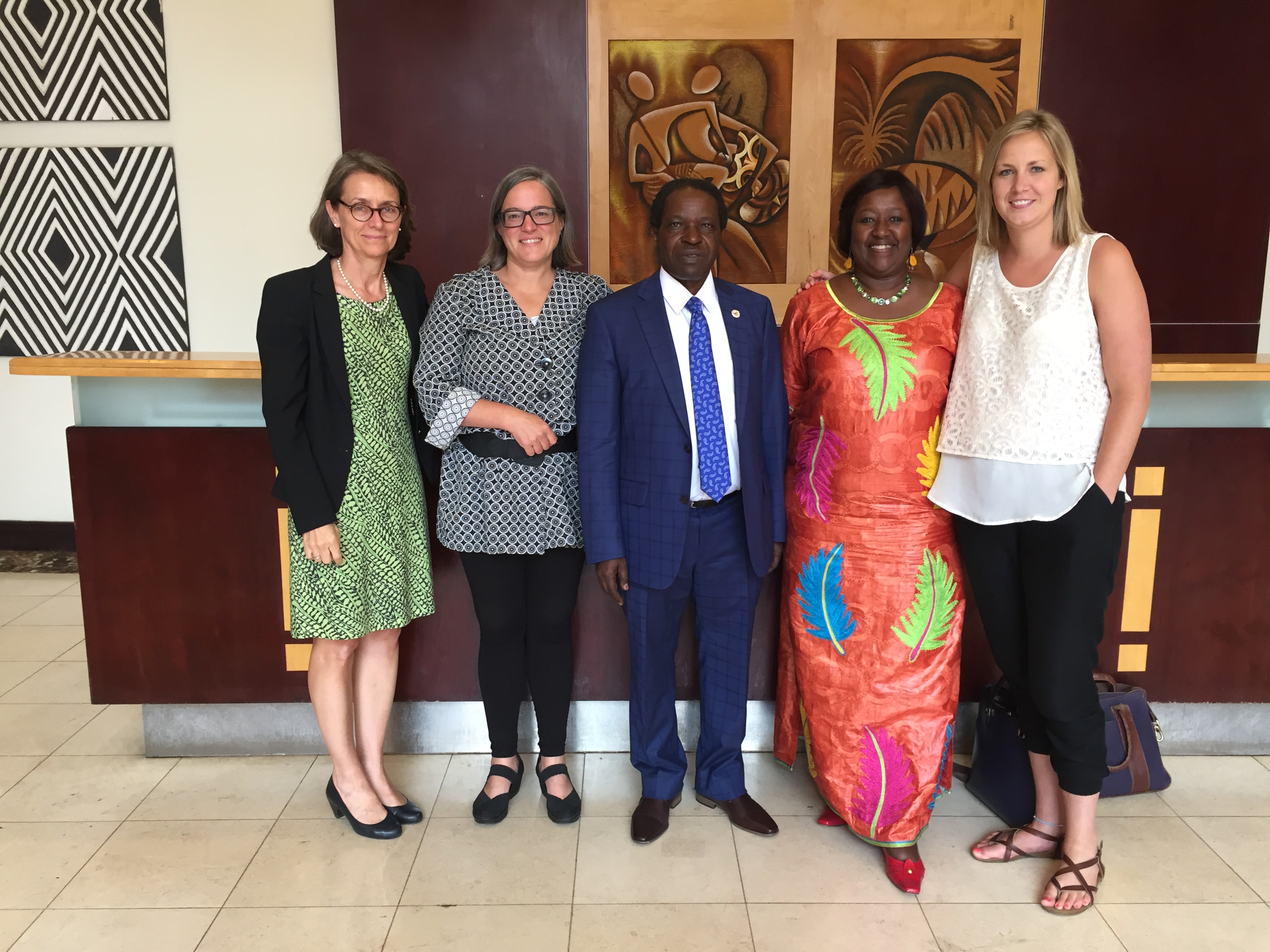 On July 27th, Dr. Agnes Binagwaho joined Makerere School of Public Health's Dean William Bazeyo and Cummings School of Veterinary Medicine at Tufts University's Dean Deborah Kochevar, as well as the One Health Central and Eastern Africa (OHCEA) leadership, as University of Global Health Equity was inducted into the OHCEA network.
Launched in 2011, OHCEA is a network of fourteen higher education institutions representing eight countries in central, eastern and western Africa including Cameroon, Democratic Republic of the Congo, Ethiopia, Kenya, Rwanda, Senegal, Tanzania, and Uganda. With a focus on how human, animal and environmental health are inextricably linked, OHCEA unites public health and veterinary universities to equip a new generation of leaders with the skills needed to manage emerging health challenges. With this new membership, UGHE will leverage the expertise of OHCEA partners and its funder, USAID's Emerging Pandemic Threats program, to enrich its cross-sectoral partnerships.
Through UGHE's robust curriculum, students receive various training, research and service opportunities to deepen their understanding of the One Health approach and translate this knowledge to their own communities. UGHE students and graduates will develop the skills to pioneer One Health initiatives that prevent and mitigate infectious disease outbreaks, while building the capacity of public and private sector partners to do the same.
Utilizing the expertise that OHCEA brings will empower UGHE students to break down professional silos and expand the One Health workforce to improve health outcomes for all.