UGHE & Partners Lead Training on Licensing Examinations to Build Greater Public Safety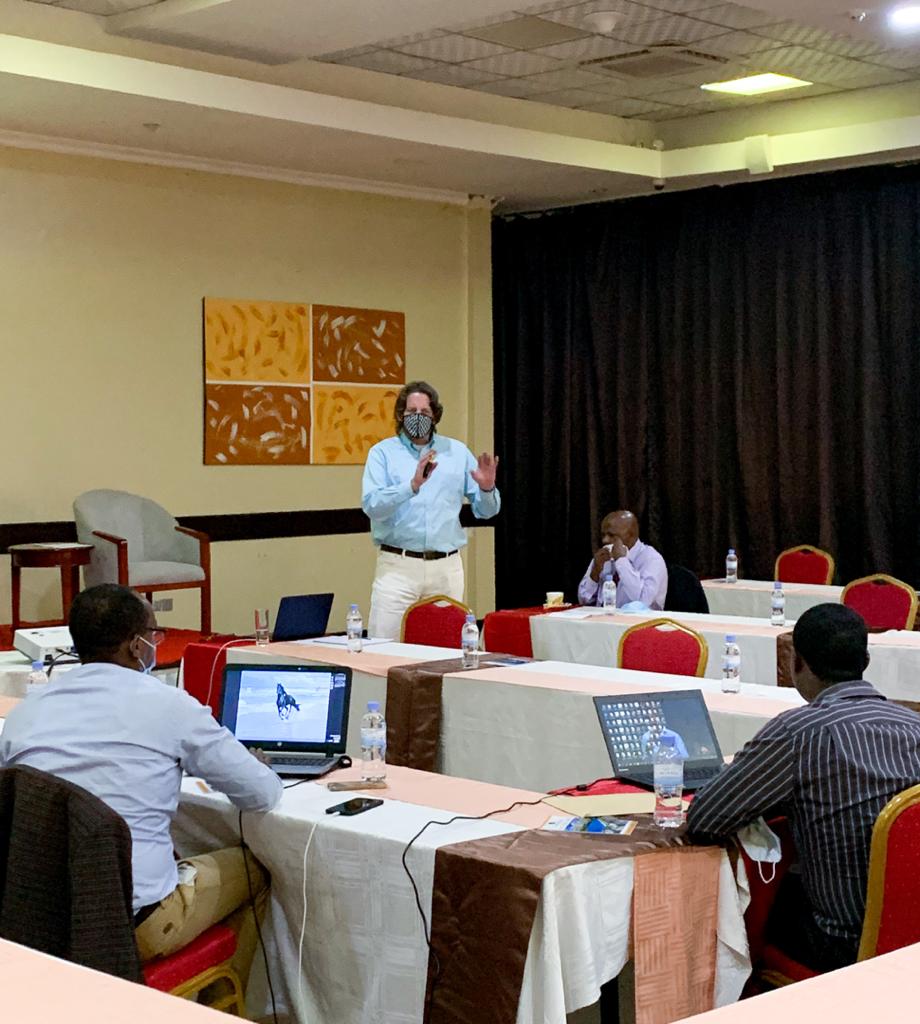 UGHE's community of learners extends beyond its growing student body. Its ongoing commitment to deliver quality education, and do this equitably, also translates to increasing the capacity of educators to themselves improve, and sustain, the quality of medical education and healthcare delivery in Rwanda and beyond.
This month, Prof. Abebe Bekele, UGHE's Founding Dean of the School of Medicine, Dr. Matthew Ames, Instructional Technologist and Assistant Professor, and Olivia Clarke, Faculty in Educational Development and Quality Center led a series of training courses on the 'Preparation of RMDC Licensing Examinations: Development and Moderation'.
In a world where there is, in some places, a shortage of physicians, and greater mobility of the physician workforce through globalization, regulating the competence and quality of medical professionals can be difficult. Licensing examinations are part of the solution, dictating a minimum standard of performance for doctors, and helping standardize both medical education and medical practice.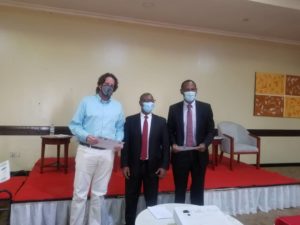 The course material, 80% of which was developed by UGHE, covered topics such as the foundations of assessment, Blue Printing, Licensure exam planning, Multiple Choice Questions (MCQs), Objective Structured Clinical Exam (OSCE) and standard setting. Through this, course participants were armed with the tools needed to implement effective medical licensing examinations, with the ultimate aim to achieve and maintain greater safety for the public.
Over three days, twenty five professionals from both public and private hospitals in Rwanda attended the instructional sessions, including representatives from King Faisal Hospital, University Teaching Hospital of Kigali, Rwanda Military Hospital, Nyamata District Hospital, Kibagabaga District Hospital, Masaka District Hospital, and Legacy Clinics. Other participants hailed from the Rwanda Medical and Dental Council, the University of Rwanda College of Medicine and Health Sciences and Adventist University of Central Africa. Certificates and CPD points were awarded to those in attendance at the training's conclusion.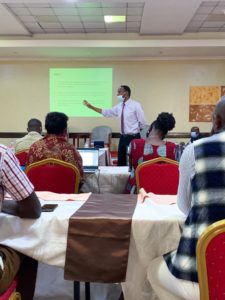 Facilitated through a partnership between UGHE, the Rwanda Medical & Dental Council (RMDC), AUCA and the University of Rwanda, the training strongly feeds into the ambition of UGHE's Educational Development and Quality Centre (EDQC) to prioritize the development of health education. The EDQC aims to contribute to the delivery of equitable, quality and comprehensive health care in Rwanda and the region through health professions education programs, to produce healthcare providers who are equipped to effectively educate future health professionals not only in clinical practice, but also in the delivery of healthcare in communities which need it most.
"If executed properly, licensure examinations are gateways to assure public safety as far as health care professionals are concerned," said Prof. Abebe Bekele in reference to the training's ambition. "UGHE is committed to support the RMDC in this national endeavor". Leading from the success of this training, UGHE now plans to provide more, quality exercises of this kind for health care providers across Rwanda in the future.