Vice Chancellor Agnes Binagwaho to POLITICO: UGHE Aims to "Radically Change Education"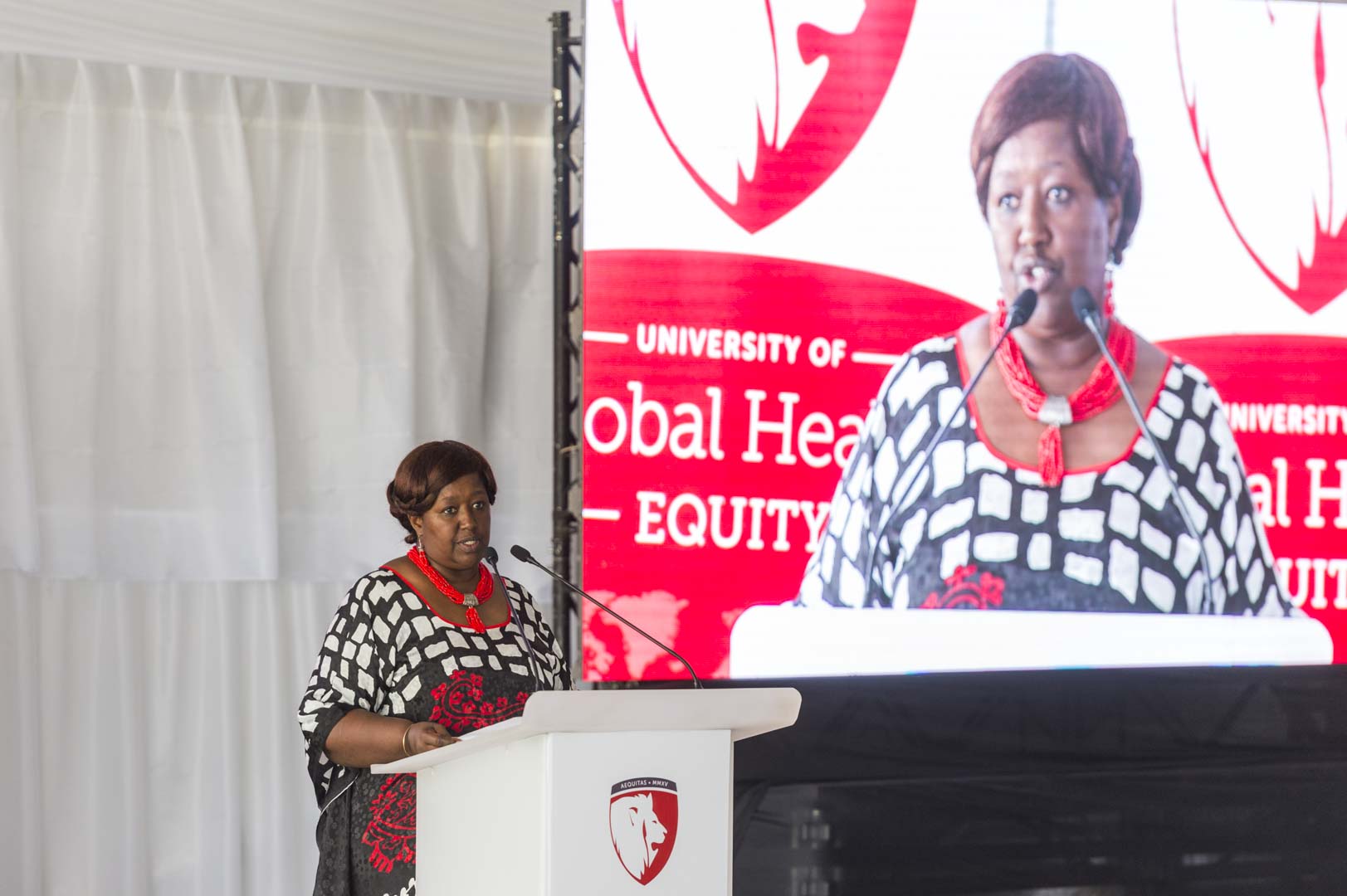 Dr. Agnes Binagwaho, Vice Chancellor of the University of Global Health Equity, recently told POLITICO that UGHE's new campus in northern Rwanda reflects its "mission to radically change education" and build a 21st-century model for better health equity.
"Our vision is a world where every individual no matter where they are, who they are and where they live can lead a healthy and productive life," Binagwaho told the international politics and policy website, in a story published Sunday. "Our mission is to radically change education, health education, so that we impact the way health care is delivered around the world."
Dr. Binagwaho was one of several UGHE and Partners In Health leaders quoted in the story, which followed Friday's inauguration of the Butaro campus, UGHE's first permanent home.
The university is an initiative of PIH that was launched in 2015. Construction of the campus began a year later, with classes and part-time studies temporarily based in Rwanda's capital, Kigali.
Though UGHE is a private, nonprofit institution, the government of Rwanda has played an important role in its development. In addition to providing financial resources and donating the land for UGHE, the government is paving roads that link Butaro with Musanze and Kigali, and has increased access to water, electricity, and internet connectivity throughout the region.
In addition to providing an overview of UGHE, its mission and the new campus, the POLITICO story also speaks with UGHE's founding Dean, Professor Abebe Bekele, about his innovative approach to curriculum, and tells the story of Master of Science in Global Health Delivery alumni Crispin Gishoma and Arsène-Florent Hobabagabo, who graduated last May and now run a diabetes clinic in Kigali.
[Read the full story at POLITICO]