Executive Education Participants Share Highlights of First Francophone Global Health Delivery Leadership Program
English: UGHE were proud to open their doors to the first-ever Francophone cohort for the Global Health Delivery Leadership Program. Hailing from seven different Francophone African countries – Congo, Mali, Niger, Central African Republic and Guinea, Ivory Coast, and Chad – participants comprised of mid-to senior-level health system leaders from governmental, non-governmental and civil society organizations looking to develop their skills in managing high-value, equitable health programs globally. The program kicked-off in Rwanda with an intensive two-week residency on UGHE's Butaro campus, designed to help participants identify and address key challenges in global health delivery, build on their leadership and managerial frameworks for effective interventions within complex health care delivery challenges.
We spoke to four of the participants from our Francophone cohort to spotlight their experiences of the program, their consequent learnings, and what impact this will have on global health delivery in their respective countries.
French: UGHE est fière d'avoir ouvert ses portes à la toute première cohorte francophone du Programme de leadership en matière de prestation de soins de santé mondiaux. Originaires de sept pays africains francophones différents – Congo, Mali, Niger, République centrafricaine et Guinée, Côte d'Ivoire et Tchad – les participants étaient des responsables de systèmes de santé de niveau intermédiaire à supérieur d'organisations gouvernementales, non gouvernementales et de la société civile qui souhaitaient développer leurs compétences dans la gestion de programmes de santé de grande valeur et équitables à l'échelle mondiale. Le programme a débuté au Rwanda par une résidence intensive de deux semaines sur le campus de UGHE à Butaro , conçue pour aider les participants à identifier et à relever les principaux défis en matière de prestation de soins de santé mondiaux, à renforcer leurs compétences en matière de leadership et de gestion, et à fournir des cadres pour des interventions efficaces dans le cadre de défis complexes de prestation de soins de santé.
Nous avons parlé à quatre des participants de notre cohorte francophone pour mettre en lumière leurs expériences du programme, les enseignements qu'ils en ont tirés et l'impact que cela aura sur la prestation de soins de santé mondiaux dans leurs pays respectifs.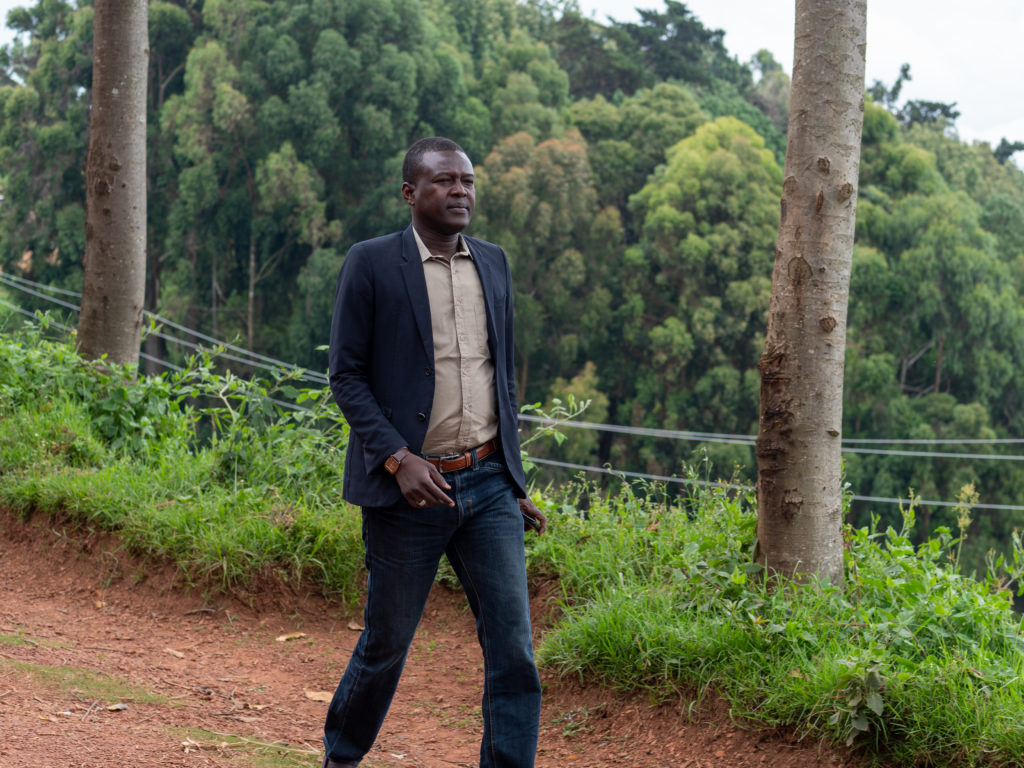 Adoum Abderrazzack
Country: Chad
English: "The GHDLP residency program in Rwanda is both an ideal and beautiful setting for the training of African leaders. The learning we received throughout GHDLP allows us to identify and finalize our Breakthrough Project, to improve the quality of our leadership and adapt an equitable health system for communities wherever it is needed".
French: "Le programme de résidence du GHDLP au Rwanda est un cadre idéal et magnifique pour la formation des leaders africains. Cet apprentissage nous permet d'une part de cerner et finaliser notre Projet Innovant et d'autre part d'améliorer la qualité de notre leadership et d'adapter un système de santé équitable pour les communautés partout où le besoin sera."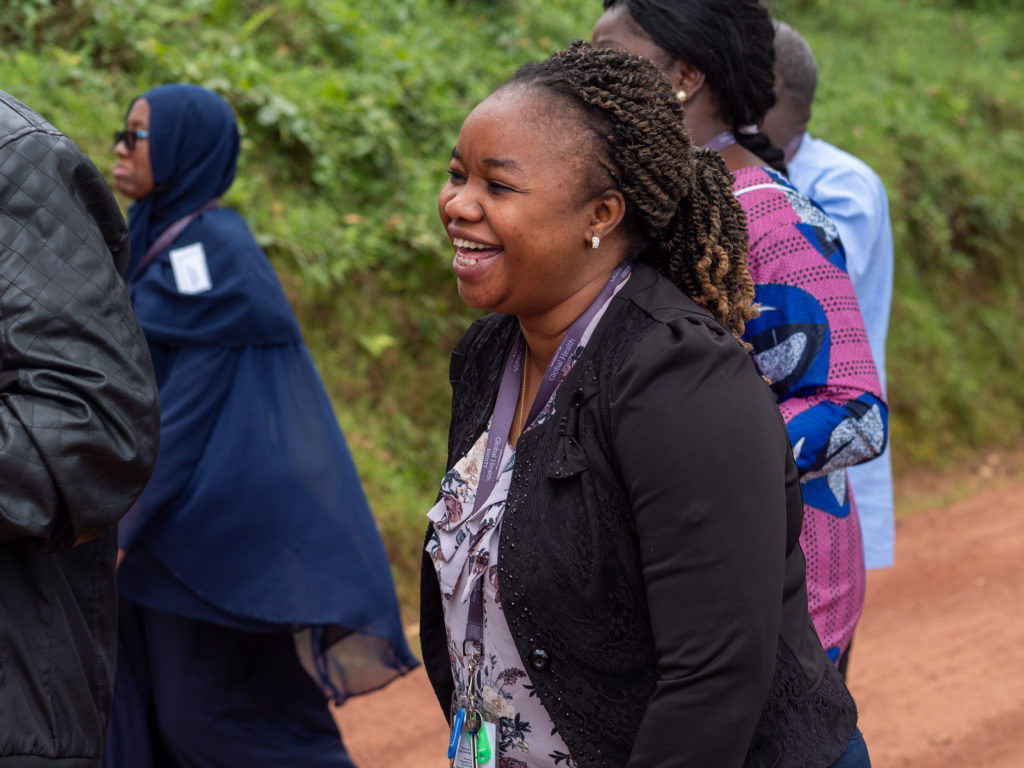 Anne Sagno
Country: Guinea

English: "I learned a lot of very interesting things during GHDLP. I learnt about global health equity on both a national and local scale, and about how to lead and establish strong relationships with an effective team. This learning will support my Breakthrough Project because I'll be working closely with stakeholders and will understand how best to problem solve; that is the role of a leader. In order to strengthen health systems in my country, I'll draw on Rwanda's success, implement the skill as acquired during training, and closely monitor and evaluate different health projects while grounding it in quality indicators and data."

French: J'ai appris pas mal de choses très intéressante pendant GHDLP. L'équité en matière de santé mondiale qui va de la grande échelle à l'échelle locale. Leadership et followership mais aussi la relation solide et l'Équipe efficace. Cet apprentissage va soutenir mon Projet Innovant car je vais travailler en étroite collaboration avec toutes les parties prenantes et je saurai comment résoudre les problèmes car c'est le rôle d'un leader. Pour le renforcement du système de santé de mon pays je vais m'inspirer sur le succès du Rwanda et mettre en œuvre toutes les compétences acquise pendant la formation et faire un bon suivi et évaluation des différents projets de santé tout en me basant sur les indicateurs et les données de qualité.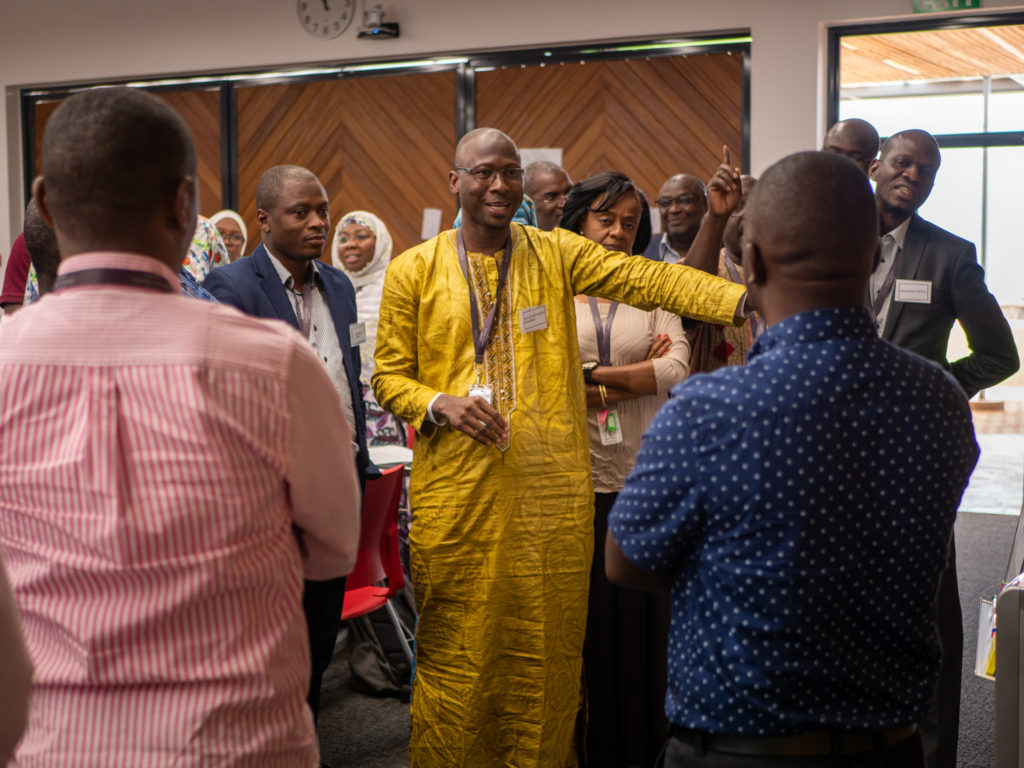 Salif Sissoko
Country: Mali
English: "The GHDLP training really awakened my conscience and I learned a lot of things. Some of the skills that I learnt during the residency in Rwanda were how to problem solve, how to manage a conflict, the strengths and weaknesses of my talents, monitoring & evaluation and the six dimensions of data quality. As a leader, I learnt how to influence and how to solve problems. This training will help solve a lot of things in our department, I will use my new talents to improve things for the wellbeing of the patients."
French: "Vraiment le GHDLP m'a fait l'éveil de conscience, j'ai appris beaucoup de chose. Je peux citer entre autre la résolution des problèmes, comment gérer un conflit, les forces et les faiblesses de mes talent, le suivi & évaluation et les six dimensions de la qualité des données. Le leader comment influencer, comment le leader doit résoudre. Cet apprentissage va résoudre beaucoup de choses dans notre service, je mettrai mes talents en vigueur pour faire booster les choses pour le bien être des patients."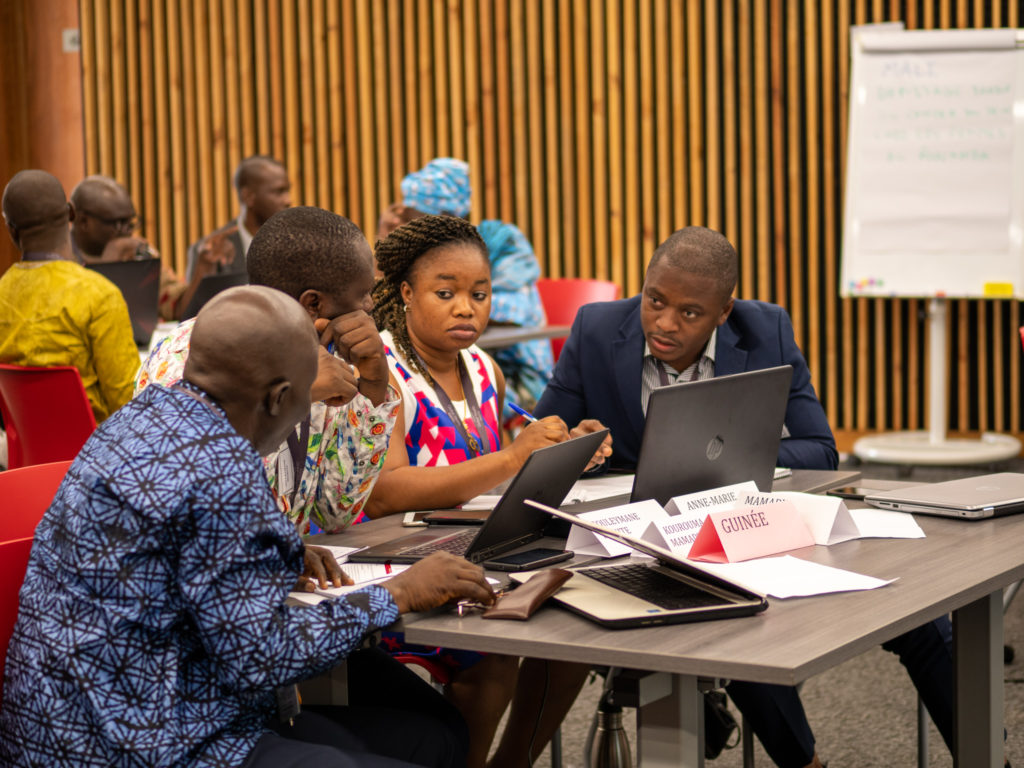 Mamady Cissé
Country: Guinea

English: "During the two week residency in Rwanda, I learnt about how there is no leadership without followership and therefore the leader must be the one to sets an example for others in the team, the visionary and the planner. I also learned the concept of emotional intelligence: to better understand one's own personality in order to create harmony in the team, as well as how to lead effective teams: focusing on the goal of each member and not the individual. I learned strategic problem-solving methods, monitoring and evaluation of projects. I also learnt the importance of team spirit, how to define project stakeholders, how to set SMART objectives, reflect on and prioritize the causes of the problems, and monitoring and evaluation. This will help improve the performance of the health system within the framework of governance and leadership."

French: "Pendant les deux semaines de résidence au Rwanda, j'ai appris qu'il n'y a pas de leadership sans suivi et que le leader doit donc être celui qui donne l'exemple aux autres membres de l'équipe, le visionnaire et le planificateur. J'ai également appris le concept d'intelligence émotionnelle : mieux comprendre sa propre personnalité afin de créer l'harmonie dans l'équipe, ainsi que la façon de diriger des équipes efficaces en se concentrant sur l'objectif de chaque membre et non sur l'individu. J'ai appris des méthodes de résolution de problèmes stratégiques, de suivi et d'évaluation de projets. J'ai également appris l'importance de l'esprit d'équipe, comment définir les acteurs du projet, comment fixer des objectifs SMART, réfléchir aux causes des problèmes et les hiérarchiser, ainsi que le suivi et l'évaluation. Cela contribuera à améliorer les performances du système de santé dans le cadre de la gouvernance et du leadership".