The MGHD Practicum: Real-World Problems, Strategic Solutions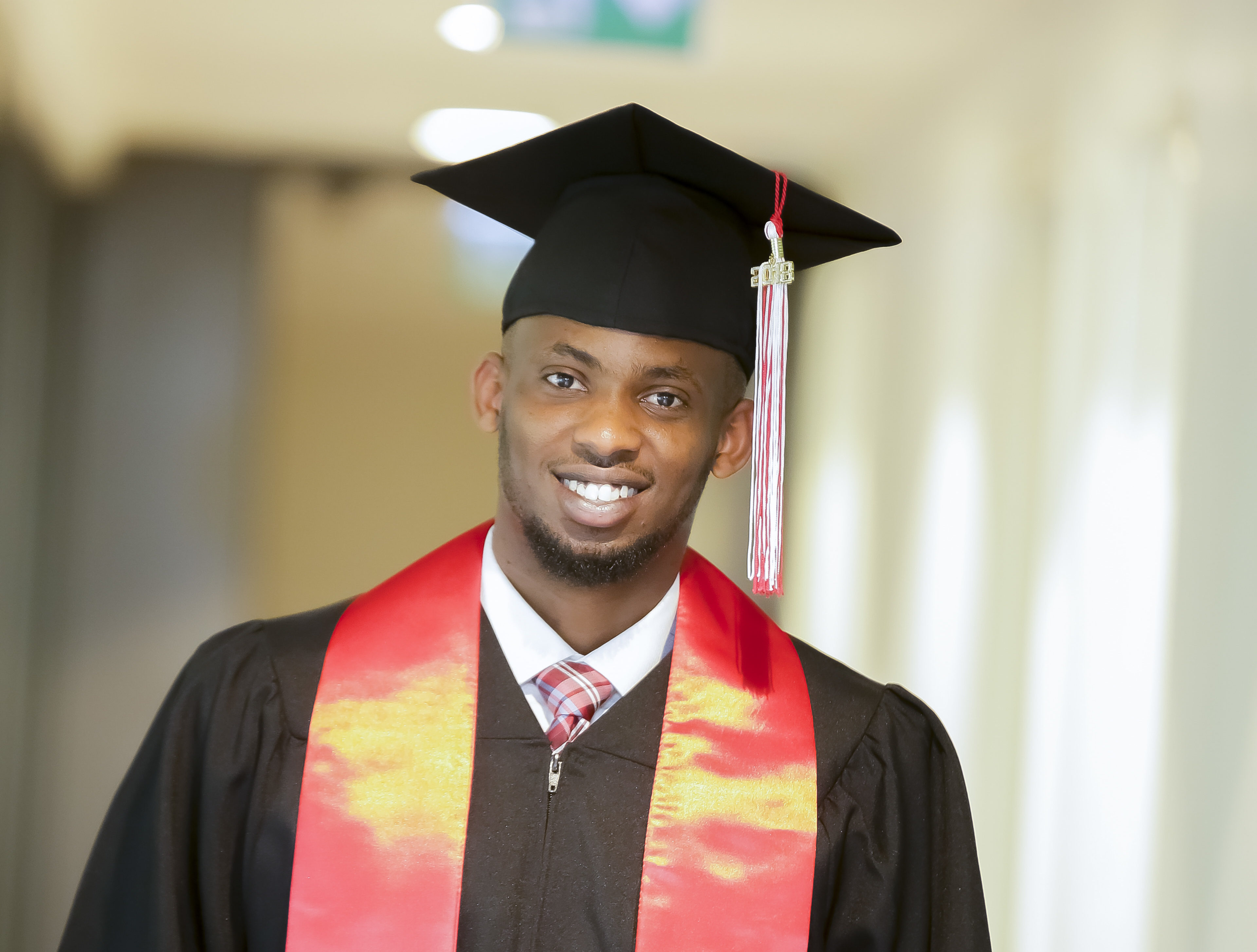 On March 2, 2019, the papers of eight of UGHE's Master of Science in Global Health Delivery (MGHD) graduates were published in the Journal of Management and Strategy. The publication of these innovative research and quality improvement projects marked a major accomplishment for both the alumni and for the UGHE community as a whole. The ability to share knowledge acquired through research carries impact well beyond an MGHD students' time in the program; knowledge that has the potential to improve organizational efficiency and innovate health care delivery.
This accomplishment is the result of a core requirement of the MGHD curriculum: the Practicum, a mentored space for students to work on a group research or quality improvement project on behalf of a partner organization.
For alum, Dr. Arsène Hobabagabo, MGHD '18, the Practicum was instrumental in allowing him to grow his research and data analysis skills. After completing medical school in 2015 at the University of Rwanda, Arsène began his internship year. He very quickly realized in his time practicing clinical medicine that he was struggling to make his desired impact on patient's lives. The ability to hone his research skills to improve complex health care delivery challenges led Arsène to UGHE's MGHD program, where he took courses in management, research, policy, and more.
"The Practicum is like an exercise in strategic problem-solving," said Arsène. "We were each tasked to look at the root causes of an existing challenge at our partner organization, and evaluate how we could tackle that challenge, identify a possible solution, and measure our results."
Through another UGHE alum, Crispin Gishoma, MGHD '18, Arsène was connected with the Rwanda Diabetes Association, an organization that raises awareness for diabetes care in Rwanda through service delivery, advocacy, and research. Arsène started providing medical care to the Association's patients at district hospitals in Rwanda, and while doing so, the discussions he began to have with patients and nurses illuminated a previously unforeseen problem.
One of the organization's key programs, the "Care for Youth with Diabetes Program", provides care and education for children and young adults up to 25 years old who live with diabetes, supplying free insulin, needles, glucose meters and test strips for screening conducted at partner district hospitals. The services include a three-month follow-up with patients diagnosed with Type 1 Diabetes. The Association's common practice was to announce the screening site visits through local radio advertising. Despite communication efforts, patient retention was low, leading Arsène to strategize a possible solution through his practicum exploration.
Arsène realized that with the patients phone numbers on record, an mHealth campaign using SMS and phone calls could be implemented. He hypothesized that a direct, individual-level of communication would yield greater patient retention.
With the implementation of the campaign, the results were staggering. "For the group who received the radio announcement, only three people out of 19 showed up to the next screening," said Arsène. "But for the groups who received SMS messages and phone calls three days in advance, 27 out of 30 people showed up to the next screening."
While slightly pricier than local radio advertising, the cost-benefit of higher patient turnout was clear. The time and investment spent on resources for the screenings was of greater use with a more penetrative communication method.
Arsène's research highlighted a key facet of health inequity. Often, old problems are considered persistent fixtures of a broken system. But when approached from a new angle, and viewed from the perspective of the patient or the community, transformative changes can emerge.
Arsène was able to synthesize his research, leading to not only the publishing of his work in the Journal of Management and Strategy, but also a poster presentation at a conference in Canada. He was also able to share the impact of his work with his partner organization, and make future recommendations.
Dr. Rex Wong, UGHE Director of the Bill and Joyce Cummings Institute of Global Health likened the MGHD practicum requirement to that of a client-consultant relationship. "The official objective is always about applying the concepts learned in the classroom to real-world challenges," said Dr. Wong.
In essence, the practicum is an encapsulation of the MGHD experience. The opportunity to apply courses in strategic problem-solving, research methods, leadership and management, and more. Through it, students are prepared to go forth and make a transformative impact on the global health delivery challenges they will witness in their careers.
"I want prospective students to know that the practicum is really fun," said Arsène. "There's a big difference between reading something in your textbook, and then getting to apply it in the real world."