A Renewed Commitment to Global Health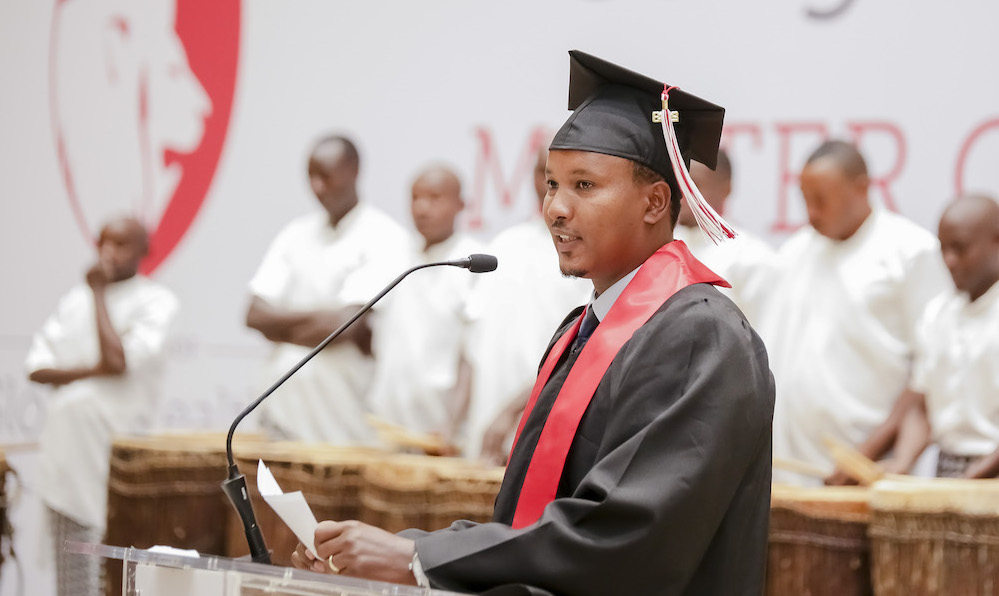 Growing up in Kigali, Rwanda, Crispin Gishoma wondered which of the three respected professions in his community he would become: a teacher, doctor, or priest. The question took on new urgency after the Rwandan genocide against the Tutsis.
"Because Rwanda was suffering right after the genocide," Crispin said, "I wanted to help a big number of people. I started to believe that it was my vocation to work for the organizations that support people in need."
Today, Crispin is poised to do just that, having earned his Master of Science in Global Health Delivery from UGHE. As the MGHD Class of 2018 student representative, Crispin addressed his peers during the June Commencement ceremony. He is one of 18 graduates in UGHE's Class of 2018. Members of the University's second graduating class hailed from Rwanda, Australia, Burundi, Mexico, and the United States, to study what Crispin describes as "the art of finding sustainable solutions for health problems."
Crispin said his degree from UGHE gives him new self-assurance in returning to his work as Executive Director of the Rwanda Diabetes Association and chairman of Rwanda's Noncommunicable Disease Alliance.
"You don't have to be a doctor or a nurse to be an expert on global health equity," said Dr. Paul Farmer. "Crispin is addressing diabetes and other problems that are a growing scourge. We know his new degree will strengthen this critical work."
Crispin plans to expand his focus to other issues, such as malnutrition, malaria, or HIV.
"I am inspired by the positive impact of global health," Crispin said. "My work has a purpose if it is improving people's lives."