Bachelor of Medicine, Bachelor of Surgery
Six and a half-year, dual degree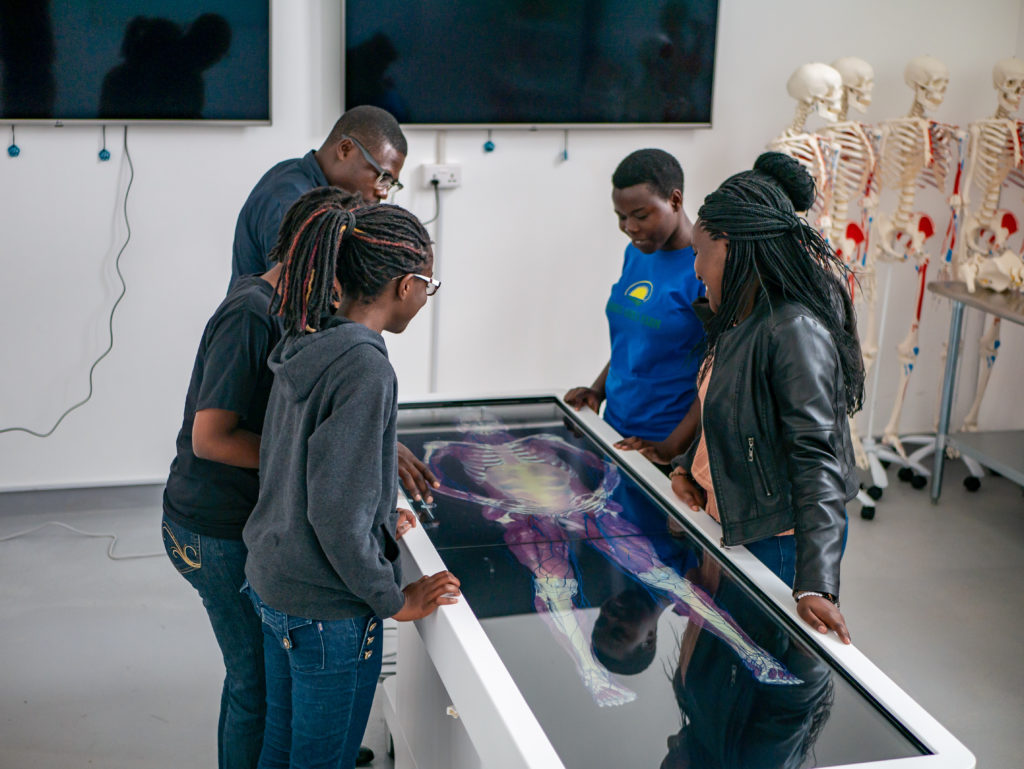 UGHE's joint Bachelor of Medicine, Bachelor of Surgery/Master of Science in Global Health Delivery (MBBS/MGHD) is a six and a half-year, bachelor's level medical degree coupled with a master's level global health degree. The MBBS/MGHD degree equips future physicians with state-of-the-art clinical knowledge and know-how, as well as the skills needed to effectively implement innovative public health solutions, lead and manage equitable health systems, and improve the delivery of care in communities across the globe.
Students' practical education in health care and delivery is honed in real-world scenarios by meeting and treating patients at home, in community health clinics, and in district and referral hospitals. UGHE's MBBS/MGHD curriculum integrates themes including patient care, health sciences, social determinants of health, leadership, and management. This dynamic mix of theory and practice will yield graduates prepared to diagnose and treat not just individual patients and the causes of disease–but improve entire health systems. The program begins with a six-month Preparatory Phase that helps students manage the transition into a university setting, teaching essential academic skills to ensure that all students are prepared for the rigors of medical school. Throughout the next four and a half years, students gain a solid foundation in the health sciences and clinical practice, as well as the knowledge and management skills needed to build and maintain effective and equitable health systems. The program culminates in a year-long intensive clinical internship and a hands-on practicum.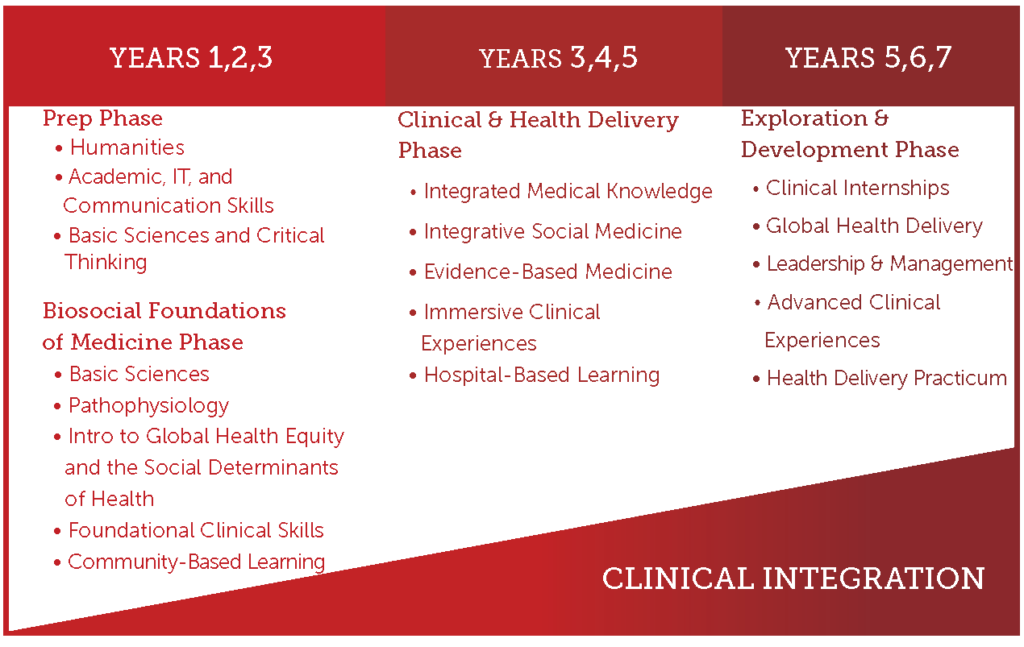 The figure above describes the four phases of the MBBS/MGHD program. Clinical work will gradually increase throughout the program. In the final two years of the MBBS/MGHD, students complete advanced clinical and leadership training and enter one-year Ministry of Health-designated internships.
UGHE's faculty of local and international implementation experts deliver world-class instruction that explores the social and systemic forces causing inequities and inefficiencies in health care delivery, preparing students to address some of the most challenging issues in global health. From the first week of instruction, students are immersed in a rural health care system where they learn from and work with nurses, community health workers, physicians, social workers, and patients and their families. Students benefit from an interactive education, with small class sizes in flexible, multi-use spaces that can be configured for unique learning experiences, increasing knowledge transfer, and encouraging collaboration. From the community to the classroom, students have access to educational resources – including new technologies and diverse faculty – that enhance their global health delivery training. Learn more about UGHE's campus.