Innovation Center
The Innovation Center (IC) was conceptualized in 2019 and officially opened in 2020 with the primary purpose to encourage UGHE students to create and generate high-value solutions in global health through education, collaboration, innovation, action, and dissemination to address long-standing inequities in health and health care. We support innovative ideas, translate ideas to practice, and actively form partnerships.
Vision
To be a distinguished academic body for supporting innovative implementations to promote health equity.
Mission
To inspire our students to promote global health equity through innovations and collaboration.
Objectives
To encourage and support the implementation of health innovations created by the UGHE community.
To provide a platform for students, implementers, and leaders to convene and collaborate to develop health issues.
To distribute knowledge of innovative ideas and practices.
To assist in branding and developing intellectual property rights.
Strategic Priorities
Priority 1. Education
The UGHE Innovation Center will provide educational programs for the UGHE community, as well as regional and international learners who are interested in promoting health equity through innovative implementations. This training may range from seminars and workshops; certificate courses to structured credit-offering programs.
The East Africa Biodesign (EAB) Fellowship program will officially open in 2024. Check out the EAB program here.
Priority 2. Innovation and Action
Implementation is a core component of the Innovation Center.
1. Innovation Lab
To promote and encourage the creation and elaboration of the best and most sustainable ideas from the UGHE community, the IC collaborates with Babson College to conduct the innovation lab. UGHE and Babson's students create innovative solutions to address health issues in teams. A review of some of the students' Innovation Lab projects can be found here. Information about the past hackathon can be found here.
2. Incubation
Provide support for developing ideas to actualization. The IC will utilize its network to connect our students to experts in various topics to assist their development.
3. Intellectual property
In the future, the IC may support successful projects to apply for patents to protect intellectual property rights.
Priority 3. Collaboration
The partnership is central to the success of innovation and entrepreneurship. The IC will continue to cultivate our current relationships with existing partners and to identify and establish key relationships with other universities, non-governmental organizations, various community-based organizations, and government sectors. Our existing key partners include Babson College, the Rwanda National Union of the Deaf, Rwanda National Task Force for Rabies, Health Builders, Butaro District Hospital, Stanford Byers Center for Biodesign, and the University of Rwanda.
The IC will continue to identify partnerships, funding needs, and fundraising opportunities to further support the scope of work of IC to strengthen our sustainability and promote health equity.
Priority 4: Research and dissemination
Strong advocacy begins with the dissemination of sound scientific evidence. The IC will disseminate its work both internally and externally through various mediums – publications, conferences, newsletters, social media, mass media, webinars, and podcasts.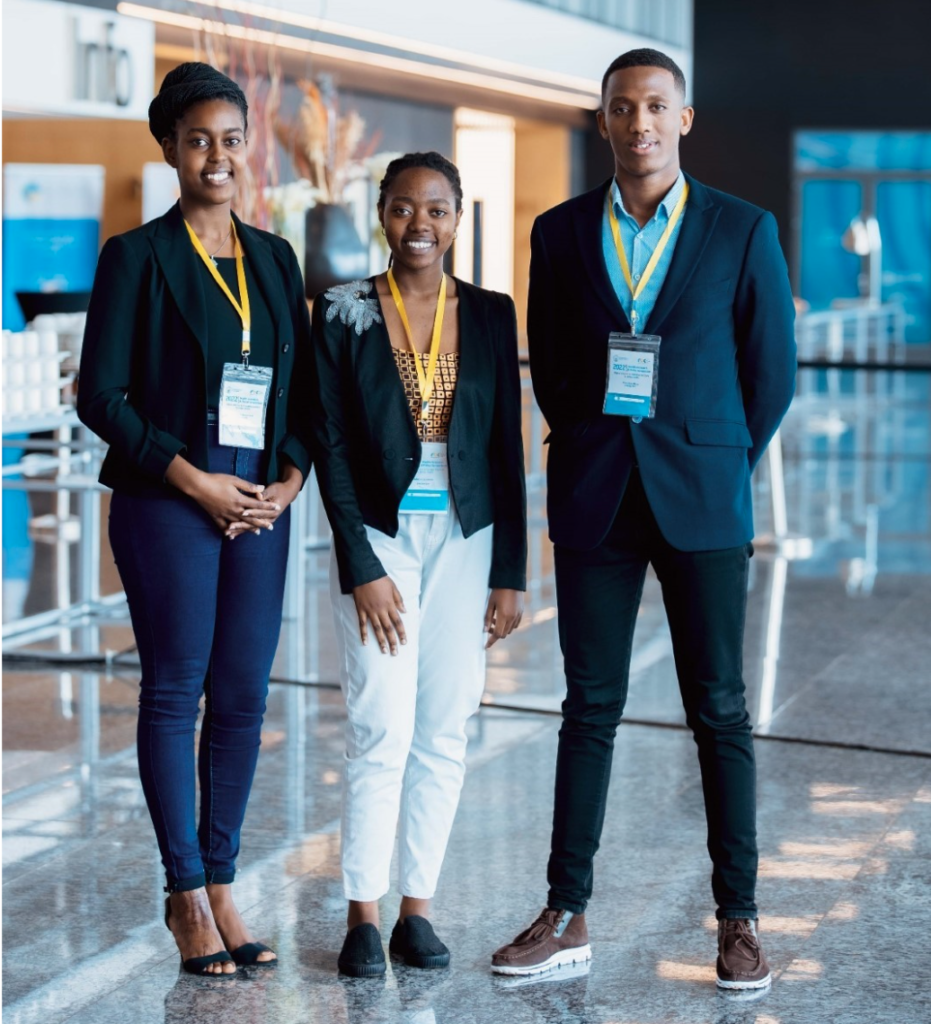 Please do not hesitate to contact us at innovation_center@ughe.org if we can provide further information.