Meet the Global Health Summer Bootcamp Lions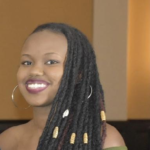 Ornella Ingabire, Rwanda
Ornella Ingabire is a rising senior at the University of Pennsylvania studying Nursing and Global Health. Her main interests are public health interventions, health equity and evidence-based practice as they relate to women 's health, adolescents' health and mental healthcare. Ornella hopes to pursue a career in global health and aspires to become a health researcher and practitioner in order to promote health equity and social justice across all patient populations in sub-Saharan Africa. As part of the UGHE global health summer boot camp, Ornella is working on a research project that aims at assessing the access to sexual and reproductive health services and education for adolescents in refugee camps. Ornella believes that, through the bootcamp, she will improve her research skills and gain a better understanding of how healthcare systems work to promote health equity.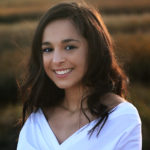 Sirine Benali, Algeria/USA
Sirine Benali is an Algerian-American student currently in her second year at Brown University studying public health on a pre-medical track. She is deeply passionate about global health issues and has volunteered numerous hours in the past for charitable missions, raised funds for humanitarian and education programs, and has published research on low-cost cooling alternatives for vaccine delivery. In the future, Sirine hopes to tie together her passion for social justice and science in the field of global health as a medical professional to lead innovative initiatives that further health equity. During this bootcamp, Sirine will be focusing on environmental health inequities particularly as they relate to their impact on pregnant women and newborn babies.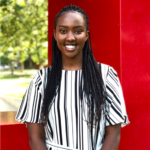 Christa Ishimwe, Rwanda
Christa is a Rwandan native, who is in her senior year at the University of Utah studying Public Health and Environmental Studies. She is passionate about understanding how our changing environment affects people's health, particularly in vulnerable populations. Her passion for global health is centered in believing that access to healthcare is a basic human right, and upholding human dignity should be at the center of all health systems. A system designer at heart, Christa is preparing for a career in global health policy, helping to design homegrown, community-based systems that protect and promote the health of all people. In her free time, Christa loves to travel and explore nature and beauty in her home country. During the bootcamp, Christa will be exploring environmental health inequities particularly as they relate to their impact on pregnant women and newborn babies.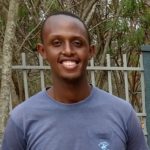 Gilson Nyirimana, Rwanda
Gilson Nyirimana is currently finishing up his undergraduate senior year in Biology at McKendree University. He believes that good health is an essential for positive life outcomes and as such access to quality health care should be universal. Unfortunately, that is not the case and, as such, he is interested in taking strategies that have proven successful and implementing them in settings that are still lagging or struggling. During the bootcamp, Gilson will be exploring the question of how we can tap into existing community health systems for a better response to pandemics.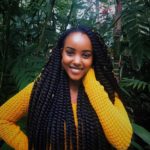 Denyse Bayingana, Rwanda
Denyse Bayingana is a senior at Grand View University majoring in Psychology with a minor in creative writing. Her interest in global health started at a young age when she noticed the gap in equitable access to mental health care in her own community. Currently, Denyse writes a blog called "The Everyday Rwandan" where she speaks on her own journey with mental health in order to do her part in raising awareness and decreasing the stigma around mental health care in Rwanda and elsewhere. She is an aspiring mental health professional with hopes of opening a practice in Rwanda upon finishing her studies. She will be exploring how community engagement principles have been used to bring mental health care closer to the people during this bootcamp.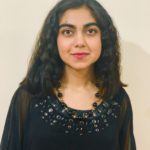 Hamaiyal Sana, Pakistan
Hamaiyal Sana is a fourth year medical student at Bolan University of Medical and Health Sciences in Pakistan with a big passion towards global health equity and rights of vulnerable populations. She believes that health inequality is one of biggest injustices to mankind, and it is the right of everyone to have easily accessible and equitable healthcare. As future healthcare professionals it is our duty and responsibility to fight for a world that has a concrete and just healthcare system. In the future, she wants to be an ambassador of global health equity and work towards the dream of making healthcare accessible to vulnerable populations everywhere. Hamaiyal will be studying access to sexual and reproductive health services and education for adolescents in refugee camps.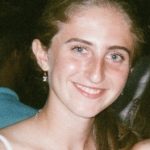 Samantha Campana-Gladstone, USA
Samantha Campana-Gladstone is a rising senior at Dwight-Englewood school in New Jersey. She is interested in global health because she has witnessed the extreme inequalities in the public health sector in the United States during the COVID-19 pandemic and believes that every person has a human right to adequate health care services, which is not currently the case in most places in the world. In the future she would like to advocate for policy change in the public health sector both in her country and elsewhere in the world. Samantha will be studying the community level response to pandemics particularly as it applies to avoiding interruptions in the delivery of essential routine services.