Hamwe Festival 2021: Short Stories Contest
Applications are closed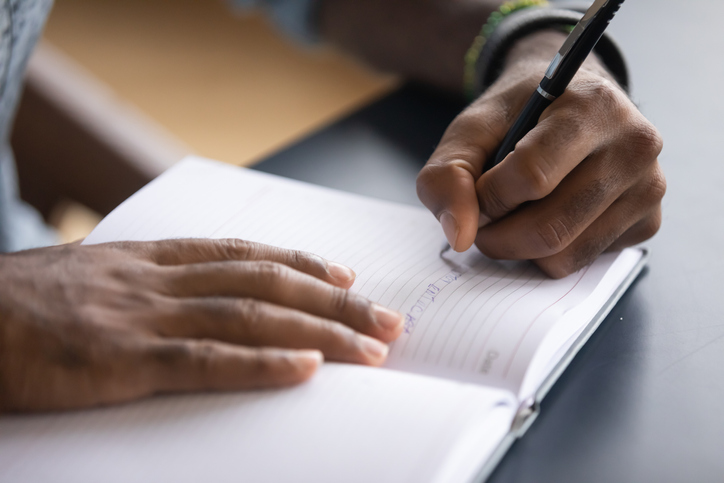 The University of Global Health Equity (UGHE) and Kigali Public Library (KPL) will jointly organize a short stories contest as part of the third edition of Hamwe Festival. UGHE is an accredited university in Rwanda and an initiative of PIH (Partners In Health) that trains the next generation of global leaders from around the world in health care delivery. With the Hamwe Festival, the university's objectives are to create an enabling environment for strong collaboration between global health professionals and creative industries as well as to generate new insights into global health challenges and corresponding solutions, using the unique and complementary vantage points of artists and global health professionals. The first edition of the festival, Hamwe 2019, explored a diverse range of possible collaborations between creative industries and health sectors. The second edition of the festival took place online from November 11th to November 15th, 2020, and discussed Mental Health and Social Justice through the prism of the arts and art-based research, reaching more than 26,000 viewers from all over the world.

About KPL
Kigali Public Library (KPL) was inaugurated officially by Her Excellency the First Lady of Rwanda, Mrs. Jeannette KAGAME on 5th October 2012 with a mission and mandate to inspire communities to read, discover and learn playing a crucial role in supporting educational institutions at all levels and give free access to the Library services for all the general public, foster literacy, creativity and innovation, disseminate cultural and inspirational materials in digital and physical formats.
Short Stories Contest (Deadline for submission: September 12th, 2021)
For its third edition, Hamwe Festival organizes a short story contest in collaboration with Kigali Public Library (KPL). We will be seeking short stories written in English or in French, about life in the era of COVID-19. Writers from 18 to 30 years old from all countries are invited to participate.
With this contest, we wish to highlight stories that showcase how health equity and other areas of social justice have been exacerbated during this global crisis and how the current pandemic has affected the lives of individuals and communities. The contestants may choose from a range of topics including social justice, access to care, the impact of isolation, age as a social determinant of health, the pandemic consequences on communities' social fabrics, gender disparities, education, inter-species relationships, social movements, and conflict management etc.
Eligibility
The competition is open to writers aged between 18-30 years old from all countries.

Writers under the majority of age in their country are required to present guardian authorization allowing UGHE and partners to publish their stories if selected.

Writers are required to have identifying documentation and a corresponding bank account
Contest rules
All entries must be submitted no later than September 12th, 2021 at 11:59 pm CAT. Submissions after the deadline will not be considered.
Please submit your entry as a word document and name your submission "your full name- Hamwe Festival 2021 short stories contest"

Stories should not exceed 2000 words and will be judged by writers and academics using the following criteria:
Eligibility of the writer

Respect of the contest rules

Quality of the writing

Relation of the story with themes of the festival and the contest

Stories capturing the feel of the times will be preferred.
Entries may not have been previously published.

The entry must be original work by the entrant, in English or French. Plagiarism, which includes the use of third-party characters or another person's universe, without written permission, will result in disqualification. Examples of plagiarism are also available at the

Plagiarism.org

website.

To maintain the integrity of the contest, entries that are not clearly the original work of the author will be removed from the competition.

UGHE & KPL will establish a panel to pre-screen the submissions and recruit a jury that will evaluate the submissions.

Participants should present a pictured identification document and should have a bank account in their name.

By submitting to the Contest, the entrant agrees to abide by all contest rules.

By submitting to the Contest, the entrant agrees that if selected and awarded by the jury his/hers/their submission will be published in the Hamwe Festival digital anthology (non-commercial).
Prizes
Winners and prizes will be announced during the Hamwe Festival in November, with an event dedicated to this purpose.
Seven (7) winners will be selected from each language category (both English and French). Winners will receive the following tax-inclusive cash prizes:
First place: $1000

Second place: $700

Third place: $450

The 4 following selected stories will receive a price of $200 each
Selected stories will be published in a digital anthology that will be made available on Hamwe Festival channels (non-commercial publication). If a commercial publication occurs, individual agreements will be made with writers regarding their intellectual property rights.
Learn more about Hamwe Festival 2021