Hamwe Festival 2021
UGHE and Wellcome launch third edition of Hamwe Festival this November 10th

The University of Global Health Equity (UGHE), a global health sciences university based in Rwanda, is delighted to bring to global audiences the third edition of Hamwe Festival this November. The festival will take place from November 10th to November 14th and will propose a dynamic five days of live performances, music, poetry, open discussions, film projections and visual arts exhibitions. Hamwe will unite experts from a diverse range of creative and health-related disciplines to share cutting-edge thinking and research behind the transformative power of arts in global wellbeing.
Hamwe Festival was launched in 2019 as a unique platform to celebrate and encourage the contributions of creative industries in the global health field, and generate new insights into global wellbeing. Now, set against the dramatic backdrop of the current pandemic, the festival's third edition will reflect on COVID's vast impact on our global health, social and economic systems and how, amidst challenging times, creativity has flourished, solidarity has grown and social justice movements have been heard.
For the second year, Hamwe Festival is collaborating with Cultural Partnerships at Wellcome, the independent global charitable foundation. Wellcome supports scientists, takes on big health challenges, campaigns for better science & helps everyone get involved in research.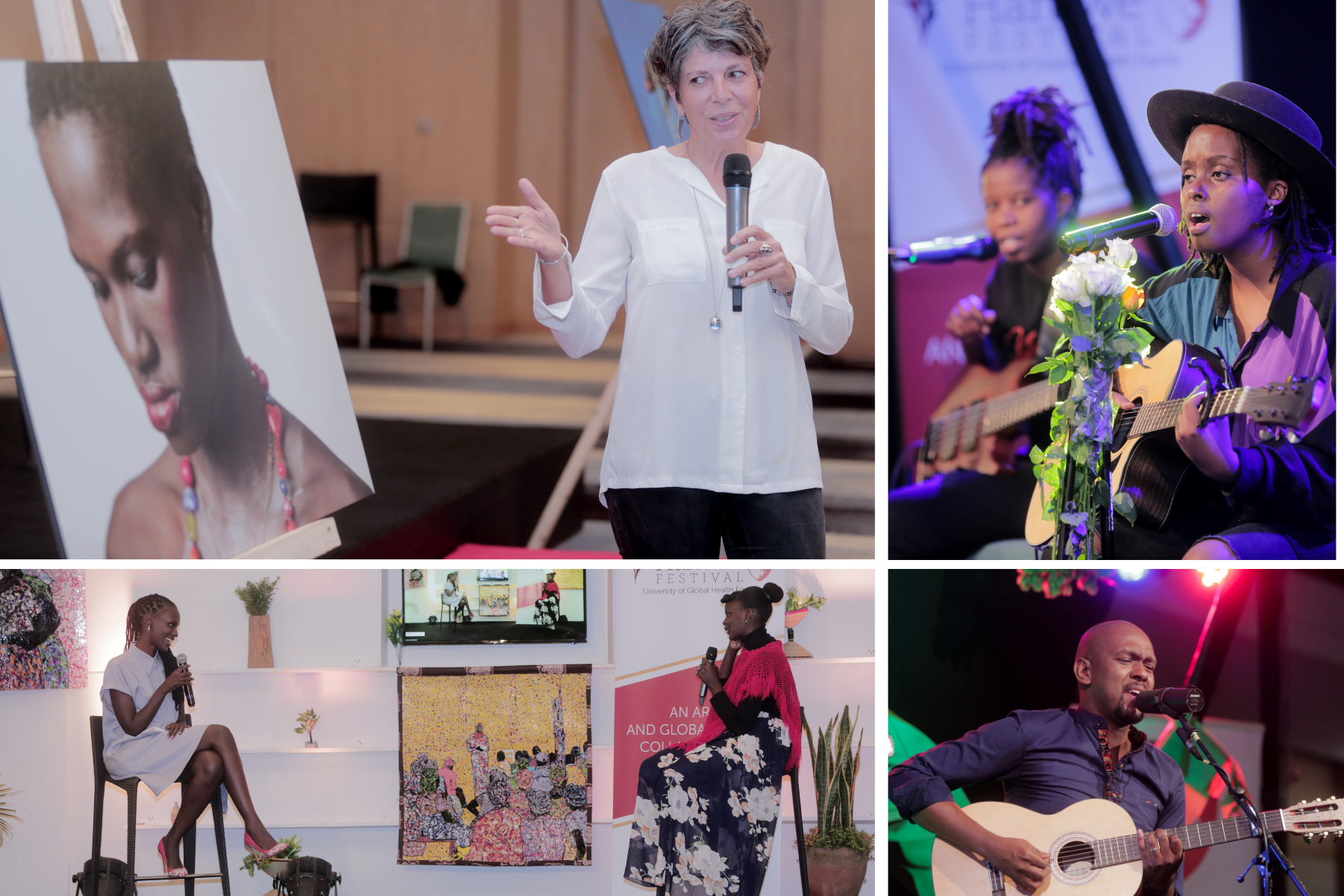 Hamwe programs include a line-up of artists, scholars, community organizers, and health professionals from rwanda and other countries who will evaluate how this crisis has forced us to create links between often-siloed social issues such as family structure, elderly care, healthcare financing, community solidarity, migration, mental health, climate change, biodiversity, as well as the important role of creativity and the arts.
Hamwe Festival is the latest example of UGHE's commitment to radically transform health education and health service delivery. We believe that the problems that exist in the field of global health are complex and multi-faceted, and therefore require cross-sector collaboration to generate new perspectives to solve these challenges.
Respecting COVID-19 measures, the event will take place virtually from November 10th-14th, with audiences tuning in to listen, watch, and interact with some of the world's leading experts from the comfort of their own homes through our festival platform, or via a stream on both UGHE and Hamwe Festival's social channels. Small, socially distanced audiences from Rwanda will be welcomed to attend the live sessions in person.
Hamwe's inaugural festival in 2019 opened its doors to over 3,000 leaders, learners and activists from around the world, setting a strong precedent for future iterations. The following year, the festival virtually welcomed 27,000 audiences representing five continents to learn and contribute to critical dialogue around mental health and social justice. Diverse contributors including award-winning photographers, artists, singer-songwriters, and prominent researchers, academics, and psychotherapists thoughtfully probed into the cultural, social, and contextual experiences of mental illness, and offered evidence for the Arts as a therapeutic, and socially binding medium in which healing can take place.
The upcoming festival builds on the notable success and networks built within its previous editions, inviting conversation, collaboration and co-creation across disciplines, creative arts, activism, and health care to advance health for all. Against the backdrop of the current global pandemic, the need for innovative, holistic, and equitable approaches to global health challenges is more urgent than ever. As we strive to build back better and fairer, Hamwe Festival's third edition comes at a critical time – as an open platform to reflect on the learnings from the past two years, and build bridges between the creative and global health communities for future resilience.
View the Full Festival Program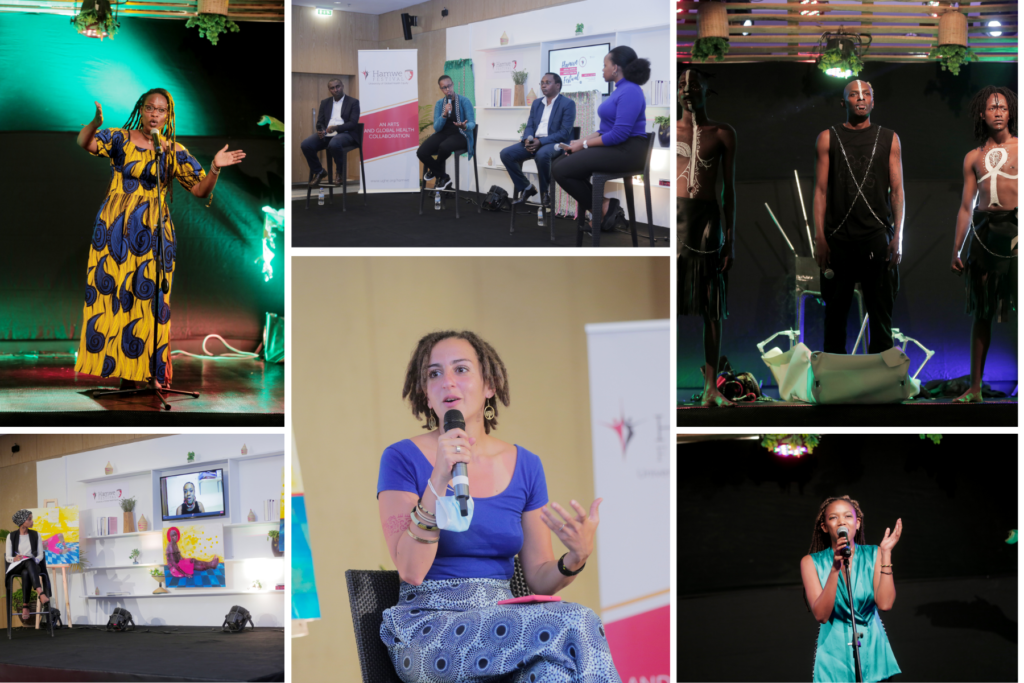 ***
A Little More on the Arts & Culture in Global Health Public Engagement Department at UGHE
Building on its robust foundations and global awareness, UGHE's department of Arts & Culture in Global Health Public Engagement represents a critical next step in Hamwe's mission to engage, sensitize and increase understanding amongst global audiences around pressing global health issues through the lens of arts and culture. The department will lead on UGHE's efforts to produce and disseminate evidence and research around the arts in health, raised by the festival activities, as well as nurture an arts and culture in health community centered on UGHE's vision of equitable access to health care for all.