Mbwira Ndumva Symposium
A Partnership between Hamwe Festival at UGHE, & The Center for Mental Health at UR.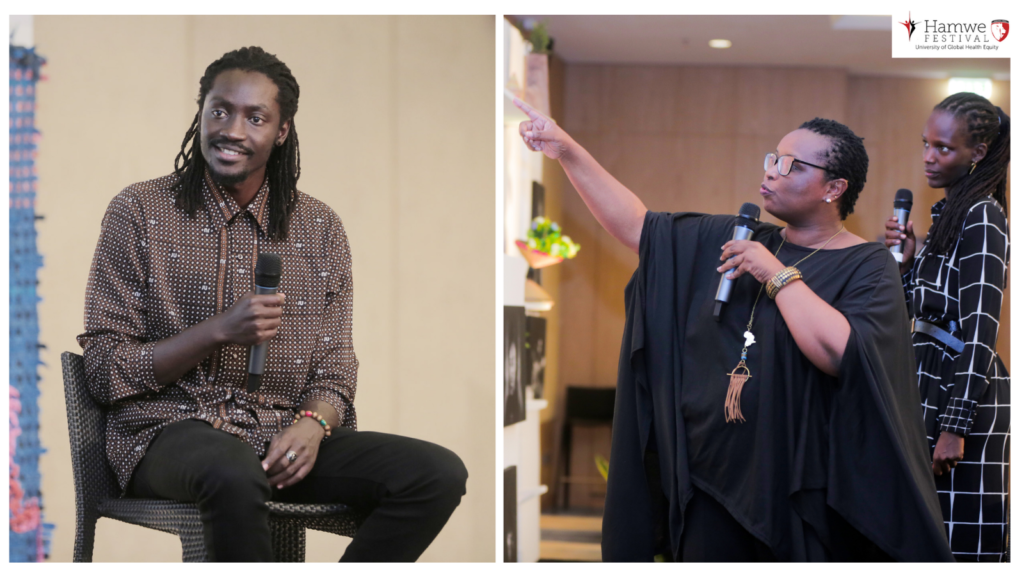 Partnership Background
Mbwira Ndumva Symposium: From University Discourse to Community Conversation
Mbwira Ndumva is a series of community conversations in Rwanda whose inspiration originates from the HEIDI-Community Education component, and is the equivalent of the City Symposium that happens in London, Canada. The HEIDI-Rwanda team in 2018 started implementing contextually adapted discussions that aimed to encourage community dialogue around pressing health concerns, as well as connecting scholars and practitioners with the community.
About UGHE and Hamwe Festival
At the University of Global Health Equity (UGHE), a global health sciences institution in Rwanda, we believe that building bridges across sectors is a necessity, not only to improve access to services and the quality of their delivery globally but also to eliminate the gap between the most and least disadvantaged. In this spirit, we created Hamwe Festival, with the aim of creating an enabling environment for strong collaboration between the health sectors and creative industries, as well as generating new insights into global health challenges and corresponding solutions.
Stigma, Power and Hopes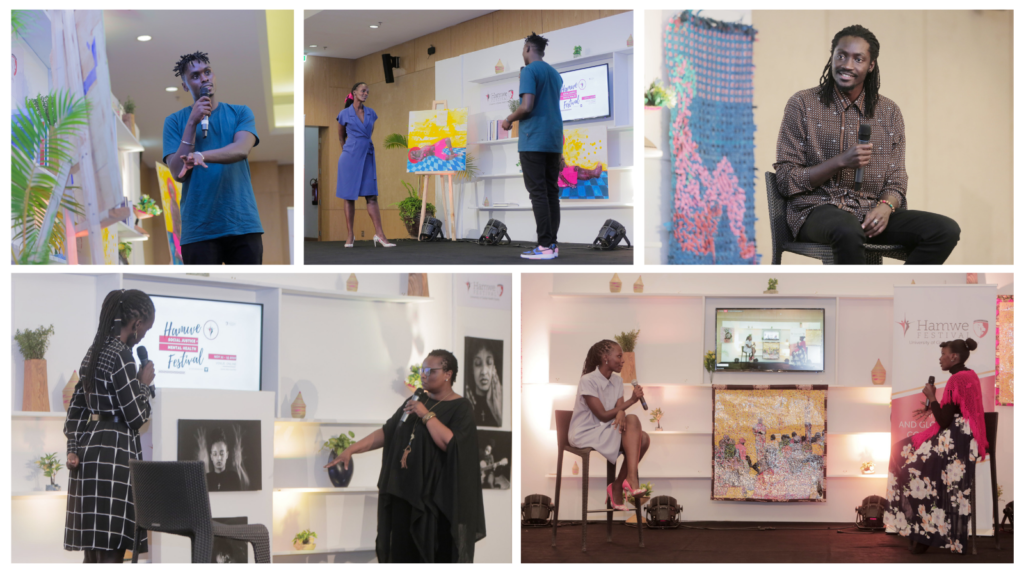 "Stigma, Power and Hopes" is a digital exhibition and mental health-related art project exploring perceptions, attitudes as well as collective and personal experiences regarding mental health in Rwanda. The project brought together four Rwandan artists who were exposed to scientific content in the frame of collaboration with mental health experts and service providers. This collaboration generated the creation of the artwork and engaged communities in discussions about mental health and stigma towards mental illnesses.
Take a tour of the Virtual Stigma, Power & Hopes Exhibition here
Hear from the artists' collective at the 2020 edition of Hamwe Festival here.
About the event
The University of Rwanda's Centre for Mental Health and Hamwe Festival are pleased to offer a Arts in Health discussion on the Mbwira Ndumva platform, aiming to facilitate the sharing of artists' experiences from the Stigma, Power and Hopes project, explore the benefits the arts have on mental health and mental well-being, as well as perceptions, and collective and personal experiences regarding mental health in Rwanda.
Timings
Date: Friday, 26th of March 2021

Time: 3-5pm (CAT) , 9-11am (ET)
Moderators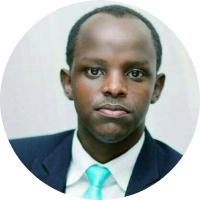 Joseph Kalisa
HEIDI-Rwanda initiative coordinator, UR
Joseph Kalisa holds a Bachelor Degree in Clinical Psychology from the University of Rwanda. He is currently pursuing a Master's degree in Narrative Therapy & Community Work at the University of Melbourne. He is currently the coordinator for HEIDI-Rwanda initiative and the Capacity Building Coordinator for the Sugira Muryango project at the University of Rwanda.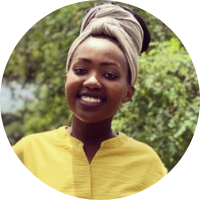 Marie Merci Umutoniwase
Hamwe Festival Administration and Logistics Assistant, UGHE
Marie Merci holds a Bachelor of Arts in Journalism and Communication from the University of Rwanda. Prior to joining UGHE, Marie Merci served in different fields such as Communication, event planning and Customer Relations. She is passionate about Languages and Culture. Marie Merci's interest lies in promoting Health Equity through Public engagement activities.
Speakers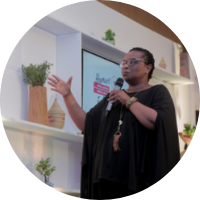 Alice Kayibanda
A Kigali based photographer
Ever since her childhood, she loved looking at photographs. Eventually she took up photography after working several years in office. She has a penchant for capturing ordinary people in their environment, and tells their stories to various audiences through compelling visual storytelling. During the Stigma, Power and Hopes residency, Alice Kayibanda recounts the story of how art helped her to heal from depression. She mentions developing depression as a result of a psychologically abusive relationship she had been a part of. She details her journey in three main phases: isolation, realization and healing. The residency program that she participated in helped her gain more understanding of the science behind mental health. It also made her more aware of how much effort was required in the mental health space in Rwanda, and how she could contribute to its development.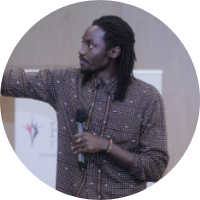 Moses Izabiriza
A Rwandan modern narrative painter
Moses Izabiriza is a self-taught artist born in Uganda in 1992. He is also the co-founder of one of Rwanda's leading art spaces "KUURU ART SPACE Kigali". A studio that brings together skilled and talented artists from all over the country with the goal of making artworks to portray, develop and change lives through creativity. During the Stigma, Power and Hope residency, Mr Izabiriza prepared and presented his exhibitions, relating them to mental health. His creations had the following themes: stigma, hope and identity. The residency program allowed him to learn more about mental health and how he can use his art to educate and to heal. He learned the importance of having conversations about mental health and having them in a safe space.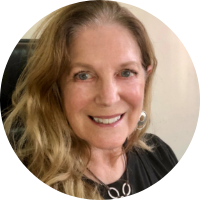 Dr. Cindi Cassady
A clinical psychologist
Dr. Cindi Cassady is a clinical psychologist with over 35 years as a practitioner/scholar in the field of gender based violence, child abuse, addiction and trauma. She holds a Ph.D. and Masters degree in Clinical Psychology, a Masters in Peace Studies and Conflict Resolution and a certificate in Trauma-Informed Art Therapy. She is currently a senior clinical psychologist working with trauma and addiction at Centre Icyizere and Ndera Neuropsychiatric Hospital in Kigali. In addition to using narrative and trauma-informed cognitive-behavioural therapy techniques, she has an extensive background in using sandplay therapy and art therapy with both youth and adults.
Artist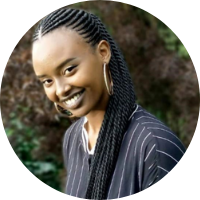 Kariza Laurette Annely
A student at the University of Rwanda
Akariza Laurette Annely is currently pursuing a Bachelor degree in International Relations at the University of Rwanda. She is an activist, a poet in Imfura heritage Rwanda, and an author of "Wet under the rainbow", a book that was inspired by the Rwandan history and everyday struggles of Rwandans to heal from their unbelievable past.
***
Learn more about UGHE's Hamwe Festival here