Local Data for Local Solutions: Improving Mental Health Care Delivery on the Ground
A Virtual Event Hosted by UGHE's Institute of Global Health Equity Research

In collaboration with CDT-Africa at Addis Ababa University and the Centre for Global Mental Health, King's College London.
Organizers: Prof. Timothy Carey, & Dr. Charlotte Hanlon
Date: December 16th, 2020,
Time: 3pm CAT, 8am ET
Background:
Continuous quality improvement (CQI) is a term that is likely to be familiar to many health professionals. Despite its familiarity, the establishment of monitoring and evaluation systems to inform service decisions is still largely missing from mental health services, particularly within resource-poor settings where efficient use of limited resources is critical.
Embedded and sustained ongoing monitoring and evaluation could be one solution to eliminating service provision inequities for those living with mental health conditions in resource-poor contexts. Appropriate training paired with regular supervision and mentoring are key factors in successfully implementing CQI initiatives. The appropriateness, relevance and organization of data is critical, otherwise it undermines its usefulness.
This Session:
This supercharged webinar will provide a forum for leaders in this field to discuss ideas and innovations for changing the present situation. Through the lens of different country contexts, the virtual session will help jurisdictions throughout sub-Saharan Africa and beyond plan and implement effective approaches for embedding systems of ongoing monitoring and evaluation in their services to eliminate mental health inequities.
Host: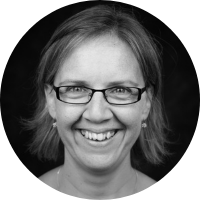 Dr. Charlotte Hanlon
Reader in Global Mental Health & Co-Director, WHO Collaborating Centre on Research and Training in Mental Health, IoPPN, King's College London; CDT-Africa and Department of Psychiatry, Addis Ababa University
Dr Hanlon is a psychiatrist and health service researcher who lives and works in Ethiopia. The focus of her research is expanding access to quality mental health care in primary care and community-based settings. The importance of local mental health data to drive improvements in care has always been central to her work, including in the DfID-funded Programme for Improving Mental health carE (www.prime.uct.ac.za), the EC-funded Emerging mental health systems in low- and middle-income countries study (Emerald) and current work in NIHR-funded ASSET (health system strengthening in low- and middle-income countries; www.healthasset.org). Recent initiatives include equipping people with lived experience of mental health conditions to be involved in quality improvement activities. Dr Hanlon is a co-editor of the practical mental health manual: "Where there is no psychiatrist", available for free download: https://www.cambridge.org/core/books/where-there-is-no-psychiatrist/47578A845CAFC7E23A181749A4190B54.
Speakers: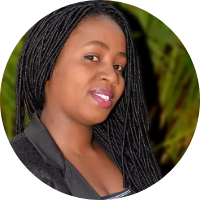 Angele Bienvenue Ishimwe
Director of Behavior Change at TIP Global Health.
Angele Bienvenue Ishimwe is currently the Director of Behavior Change at TIP Global Health, a grassroots NGO that achieves lasting improvements in health outcomes by promoting community-driven solutions that strengthen national health systems. Since 2013, She has undertaken health promotion activities as an Education Specialist. In this role, She Co-designed a knowledge transfer model to facilitate behavior change. The model She created is used by over 1000 health care workers to provide effective health education and promotion to the community. She also leads the Hope Initiative, a research project to understand and address factors that affect hopefulness among health care workers and health care recipients. As part of this work, She managed the co-design process of a new validated tool to measure the construct of hope in rural Rwanda and now serves as a principal investigator in the Hope initiative research. Her experience with Healthcare workers to improve maternal and child health has given her a deep understanding of HCWs and of pathways for health system strengthening to best serve the community. She holds a Master's degree in Pharmaceutical Quality Assurance and Quality Control and a Bachelor's degree in Education +Chemistry. She is passionate about co-designing health system to promote health care workers' resilience and promote the implementation of high-quality health care services that reduce health disparities.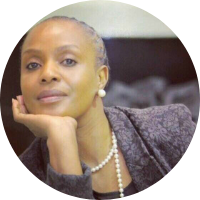 Dr. Zamasomi Luvuno
Technical Advisor of University of KwaZulu-Natal, Durban.
Zamasomi Luvuno is a Quality improvement technical advisor with experience in large program coordination and management. She played as key personnel in the country wide improvement of the Prevention of Mother to child program. She has experience in management in all the levels of government in South Africa. Experienced program and project development, from conception, monitoring and evaluation framework to implementation and reporting. She is the key link person in the multisectoral partnership between the Provincial academic institutions, government and the Non-governmental organizations. She is Fogarty fellow for implementation science and Institute for Health Improvement Fellow for Quality Improvement science. Her publications can be found on ORCID: http://orcid.org/0000-0002-1188-6949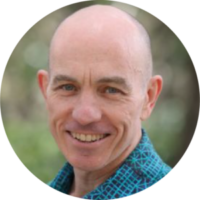 Prof. Tim Carey
Director, Institute of Global Health Equity Research; Andrew Weiss Chair of Research in Global Health, University of Global Health Equity
Professor Timothy Carey is a scientist-practitioner who is a researcher, teacher, trainer, and clinician. He has worked as a clinical psychologist in rural and underserved communities in both Scotland and remote Australia. Tim has a PhD in Clinical Psychology, an MSc in Statistics, and a PostGraduate Certificate in Biostatistics as well as tertiary qualifications in teaching. His most recent academic roles have been Professor and Director of Flinders University's Centre for Remote Health and Charles Darwin University's Professor of Clinical Psychology in Health Equity in Alice Springs, Australia. Tim has served on national grant funding bodies as well as university Human Research Ethics Committees (the Australian equivalent of Institutional Review Boards) and teaches research methods at a postgraduate level. He has also secured research income as a Chief Investigator on competitively funded research projects. Tim is experienced in quantitative and qualitative methods as well as systematic reviews and enjoys using different research methods to answer novel, important, and difficult questions in order improve health services and health service delivery. A central focus of his work is the importance of control to health and wellbeing and recognition of internal conflict as a transdiagnostic explanation of psychological distress. He is also very interested in different cultural explanations of psychological distress and the importance of control cross-culturally. He has pioneered clinical innovations such as patient-led appointment scheduling and patient-perspective care. He has developed an efficient and effective cognitive therapy called the Method of Levels (www.methodoflevels.com.au) as well as a smartphone app called MindSurf. While working in the National Health Service in Scotland Tim led a program of practice-based research that resulted in a reduction in the waiting time to access psychological services from 15 months to less than 2 weeks using the patient-led model of appointment scheduling he had developed. He is a Fulbright Scholar who has over 150 publications including books, book chapters, and peer-reviewed publications. He also has a blog on Psychology Today called In Control where he writes about general topics related to successful and contented day to day living. He is currently working on a book explaining the application of a theory of control to understanding health and social inequity.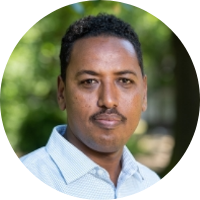 Dr. Desalegn Tigabu
Quality Improvement Specialist, USAID's Health Financing Improvement Program, Ethiopia
Dr Desalegn is Quality Improvement Specialist for the USAID's Health Financing Improvement Program in Ethiopia. He also served as Director of the Policy and Planning Directorate and Clinical Services Directorate at the Federal Ministry of Health, Ethiopia. In these positions he led the national health system strengthening activities in general and the implementation of reforms and guidelines to strengthen clinical care in particular. He also facilitated national 'information for action' initiatives. He also served as Associate Professor of Public Health at the University of Gondar. His teaching and research addresses a wide range of topics in public health including health service delivery, healthcare financing, capacity building, Primary health care and Health Information Systems. He received his MD from the University of Gondar and his Masters in Public health (health Information Systems) from the University of Western Cape (South Africa) and another master in Bioethics from a consortium of three European Universities: Catholic University of Leuven (Belgium), Radboud University (Netherlands) and Padova University (Italy).