UGHE Hackathon 2022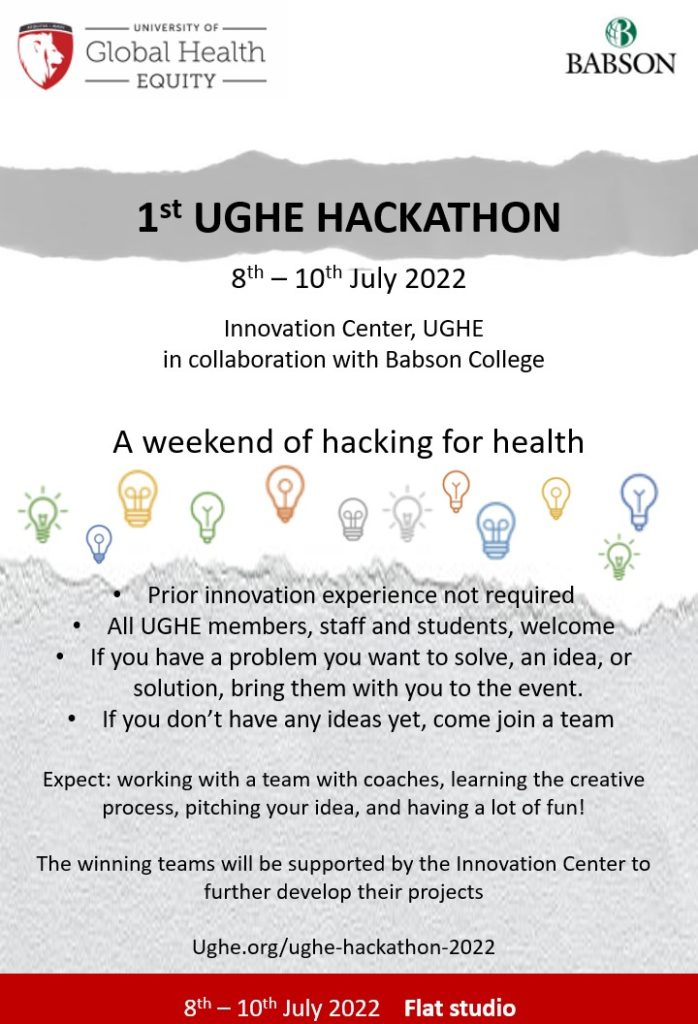 UGHE's Innovation Center in collaboration with Babson College, Center for Innovation is pleased to invite you to the launch of this year's Innovation Lab program. 
This year's launch will kick off with a 2 ½-day weekend Hackathon (Theme: Health Info Tech-Medical and Surgical Solution) on 08th, 09th, and 10th July 2022 at the Flat Studio, Butaro Campus. In the Hackathon, teams  will get a chance to come together, generate ideas and pitch them to a team of judges and the winning teams will be awarded.
The UGHE Hackathon is a competition that is designed to bring together participants for the purpose of applying their knowledge, creativity and skills to solve health care problems (please read our frequently asked questions to get an idea of what a hackathon is about).
Please mark your calendars for the event and check on this webpage regularly for updates.