UGHE Remembers Prof. Paul Farmer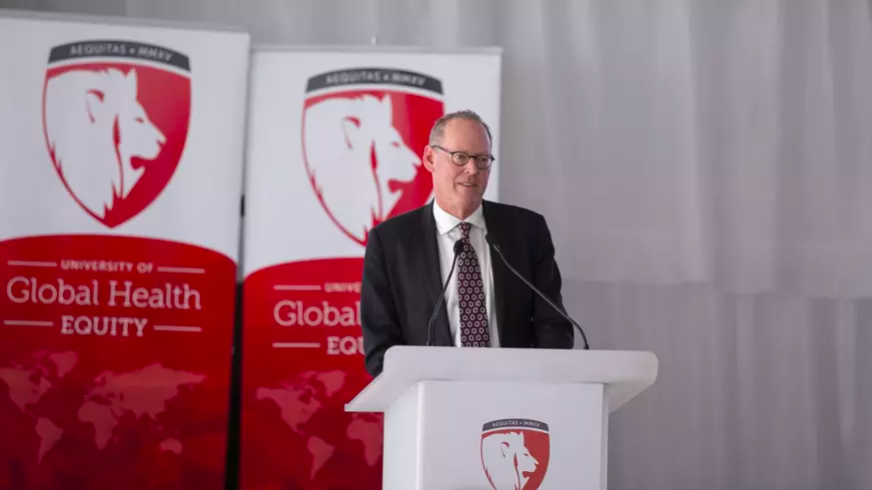 Prof. Paul Farmer, founder of Partners In Health, an American NGO based in Boston that has since expanded operations in 12 countries, was the Founder and Chancellor of the University of Global Health Equity (UGHE). He was also referred to as a father, a friend, a brother, a role model, an inspirational leader and a Muganga Mwiza (good doctor) by students, staff and wider community of UGHE.
Prof. Paul first came to Rwanda in June 2003, where he supported in establishing Partners In Health in Rwanda (Inshuti Mu Buzima) and helped to set up three hospitals; Rwinkwavu District Hospital, and Kirehe District Hospital in Eastern Province as well as Burera District Hospital in the Northern Province.
"You built in us something far greater than any UGHE building. You built in us the passion to serve" Lara Tesi, UGHE Medical Student, class of 2025.
In 2015, Prof. Paul Farmer founded the University of Global Health Equity (UGHE) which is an International Health Sciences University situated in Butaro sector, in Burera district in Northern Rwanda that focuses on a mission to radically change the way health care is delivered around the world by training the next generation of global health professionals committed to providing equitable and quality health inclusive service delivery to all with a focus on the most vulnerable.
The Story Behind the University
The University of Global Health Equity (UGHE) stands alone in both its focus on equity and its proximity to health systems that face the very challenges that students will grapple with in the classroom. UGHE is pioneering a new way of training leaders who will emerge ready to develop, improve and repair health care services and systems that connect neglected communities with essential–and life-saving–attention in the community and where they will work once they graduate.
UGHE's unique education model was featured in the 2022 UNESCO report on "Knowledge-driven actions: transforming higher education for global sustainability" as one of the few Higher Education Institutions (HEI) that is making an impact globally.
On Tuesday 22nd February, UGHE staff, students, contractors and community held a memorial service at the campus in Butaro in memory of Prof Farmer.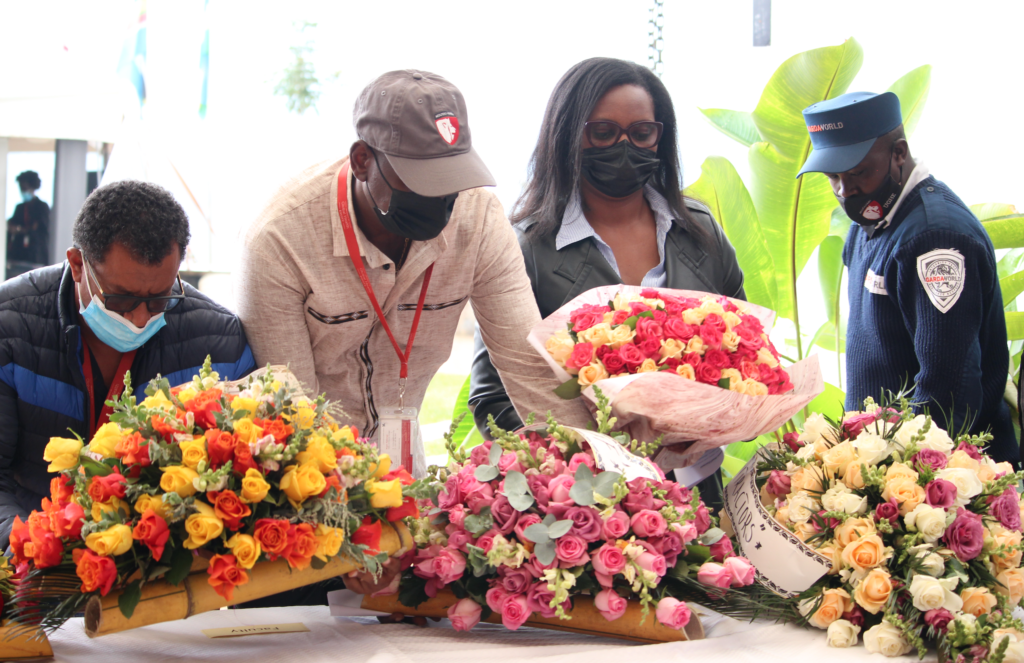 "This is so sudden, an unimaginable catastrophe to all of us, and the global health community as a whole" said UGHE Vice Chancellor, Prof. Agnes Binagwaho.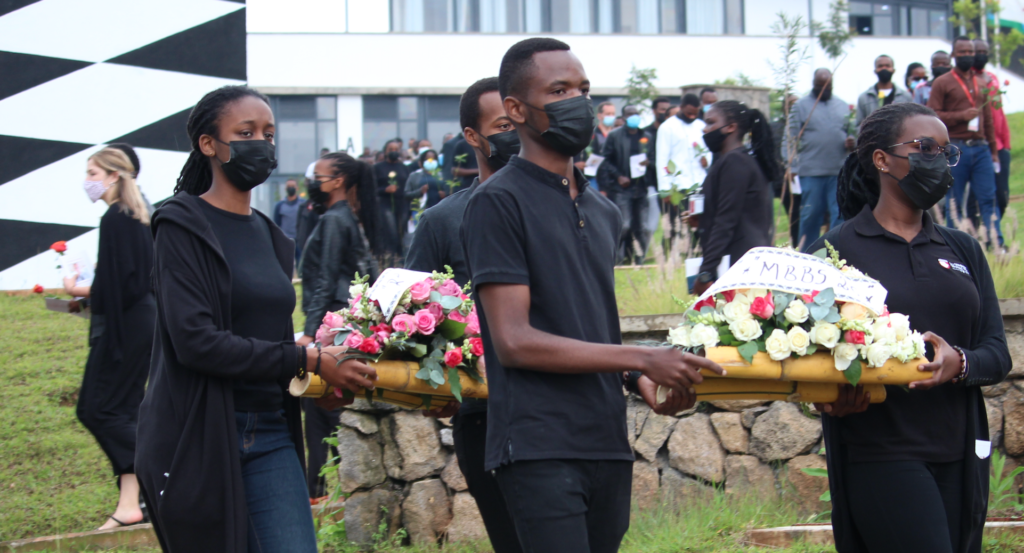 "A life so beautifully lived deserves to be beautifully remembered! The best way to honor Prof. Paul's legacy is to continue the efforts of equity, social justice, love of and kindness to the very poor and vulnerable within our societies" Prof. Agnes encouraged the UGHE family.
"We mourn and pay tribute to this great human, a great son of the world and was also ours as a continent. The world was a much better place because of him. His legacy for us, however, should not lie in the past but in the future" said Prof Abebe Bekele, UGHE Deputy Vice Chancellor of Academic and Research Affairs.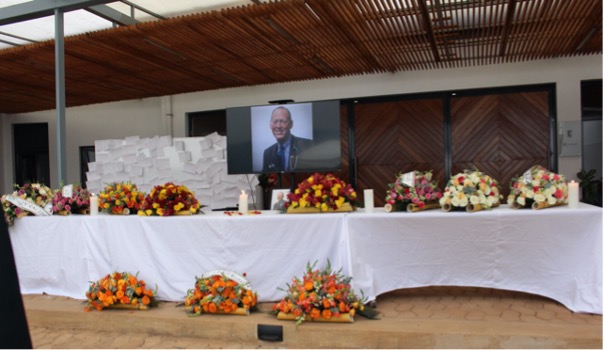 "Prof. Paul Farmer has lived an impactful life that touched the most vulnerable populations globally. Whereas many people work for pride, power and fame, his interventions were rather aspired to promote equitable and affordable health care for all. All this he did with a humble heart full of love and selflessness to make the world a better place. His legacy remains a challenge to all of us" Rogers Muragije, UGHE Deputy Vice Chancellor, Administrative and Financial Affairs.
Testimonies
Joselyne Nzisabira, Medical Student, Class of 2025
"Before coming to UGHE, I knew Dr. Paul Farmer as a doctor and a leader. My expectations were that he was a busy man who wouldn't have time to meet student, but when I met him in person, I realized I was wrong. Dr.Paul sat with us in class, shared lunch with us, joked with us and gave us the same hug you give a friend irrespective of racial or financial status, or any other differences. By that time, I knew he was more than just a leader, he was a humble human being. I knew that being doctor would require a brain, but Dr.Paul reminded me to carry my heart around and be reminded of the social determinants of health that affect our patients. Most of all, he taught me the value of equity and social justice. Do you know what differentiate Dr.Paul from other people? He lived what he taught! His life was an inspiration" – Joselyne Nzisabira, MBBS'25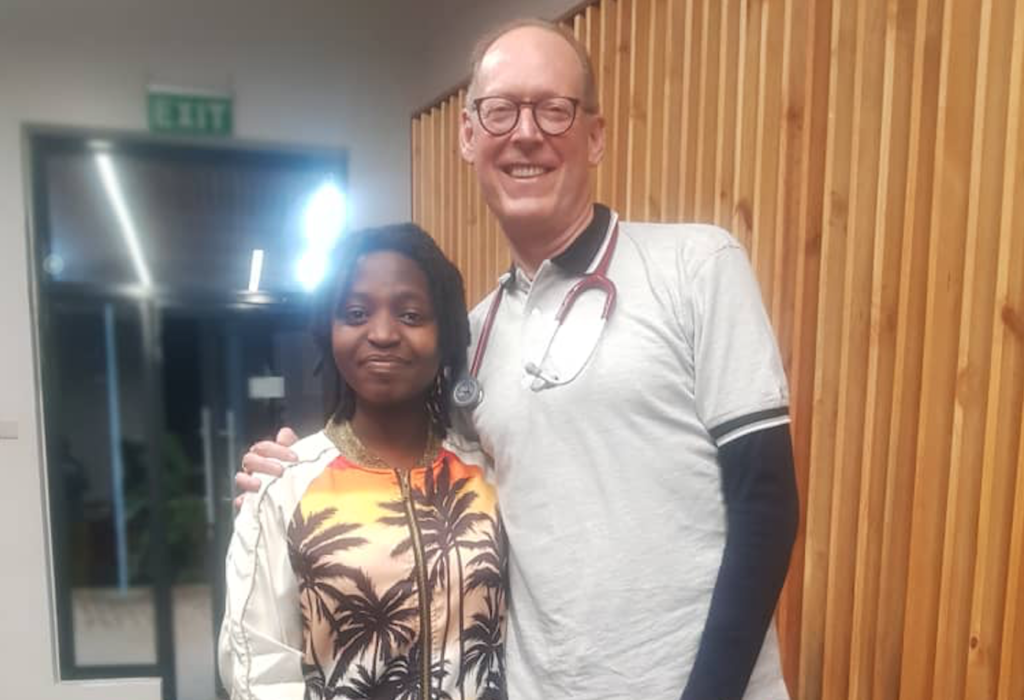 A letter from Lara Tesi, Medical Student, Class of 2025 to Prof. Paul Farmer
Dear Muganga Paul, for the 3 years that I have known you, every day, you had a surprise in store for me. But 2022 topped it for me. This year, you spent the longest time you have ever spent in Butaro – 6 weeks! 6 weeks of sharing your wisdom and pearls, 6 weeks of patient-centered teaching, 6 weeks of good humor, 6 weeks of treating patients with your charisma. I am sure that it took you many years to dream of UGHE, then some more years to get support, then some more to design and set everything in motion. I think I speak for many when I say that in the past 6 weeks, you built in us something far greater than any UGHE building. You built in us the passion to serve! I remember when you said that our generation would change the face of medicine not just in Rwanda, but in the world. Thank you for believing in us, thank you for truly loving us, thank you for just being you, Dr. Paul! Thank you! Great souls come around occasionally and meeting them is a blessing. I met a great soul and the goodness I gained from our time together will last me a lifetime. Enjoy eternity Muganga Paul, God bless you! ❤️ Lara Tesi, medical student, class of 2025.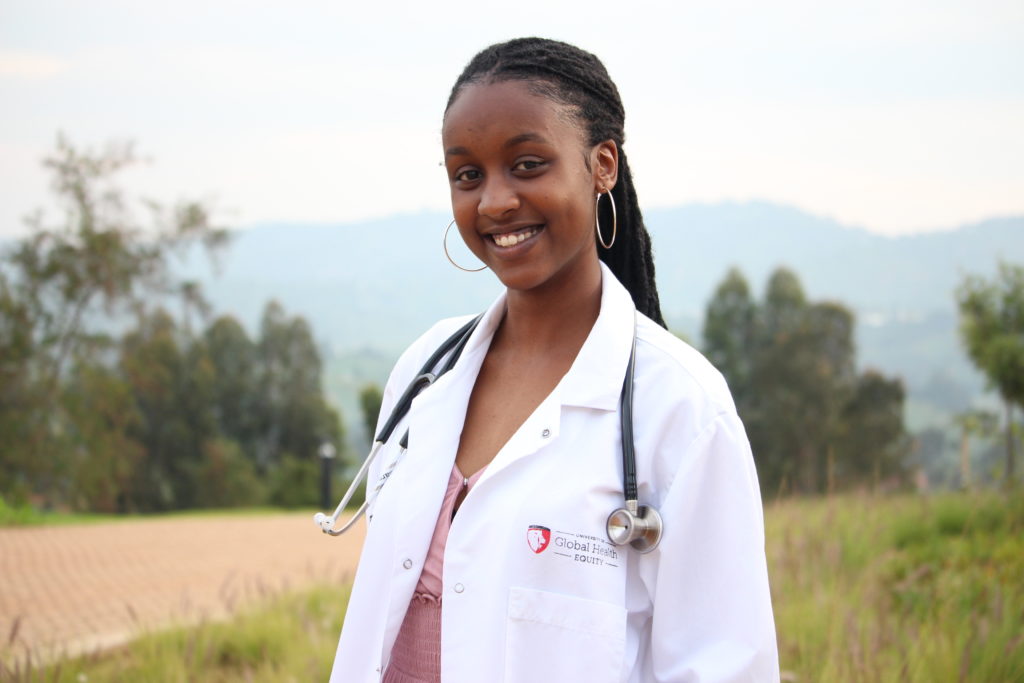 Clovis Gatete Nkeramihigo, medical student, Class of 2025
"I will always cherish the last three days I had with Dr. Farmer because that is when I really got to see up close the great doctor and man that he was. One night he invited a colleague and I to one of his night rounds where he would go almost every night at the hospital to see his patients. Whenever he would enter a ward, I could see the joy he radiated in the room. He would bring flowers (that he grew himself) to some patients, to others he would bring their favorite food or food from home that they missed the most, and to others, he would just sit down and chat with the – all this clothed with humility and love. I saw the faces of patients who were struggling on morphine, instantly brightening as he spent time with them. I saw mothers who were staying by their children filled with hope again. Most of all, I saw the love they reciprocated to their muganga mwiza. In those days, he was also helping me with one of the patients that I had presented to him. I saw him go the extra mile to make sure that beyond the medical procedures that they had right to and were receiving, he made sure that their stay at the hospital would not be sad, but instead as comfortable as it could be. When I heard the sad news of his passing, I regretted not having spent more time with him, but I also was grateful for the impact that he had made in my life for the short period that I got to spend with him. Dr. Farmer lived a life that personified the love a good doctor should have for what they do, for their patients, and generally for a fellow human being" Clovis Gatete Nkeramihigo, medical student, Class of 2025.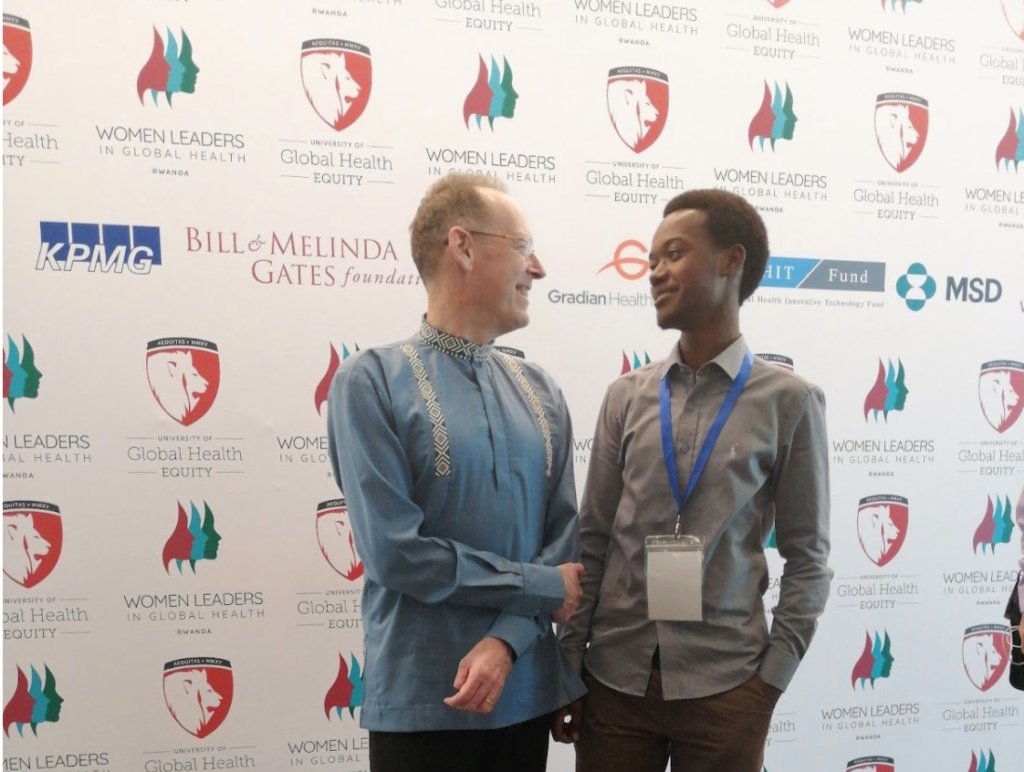 Jean Baptiste Maniragaba, Campus Gardner
"Prof. Paul Farmer and I have known each other for over 15 years. When he arrived in Butaro, I was working in the gardens and imagined myself as a poor person who wouldn't be able to speak with him. Paul was humble. He approached me and started working with me in the Butaro Hospital gardens, then in the university gardens. He had a soft spot for vulnerable people. He loved patients, students, and trees. His compassion has left a lasting impression on me" Jean Baptiste Maniragaba, Campus Gardner