Climate Change, Child Survival, and the Future of Global Health Equity
Symposium 2019

January 26-27, 2019
Kigali Marriott Hotel
Kigali, Rwanda
Emerging threats of disease, famine, drought, and natural disasters continue to exploit fragile health systems. Combatting these epidemics requires a cadre of multidisciplinary professionals, trained in understanding the complexity of disease and eager to tackle the world's greatest health challenges. At the forefront of this movement is One Health, a framework that emphasizes the interconnectedness of humans, animals, and the environment, and aims to bridge these previously siloed disciplines.
The University of Global Health Equity is convening clinicians, community health workers, environmentalists, farmers, policymakers, and researchers at its inaugural One Health symposium, "Climate Change, Child Survival, and the Future of Global Health Equity." The Symposium will highlight leaders in climate change, under-five child health, and animal health through keynote speeches, panel discussions, and small group collaborations focused on addressing the burden of disease through a multisectoral approach. By fostering an understanding of the complex interplay among health-care systems, climate change, animal health, and the social determinants of health, the Symposium aims to advance policy and shape global research agendas.
Speakers include influential leaders from global health and academia:
William Bazeyo
Acting Deputy Vice Chancellor, Makerere University and OHCEA CEO; CEO, Resilient Africa Network
Gary Gottlieb
CEO, Partners In Health
Agnes Binagwaho
Vice Chancellor, UGHE
Deborah Kochevar
Provost and Senior Vice President ad interim, Tufts University
Francis Collins
Director, National Institutes of Health
Phil Landrigan
Director, Children's Environmental Health Center, Icahn School of Medicine at Mount Sinai
Bill and Joyce Cummings
Cummings Foundation
Gabriel Leung
Dean, Li Ka Shing Faculty of Medicine of the University of Hong Kong
Ophelia Dahl
Co-Founder, Partners In Health
Anthony Monaco
President, Tufts University
George Daley
Dean, Harvard Medical School
Honorable Dr. Eugene Mutimura
Minister of Education, Rwanda
Paul Farmer
Co-Founder and Chief Strategist, Partners In Health
Mabel Nangami
Dean, Moi University School of Public Health
Wondwossen Gebreyes
Executive Director, Ohio State Global One Health Initiative
Anne Sumner
Senior Investigator, National Institutes of Health
Roger Glass
Director, National Institutes of Health's Fogarty International Center
Program Agenda
Download the full Symposium schedule here.
Registration
The registration period for UGHE's inaugural Symposium has closed.
Getting to Rwanda
We recommend booking your flight as soon as possible to take advantage of cost savings. Flying to Rwanda takes about 24-30 hours when traveling from North or South America, but may take fewer hours when coming from other parts of the world. Transcontinental flights usually go through London, Amsterdam, Brussels, Istanbul, or Doha. Some of the airlines that often fly to Rwanda include but are not limited to:
KLM

Qatar Airways

Turkish Airlines

Brussels Airlines

RwandAir

Ethiopian Airlines

Kenya Airways

South African Airways
You will note that most flights land in Kigali in the evening. Due to evening airline arrivals, some may choose to arrive early and spend a day on their own, getting to know Kigali and settling in. For those who plan on arriving early, a list of suggested sites to visit will be sent along in advance of the Symposium.
Citizens from all countries can receive a 30 day visa upon arrival with no prior application.
For more information, download UGHE's Visitor's Guide.
Where to Stay
There are many options for hotels in Kigali. The Symposium will take place at the Kigali Marriott, and therefore we recommend booking rooms at very reasonable rates directly through the Marriott website. The Radisson Blu and Lemigo Hotel are also convenient options and are in close proximity to UGHE's Kigali Office. Shuttle service from designated pick-up points to the Symposium hotel will be provided.
Partners
Featured Partner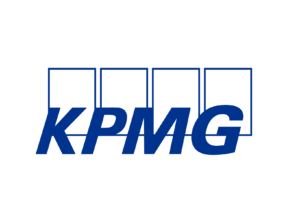 Supporting Partners

Program Partner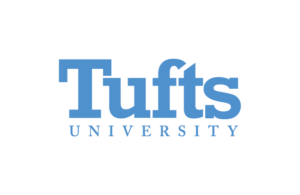 For more information, please contact symposium@ughe.org.